Get Prepped for 2017 with These Six Food Trends
Well, it's a new year, and you know what that means — it's time for New Year's resolutions and New Year's trend predictions! From fashion, to technology, to food, we tend to want to get a head start in knowing what the new "it" things will be. We looked into what will be the healthy food trends this year so that you can be the fittest trendsetter around. Check out this round-up of our predictions for what will be making star appearances in kitchens and restaurants in 2017.
1. Cauliflower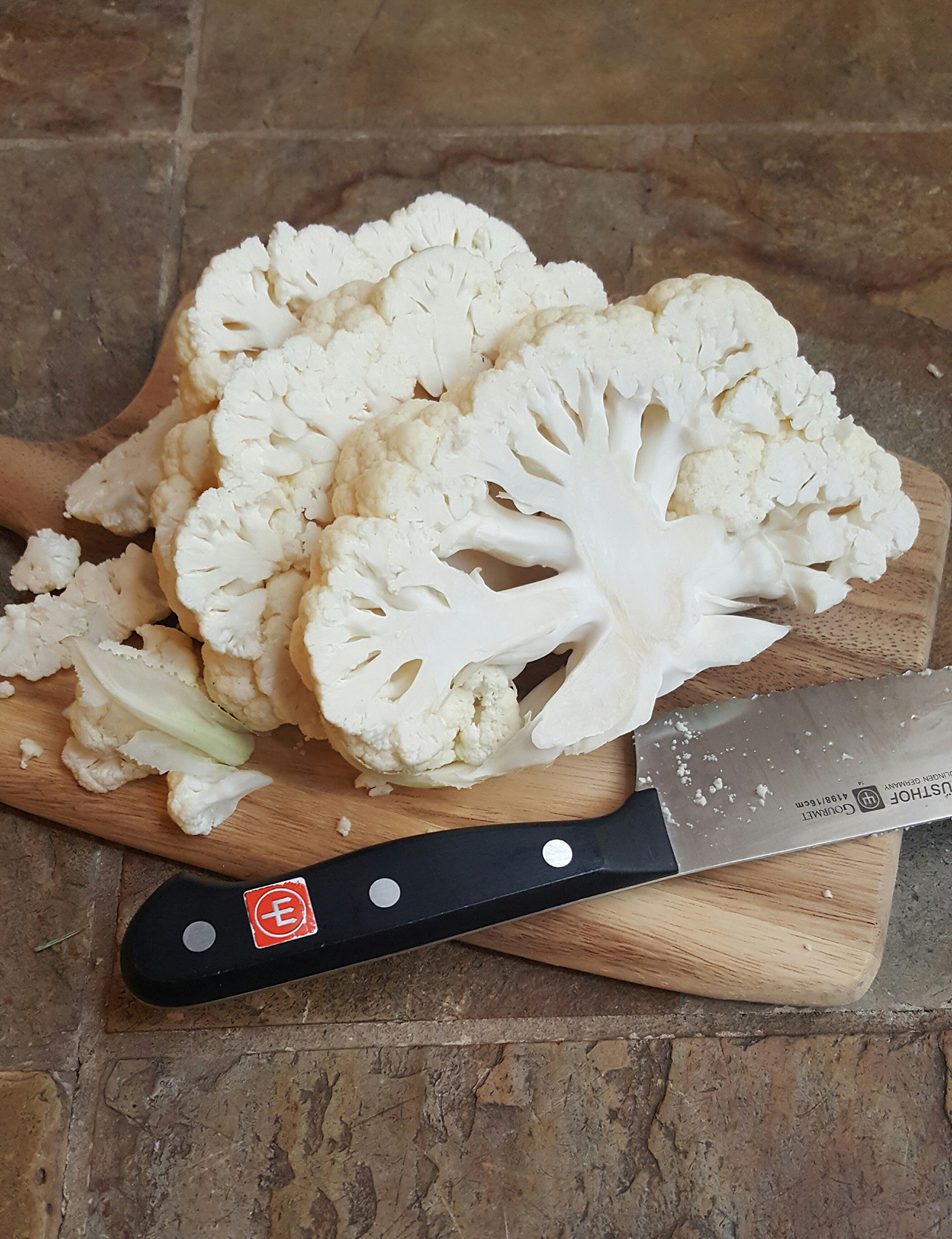 This white cruciferous vegetable is an oldie and a goodie, and over the past few years it has resurfaced into the limelight. Rich in fiber, cauliflower is filling yet low-calorie, and it's packed with antioxidants that fight inflammation and may help lower your risk for heart disease. It's "meaty" texture has made it a popular for meat replacement in plant-based diets, such as cauliflower "steaks" or "buffalo wings." And It's grain-like versatility has made it a popular bread replacement in paleo diets. The neutral taste of cauliflower allows it to take on any flavors that you choose — sweet, savory, spicy — the possibilities are endless. This once plain and boring veggie has gotten a makeover!
What you can do with it:
Buffalo wings – Cauliflower "wings" can satisfy the game-day snack fix without all the excess calories. Try this healthier veggie version from Popsugar Fitness.
Steaks – Serve cauliflower as the main course, like these roasted steaks with romesco sauce from Love and Lemons.
Rice – Follow this how-to guide from Minimalist Baker for tips on making cauliflower rice; substitute it for white rice in a burrito bowl or stir fry.
Pizza crust – Try a cauliflower crust alternative the next time you make pizza; this one from Chocolate Covered Katie packs in even more fiber and protein and only requires five ingredients.
Roasted – Roasted Cauliflower is great as a simple side dish. Follow this how-to guide from aSweatLife for tips on roasting vegetables.
Mashed potatoes – Steam cauliflower florets with a little butter and milk or non-dairy alternative for a mashed potato substitute, or try a mix of half cauliflower and half potatoes.
2. Alternative pasta noodles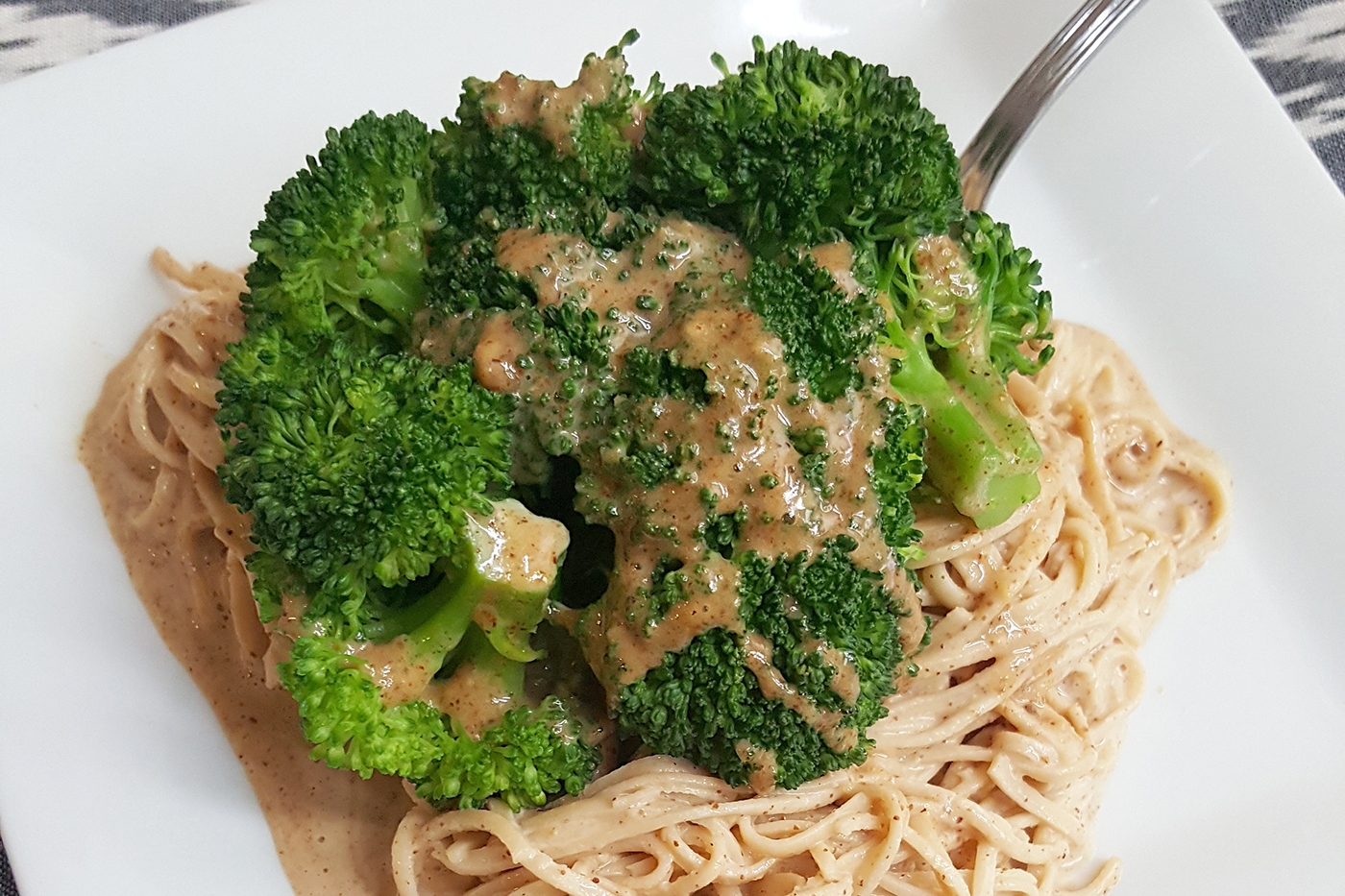 In the continuing quest to find alternatives to pasta, new delicious substitutes have been developing and gaining in popularity. Whether it's due to a gluten-free diet, paleo diet or a goal to cut back on refined grains, these new alternatives are adaptable to all your noodle needs. Get ready to see pastas made from foods in the legumes family (like beans, lentils or soy) and veggies (like spaghetti squash, spiralized zucchini, carrots or sweet potatoes). These plant-based foods provide a hearty texture that holds up in a pasta dish, and provide much more protein, fiber, vitamins and minerals than traditional noodles.
What you can do with them:
Packaged noodle alternatives – Many new products are on the market now, such as chickpea pasta from Banza, edamame, soybean or lentil pasta from Explore Cuisine, or black bean pasta from Trader Joe's.
Spiralized "zoodles" – Put zucchini through a spiralizer to get hearty noodles to serve with your favorite marinara sauce, such as this recipe from Gimme Some Oven.
Carrot spaghetti – Use a vegetable peeler to create ribbon peels to use as noodles, such as this recipe from Oatmeal with a Fork.
3. Sorghum
Sorghum is an ancient cereal grain that is nutrient-dense, whole grain, and gluten free. Since it has an edible hull, unlike other grains, it can be eaten in its whole form which preserves all its nutrients when eaten. It is rich in fiber and antioxidants and is being studied for its part in reducing cholesterol. Sorghum can be found in stores in its whole raw form, puffed or flaked, as a flour or as a syrup for a sweetener alternative.
What you can do with it:
Use it as your star grain – Try whole sorghum in place of quinoa or rice in your next dish, such as this green bean side dish from Naturally Ella.
Use it in a baked good – Use sorghum flour in your next batch of muffins, cookies or bread, such as these pumpkin chocolate chip muffins from Yum Universe.
4. Turmeric
A relative of the ginger family, turmeric is an ancient spice that is used in cooking for flavoring and color. Over thousands of years, many cultures have used it medicinally and as a natural dye. Turmeric is a powerful antioxidant, and has been studied for its anti-inflammatory properties due to its active ingredient, curcumin. Promising research is showing that it may help reduce the risk of many cancers and Alzheimer's disease, strengthen the immune system, improve gut health and lower cholesterol.
What you can add it to:
Soups and stews—Try it in a warm stew, like this Glowing Spiced Lentil Soup from Oh She Glows or this chicken and kale super soup from aSweatLife.
Rice – Turmeric is a delicious flavor to add to rice, or even better, to cauliflower rice, like this Spiced Chickpea Bowl from Vegan Richa
Tea – Drink turmeric as a tea or "golden milk" for a delicious healthy beverage, like this recipe from Nutrition Stripped.
5. Purple foods
Whole Foods predicts that purple foods will be flying off the shelves in 2017. Vegetables such as purple cauliflower, sweet potatoes, asparagus and carrots, and fruits such as purple figs, acai, elderberries and blackberries will be featured. The purple color comes from anthocyanins, which are in the flavonoid family of phytochemicals. Studies suggest they play a promising role in disease prevention, though further research is still needed. What's known for sure is that these purple foods will add a pop of color to your plate!
6. Flexitarianism
A "Flexitarian" diet, sometimes called "semi-vegetarianism," means finding flexible ways that lead to eating a healthier, cleaner diet. It involves leaning more towards a plant-based diet and reducing meat consumption, but not taking it out completely. This offers the choice of plant and animal-based proteins and the wide variety of nutritional benefits they offer. It really just encourages eating more vegetables – and you can't get enough of those!