Chicken and Kale Super Soup Recipe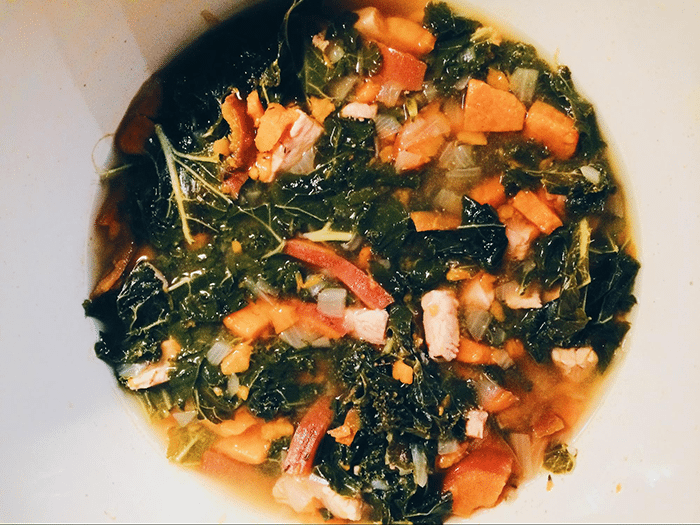 You've just come home from a long day at work, a cold trek through the winter weather and most likely a hardcore workout (because you're all badasses here at aSweatLife). You need fuel, you need it to be easy and you need it to be delicious. This super soup is all of those things and then some.
My dad, surprisingly, made this soup for me the last time I was sick and I swear by it now. I eat it all winter, whether I'm sick or not. It keeps me fueled, warm and I truly never get sick of it. And did I mention it was easy? There is literally no homemade meal easier than what you're about to make.
Kale. Sweet potatoes. Chicken. Herbs. Boom.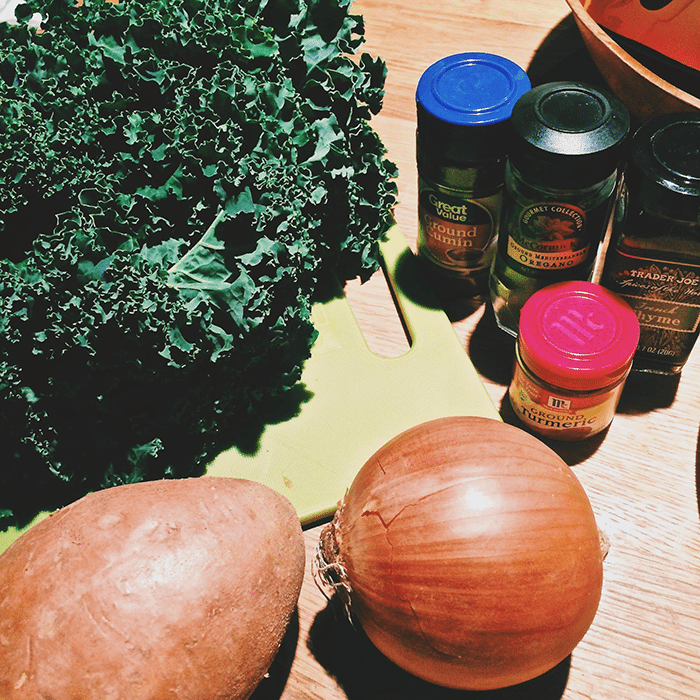 Here's what you need:
3 or more cups of kale (your choice, depending on how much you like)

1 onion

1 sweet potato

2 boneless chicken breasts

1 tsp oregano

1 tsp cumin

1 tsp dried thyme

6 cups chicken broth

1 tsp turmeric (optional)

2 stalks celery (optional)

olive oil

salt and pepper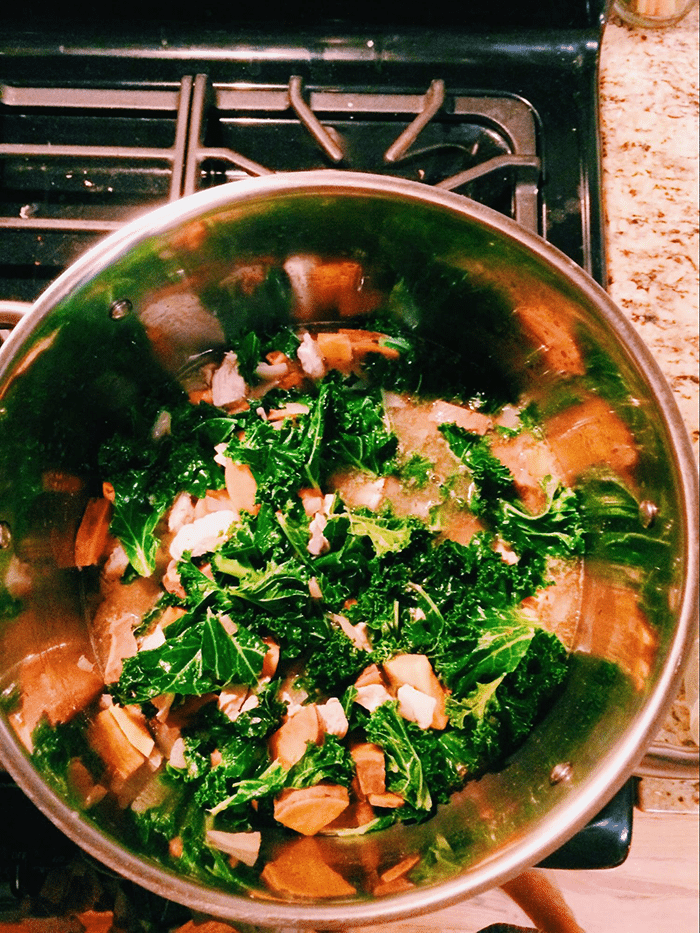 Here's what you do:
Chop the onion, sweet potato, kale and celery

Cut uncooked chicken breasts into small pieces

Sauté chopped onion and celery in olive oil with all the spices, salt and pepper on medium heat (about 10 minutes)

While sautéing, boil broth

Once broth is boiling, add the sauté mixture, chopped kale, sweet potato, and chicken

Reduce heat to low for 30-45 minutes

Season more to taste
Helpful hints:
If you don't have celery, no biggie. If you want to add something extra like garlic, go for it! You'll be full and happy, all the same.

There is no such thing as too many herbs and spices. Just no such thing.

Cook it the day before you want to eat it. It's

always

better once the flavors have had time to blend and stew together!

Sometimes I add

a lot

of kale, sweet potatoes and chicken, and it's less of a broth-based soup, more of a stew with tons of hearty goodness