Winter Running: The Essential Layers
[Disclosure: The North Face provided gear to test for this post. As always, all opinions are my own!]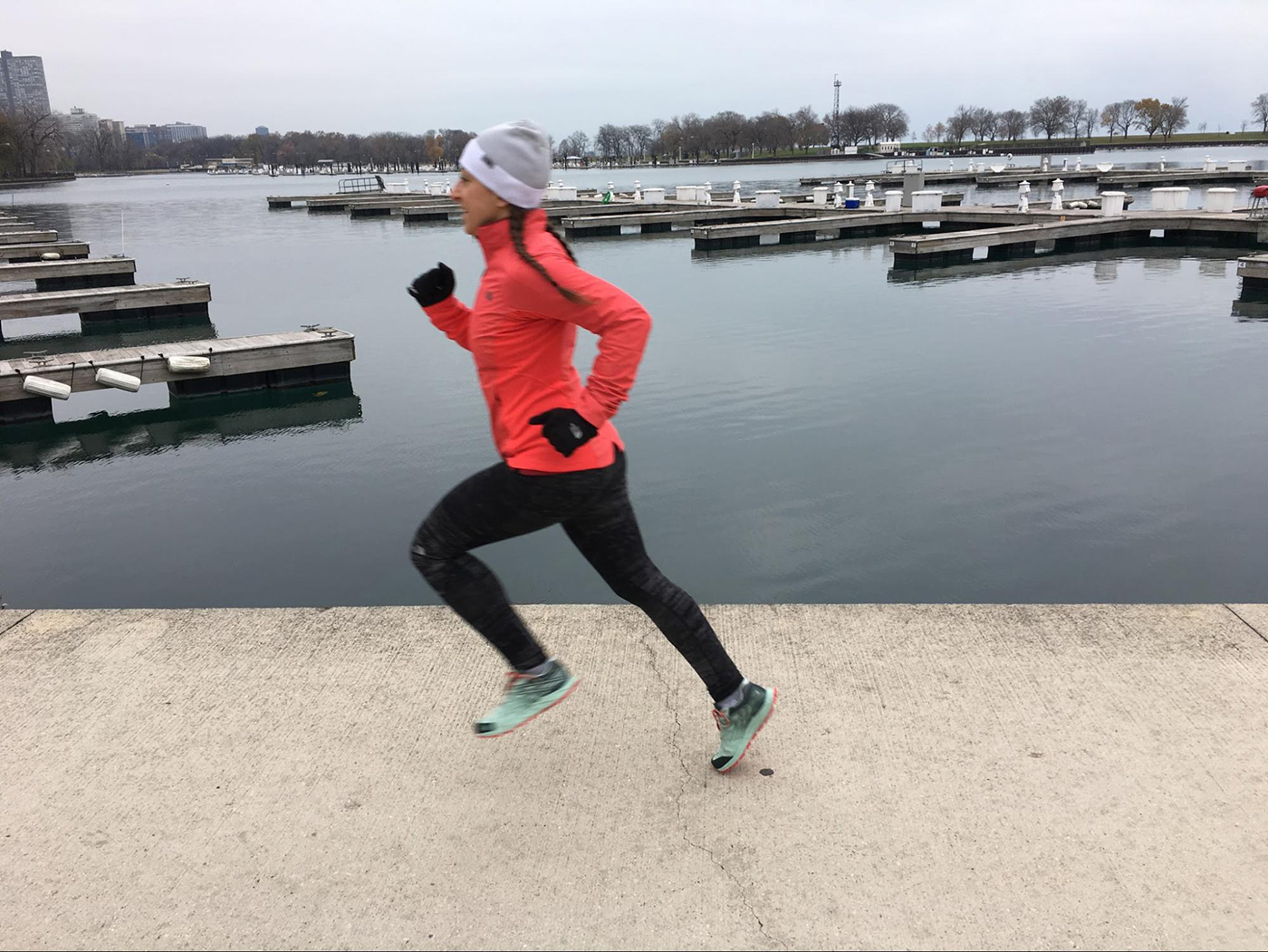 When I talk about participating in outdoor workouts with November Project and the North Face Mountain Athletics, people generally assume we call it quits for the winter. I am – probably as a result of my winter mornings with the November Project – a firm believer that when the weather gets cold, snowy, rainy or windy, you can always throw on a few extra layers of the right gear and you'll be good to go.
However dedicated I've been to showing up for the November Project, for the last few winters I've limited my running as the temperatures dropped. But this year I have a plan to bundle up and head outside to continue to get in those miles so that I'm ready for spring racing season.
I grew up skiing, racing through high school and college, so The North Face has long been my go-to destination for winter layering. The Michigan Avenue store was recently reorganized to group the store's gear by sport – skiing or snowboarding, running or adventuring – so I loaded up on the essential layers in the running section to keep me out running through the winter months.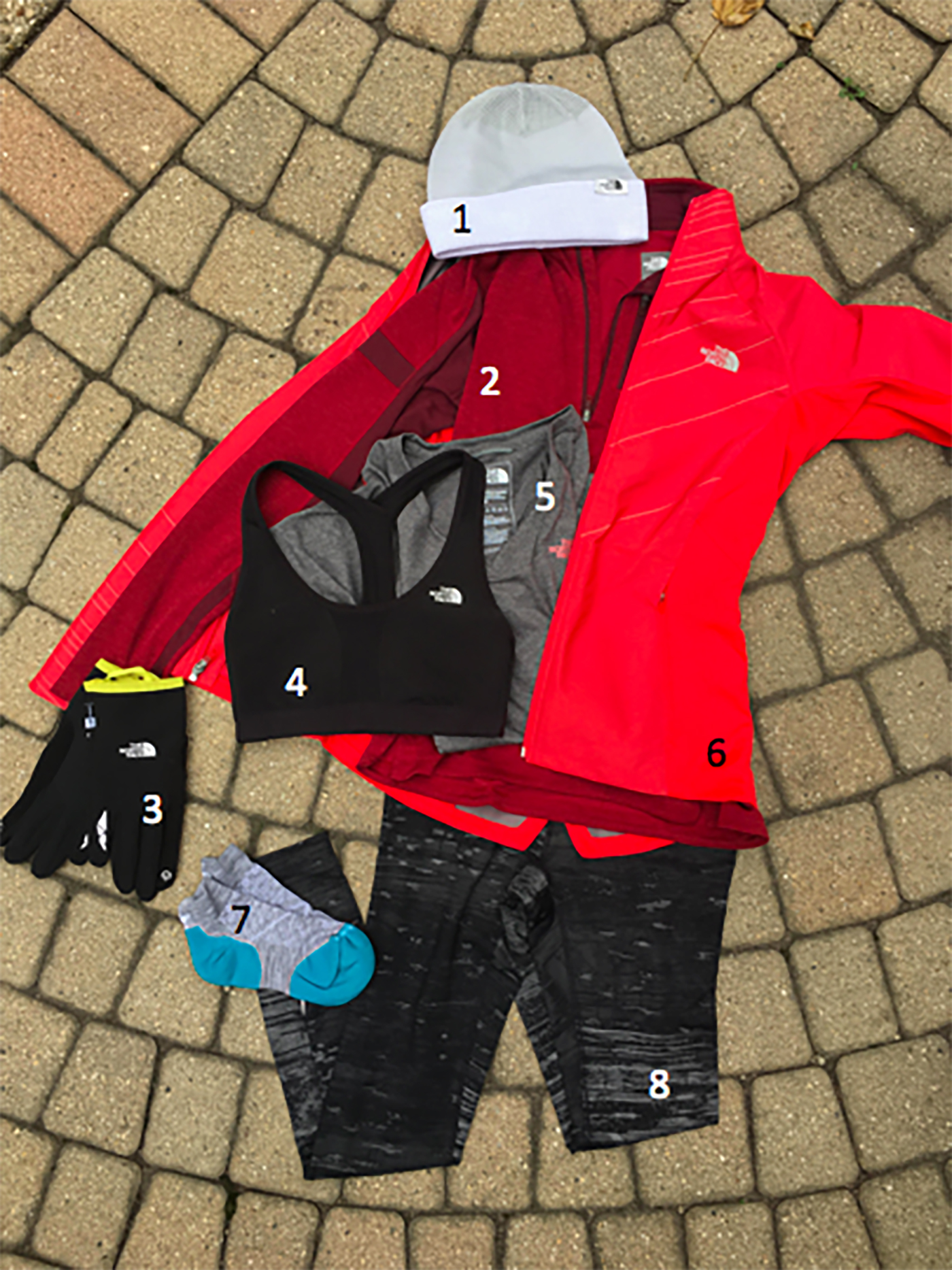 It's not just an Old Wives Tale – it's the truth: heat escapes through the top of your head. The quickest way to keep warm is to cover up with a hat. I love that this hat is breathable, so I don't get too hot. It's also tight-fitting, so I'm not worried about it moving around or falling off while I'm running. In fact, it's so light I can barely feel it.
Light layers that you can add to both on top and underneath are key when trying to keep warm. I bumped up a size in this quarter-zip, so that I can still fit a long-sleeve shirt under it when the weather gets even colder. It has breathable underarms, which is always key for me to not overheat when I get several miles in. The FlashDry fabric is moisture-wicking, which helps keep you dry (and warm) even when you start to sweat. Plus, it has thumbholes (enough said).
Finding the right gloves to run in can be a major challenge. You need something warm enough for the beginning of your run, but not too warm once you start to build heat. These are the perfect middle ground. It has touchscreen-friendly index fingers AND thumbs that actually work, and work well, so it's easy to make a phone call, respond to a text, or just hit next when that song I keep forgetting to delete from my playlist comes on. I also love the little tabs at the bottom of the gloves that make them easy to slip on and off, and the grippy finger pads that don't slip when trying to turn the doorknob (seriously, I've had this problem).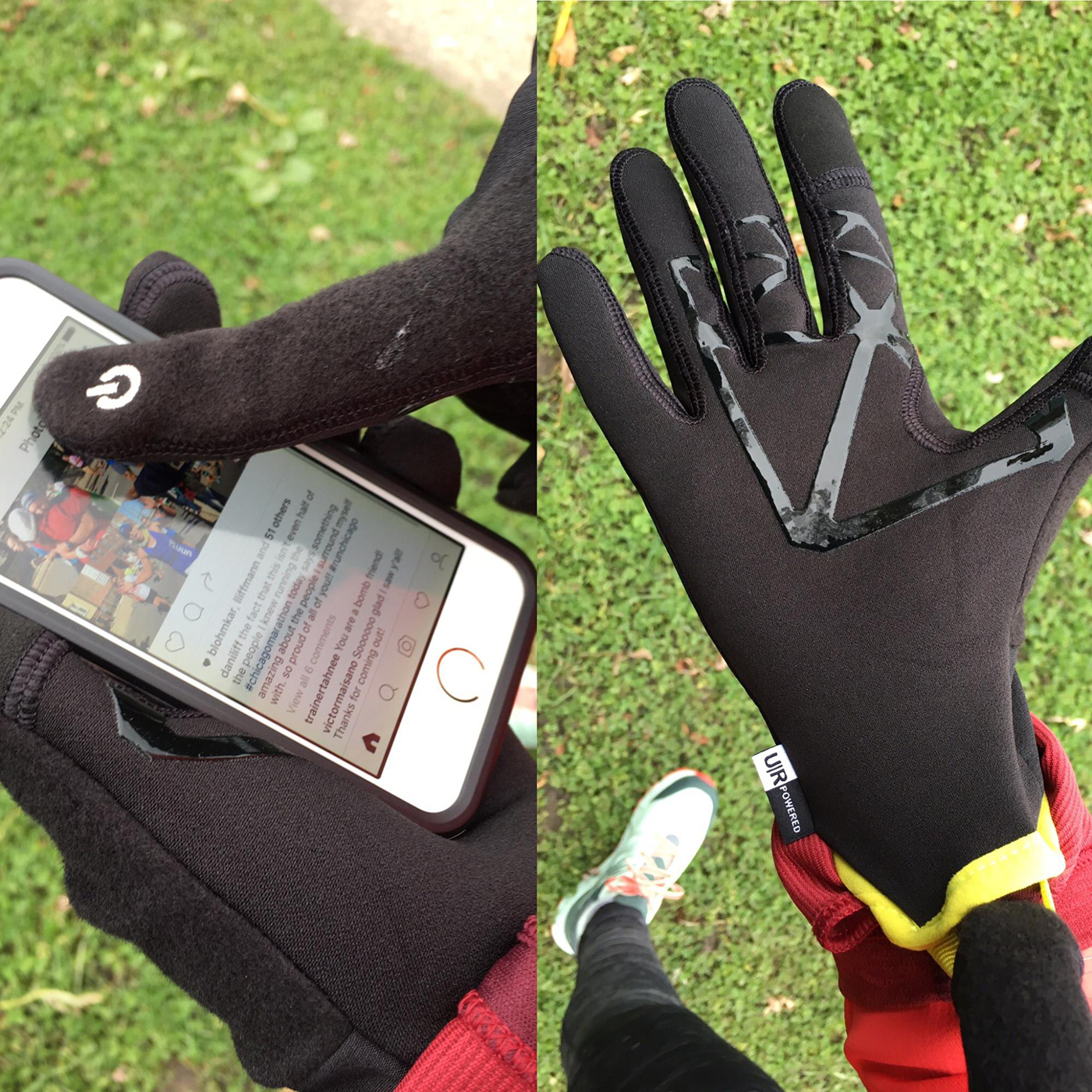 4. Stow-N-Go-IV Bra:
After interviewing a few marathon-running ladies this fall who mentioned sports bras with storage, I've been really interested in one for running. This bra does not disappoint. The entire front section is a giant pocket, perfect for throwing in my license, credit card, medical insurance card, a house key or even a grocery list. It's incredible. Not only is this bra great for winter running, I'm excited to continue to use it in the warmer seasons as my main pocket while running!
5. Women's Short Sleeve Reaxion Amp V-Neck Tee:
When we think about the need for moisture-wicking fabrics, we often think about avoiding sweat stains in the summer. In reality, sweat wicking is almost more important in the winter, as the evaporation of moisture will make you much colder. The VaporWick® technology in this tee is perfect for wicking away sweat as you add on the miles.
6. Isotherm Jacket:
This is my very favorite jacket for running. The outer layer is windblocking and water resistant, which is critical for keeping you warm while running outside in winter. The side panels stretch, making it easy to move, and are quick drying to give you breathability. But my very favorite feature is the inner mitts at the ends of the sleeves. For days that aren't quite cold enough for gloves but cold enough for chilly fingers at the start of your run, These are the best way to keep your hands warm without having to carry around another layer.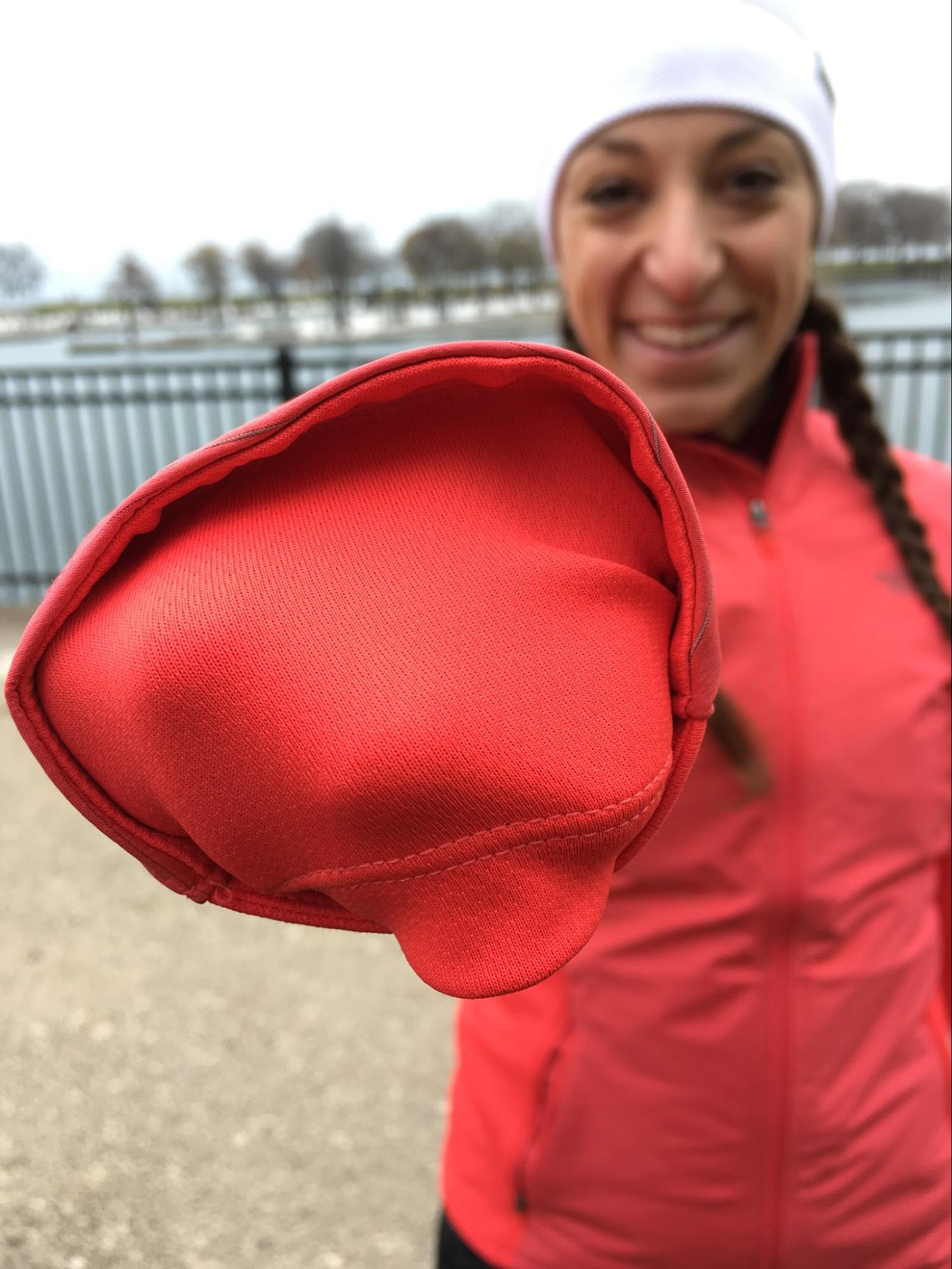 7. Smartwool PhD Run Light Elite Low Cut Socks:
The benefits of moisture wicking run right down to your feet. When the weather gets sloshy and wet, it's so important to have socks that will absorb moisture and keep your toes warm. Smartwool is another brand I've trusted since my ski racing days, and the brand's running socks are perfect for winter.
8.  Women's Motus Tight II in Black City Lights Print:
In addition to cold weather, winter also brings much shorter days. These tights have reflective fabric built into the pattern. It's subtle enough that you don't look like a crossing guard, but effective enough to prevent being hit by a car or bike while out running past dark.
Bonus: Women's Ultra Endurance Gortex:
The slosh is here, and summer running shoes can often get soaking wet, leaving you cold, miserable, and headed home sooner than you might have wanted. North Face and Gortex solved that concern with waterproof sneakers ready to take on as many miles as you can run this winter. With Ultra Protect™ CRADLE™ heel-stability technology and Vibram® Megagrip, these sneakers will help keep you stable and slip free this winter.