Meet Aleah Stander, Master Instructor and VP at Flywheel
Putting on a microphone and leading a Flywheel ride is not something Aleah Stander takes lightly. As Vice President of Creative for the national company's Southeast region, she trains and develops more than 130 instructors at 12 Flywheel studios, working to help each of them create their own brand of inspiration in the stadium.
She's made her way across the country as a Flywheel instructor. When I met her, she called Miami home, but she made a move since then, landing in Dallas, Texas where she can currently be found in a the two area Flywheel studios.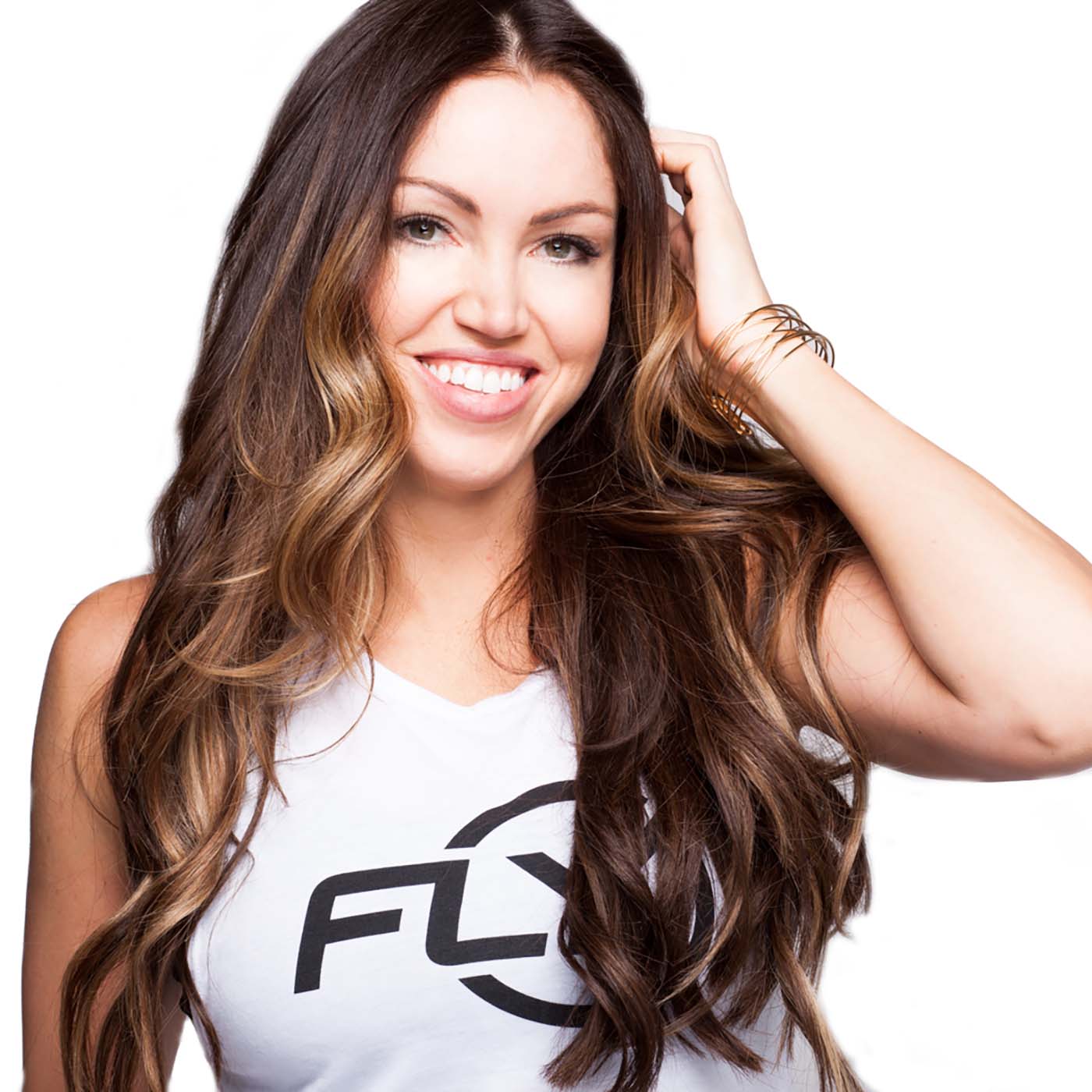 aSweatLife: You studied Kinesiology – What did you originally think you'd do with that degree? How did you find Flywheel on that journey?
Aleah Stander: Full transparency, fitness has always been my "dream job." In college, I trained the athletic teams, taught group fitness, and fell in love with it. After a year in NYC trying to "make it" in the fitness world, I decided to go back to school to purse a medical degree. I had interest in orthopedic surgery. Right in the middle of applying to medical school, Flywheel opened its first location, and I was able to pursue my original dream of fitness full-time.
ASL: Tell us one thing that your career in fitness empowered you to do.
AS: A career in fitness requires a lot of soul searching. Its empowered me to be extremely confident in what I can deliver and the messaging behind doing what I do. Having a platform to have a positive effect on people's lives is a lot of responsibility!
ASL: You've moved across the country with Flywheel – what prepared you for this journey you're on?
AS: Haha! I don't know if anything could have prepared me for this. Its been a wild ride. I am lucky enough to be mentored by Ruth Zukerman, founder of Flywheel, starting very early on in my career. Her leadership and guidance is phenomenal, and I am so grateful for her.
ASL: You're in Dallas now, what's something that excites you about the fitness scene there?
AS: The Dallas fitness scene is awesome! It excites me that there are countless boutique fitness options, with more opening up all the time. There are a lot of instructors now dedicating their lives to fitness, which means the quality of classes is increasing as well.
ASL: When you're not working out or teaching at Flywheel, where do you work out?
AS: My favorite spots are NTC classes at Nike Dallas, yoga classes at WeYogi's, boxing at Title Boxing gym, and strength classes at Psycho Gym.
ASL: When you're in class, the beats are loud and the base is pumping, how do you unplug?
AS: I love to unplug with long walks on the Katy trail with my dog, Gracie.
ASL: What's your favorite non-fitness place in Dallas?
AS: Mr. Mesero – this is the Flywheel hangout for instructors and clients on the weekends!
Ready to ride with Aleah? Keep your eyes on her schedule, she pops into studios across the country, but in the meantime, follow her on Instagram.