Four Bike Safety Tips for Riding in the Fall and Early Winter
[Disclosure: Kryptonite gifted me bike lights to trial for this post. As always, we only write about the products and experiences that we love.]
You don't have to bike to work every day to realize that the days are getting shorter and our daylight hours spent outside of the office are rapidly disappearing. In addition to the winter blues that come along with Vitamin D deficiency, the lack of daylight, cold temperatures and falling leaves can pose a real danger for bikers. Low light, especially around dawn and dusk, makes it very hard for cars to see bikers, creating ripe situations for accidents.
When riding in the city, particularly when the light is low in the fall and winter months, here are some safety tips to keep in mind:
1. Make eye contact with drivers.
This may seem obvious, but many of the awful accidents you hear about happen when cars didn't see the biker. When crossing at a four-way intersection, make eye contact with drivers to make sure they see you before you cross in front of them. This is especially important in low light when bikers are more difficult to see. The small action makes a big difference in knowing who sees you and who can't.
If you're pulling to the right of a driver at an intersection, the same rule applies. Never assume that no blinker means someone is going straight. If you can't see the driver, let them pass through the intersection and make eye contact with the car behind them. Right hand turners can be the most dangerous so assume everyone is turning right until you see them drive straight!
2. Get the right bike lights.
This time of year, it's a good idea to use bike lights all the time, not just at night. Since bike lights are expensive and often stolen off of bikes on the street, I like a compact bike light that I can throw in my pocket while my bike is locked up and quickly attach to the bike when I am ready to ride.
For riding in the city, I love the Kryptonite Avenue F-50/R-14 dual set because they're super compact and easy to take on and off the bike. They're also USB re-chargeable so I never have to go searching for the right battery when they die. Each of the lights in the dual set can switch into the "front light" white mode or the "rear light" red mode, which means that if I forget to charge one, I can flip it around to the other side of my bike. They're also great for attaching to your wrist or shoulder when you run, hike or camp because the strap easily mounts anywhere.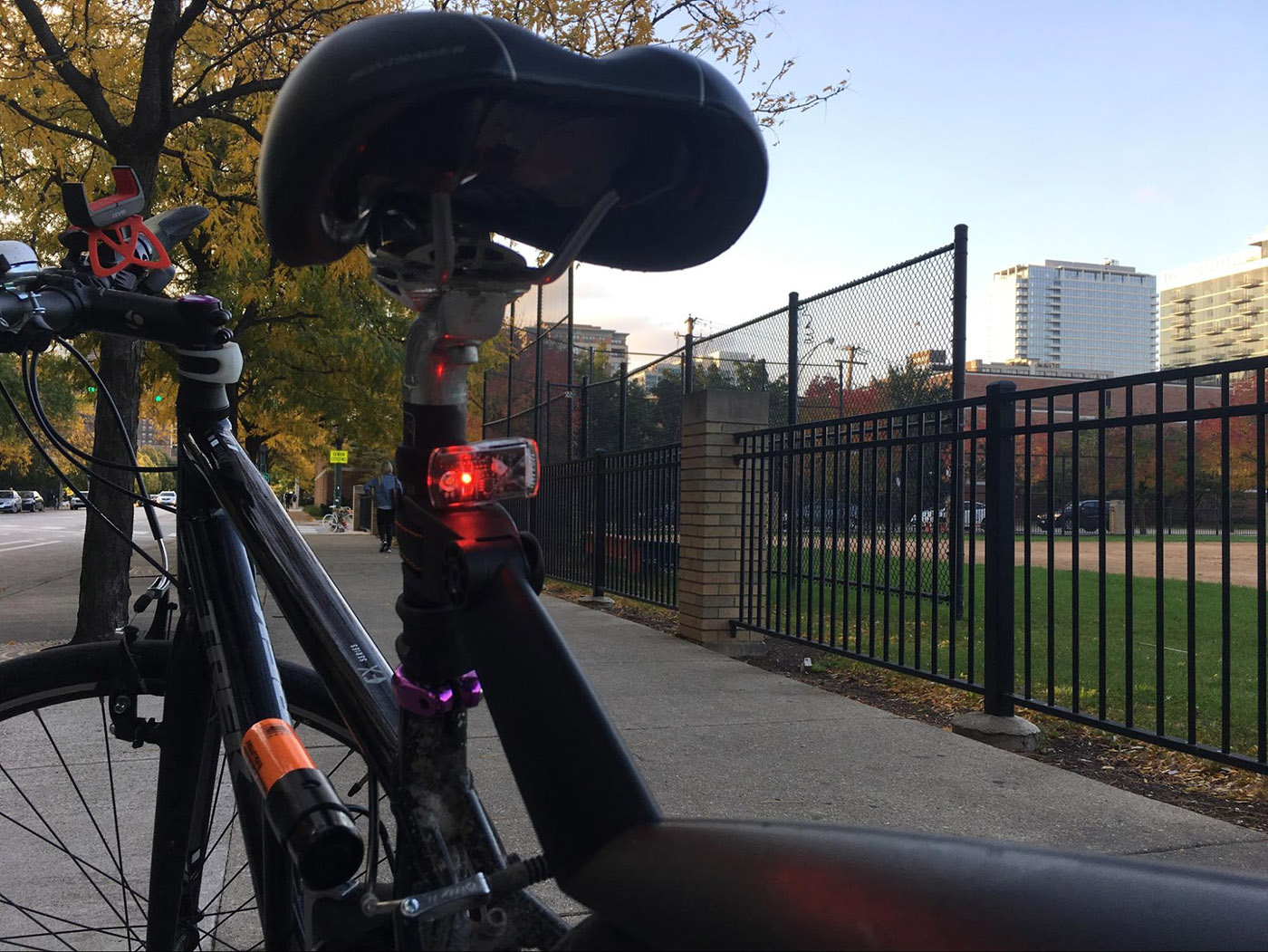 Another light I really like to help you be seen is the Avenue COB set.  For people like me with tons of things attached to their handlebars and under their seat (bell, phone holder, fender, etc.) they're perfect because they have a small profile but the wide beam puts out a lot of light. They can also be flipped to be either horizontal or vertical, which is great for creating more space while still getting a lot of light output.
For evening rides on the bike trail, I prefer a light with higher lumens, or brightness, since I use the light not just to be seen by cars but to light the path in front of me. One of my favorites is the Kryptonite Alley F-275 & Avenue R-19. The front light is a headlamp but projects a cool X-pattern (I think it almost resembles a bumble-bee) and really spreads its light well across the trail.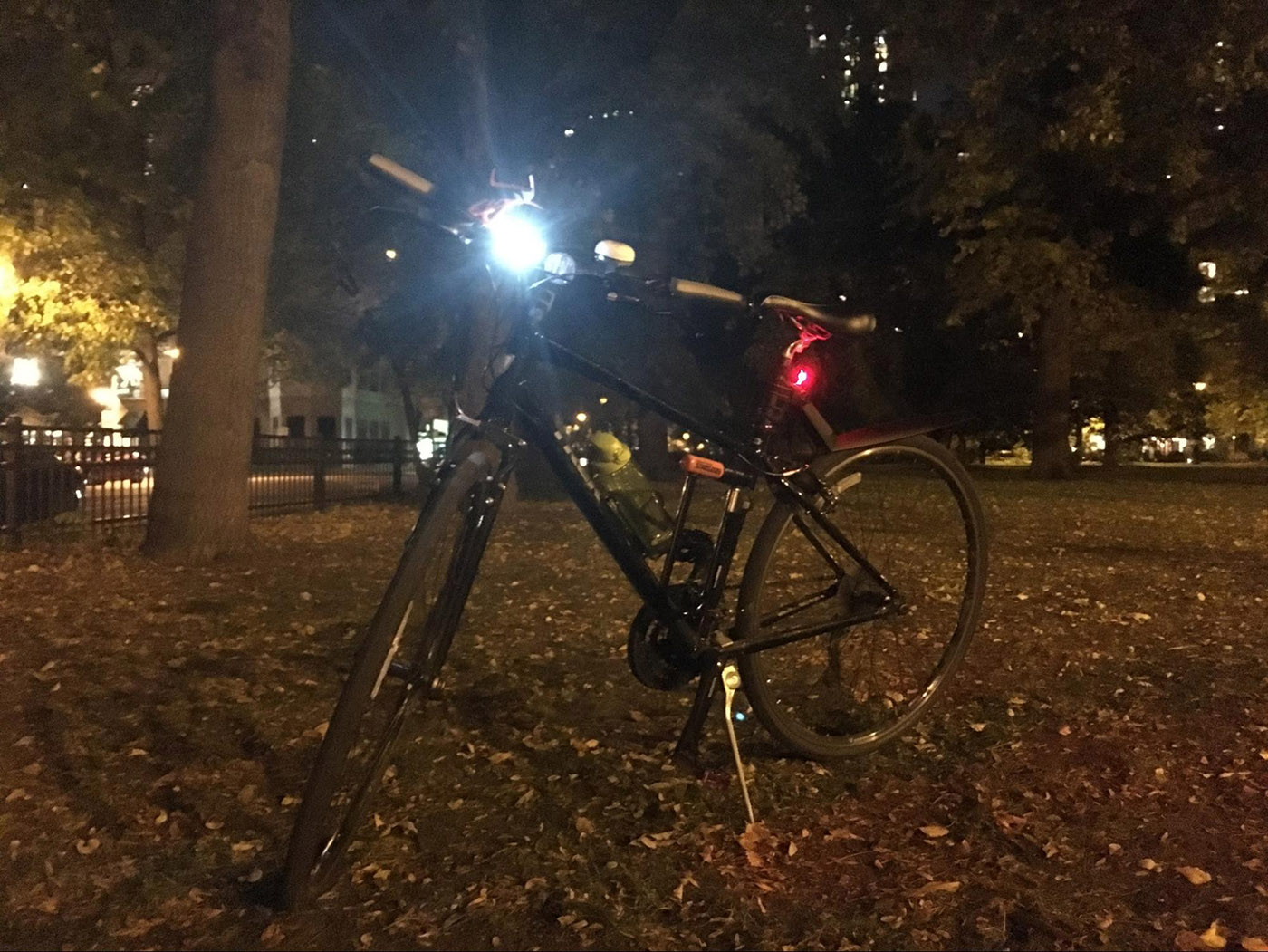 When I'm riding on the street, I usually use the blinking mode on my back light to make it easy to spot me. I like to use the blinking mode in the front, too, but when it's really dark I often put it in steady mode because the blinking can be a little bit distracting. The mode you use is really a matter of personal preference, so use whichever you like best.
3. Wear reflective clothing.
Although it feels like time for your neutral colors – tans, blacks and browns – when you're biking make sure you keep on your reflective clothing. I love Lululemon's Reflective Splatter line for clothes that are stylish and help cars notice you while you're biking in low-light situations. As it gets even colder, The North Face also has a line of gear with built-in reflectors to help you stand out any time of day or night.
4. Give yourself extra time to stop.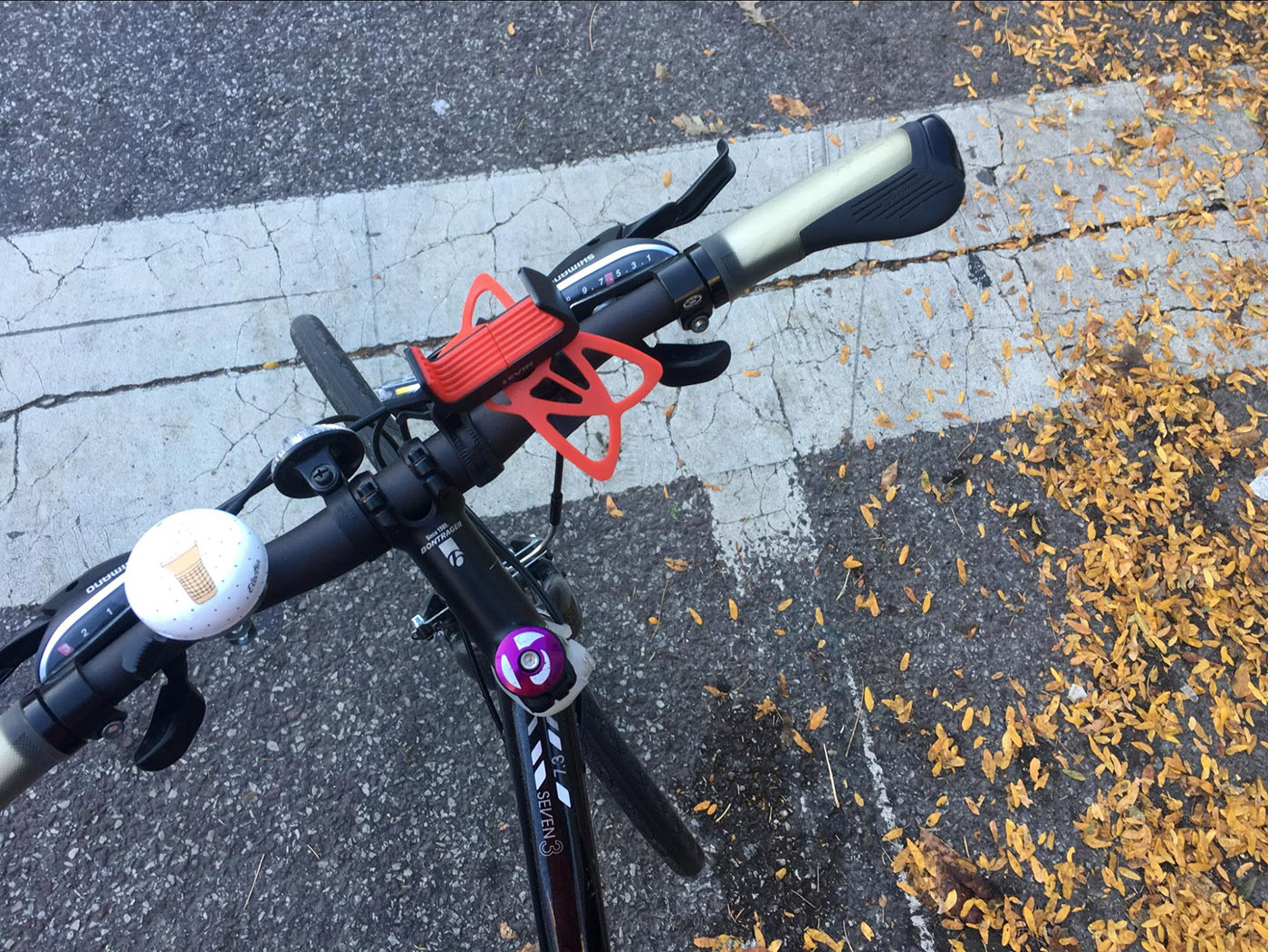 You know from Driver's Ed back in the day that ice – and especially black ice – can be incredibly dangerous when you're trying to stop. Don't forget that leaves can be slippery as well! On my way home recently, I saw a biker flying down my one-way street in the wrong direction and he wasn't able to stop in time to prevent himself from hitting a pedestrian in the crosswalk because he slipped on the leaves. As the leaves fall and ice starts to form on the ground, leave your house a little bit earlier so that you don't have to ride quite as fast. Slowing down will help you stop without an accident.