A Butternut Squash Soup Recipe to Feed Your Fall Flavor Cravings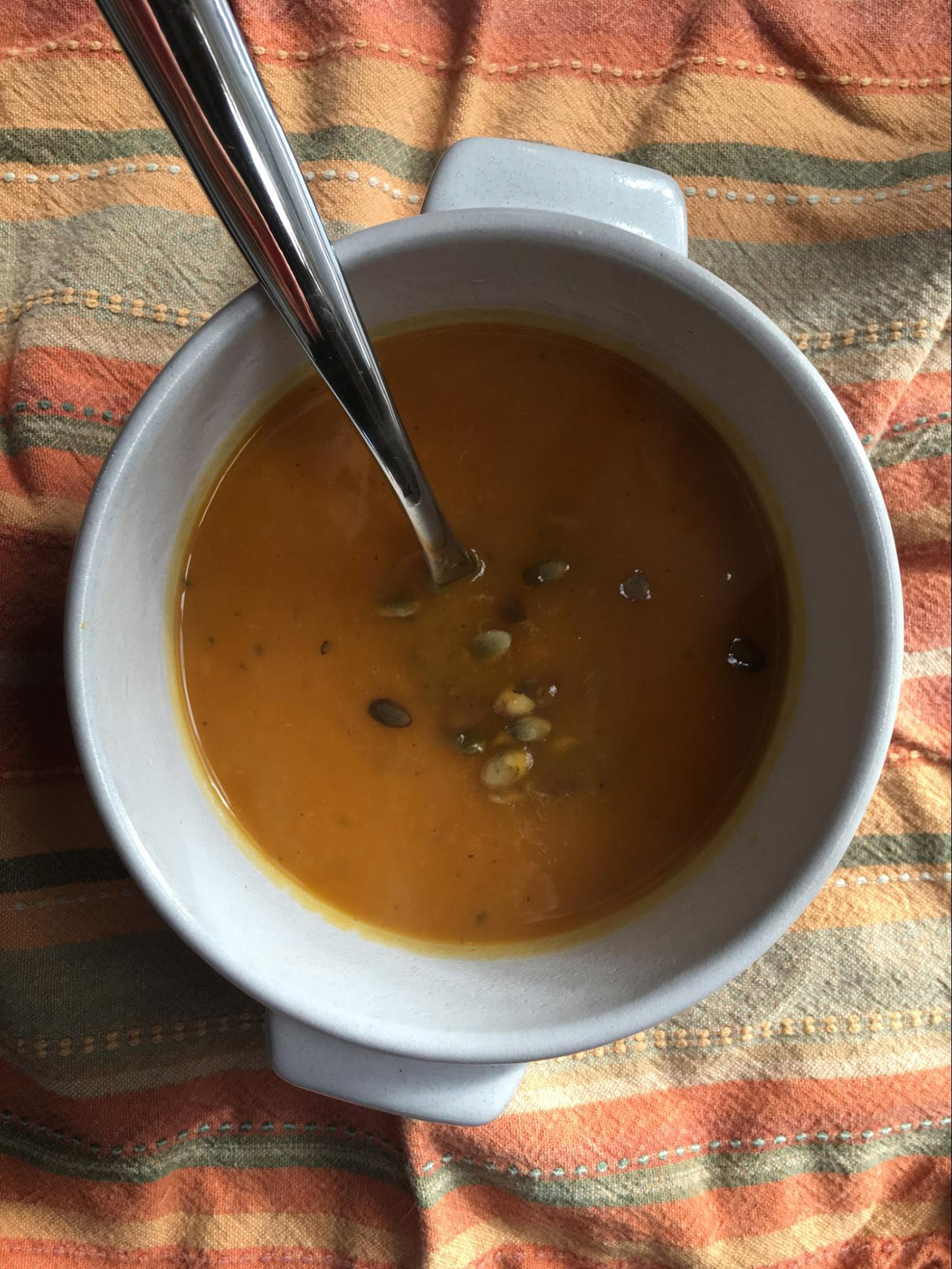 Although we're still stubbornly waiting to turn the heat on, soup season is definitely here. As the stress of the holidays and the cool weather converge, soup becomes necessary to warm our bellies and our souls. Butternut squash soup is one of my very favorites because it's an easy vegetable to find in the winter months and it's so easy to make.
This recipe is a great basic version with few ingredients, but don't be afraid to tweak it a little bit. If you like a thick soup, use less broth. If you prefer it very thin, add a little bit more. If you love ginger, throw some fresh grated ginger in with the onions. If you like it spicy, add some cayenne or ancho chili powder. Make it you!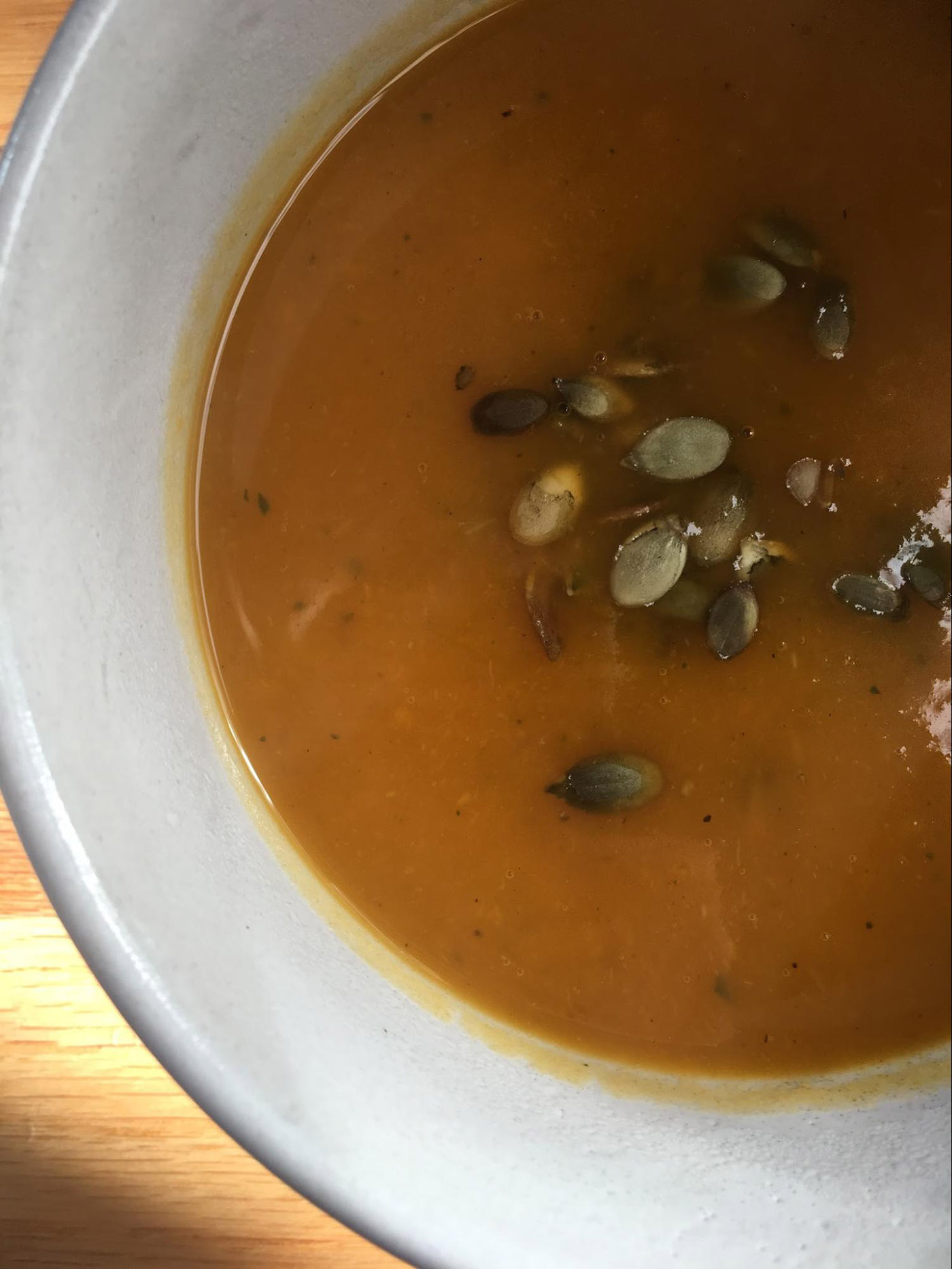 Ingredients
1 large butternut squash, peeled and cut into 2" cubes

1 large sweet onion, chopped

5 cups low sodium chicken broth or stock

1 tbsp olive oil

1 tsp cumin

1 tsp salt

1 tsp freshly ground pepper

2 stems thyme, halved

Toasted pepitas (pumpkin seeds), for serving
Instructions
In a large stockpot, heat the olive oil over medium heat.

Add the onions, salt, pepper and cumin. Cook for about 5 minutes, or until the onions are soft.

Add the butternut squash and cook down for about two minutes.

Add the chicken stock and thyme, covering as much squash as possible. Bring to a boil, then cover and simmer for about 20 minutes or until the squash is soft when pierced with a fork.

Turn off the heat and blend the soup with an immersion blender until smooth. Serve topped with pepitas.