Do The Chicago Marathon Right, From Friday to Monday
(The bulk of these events were compiled by Cass Gunderson with a little bit of help from some other writers). 
The buzz around the Chicago Marathon is tangible leading up to the race. Whether you're supporting a friend or the runner trying to figure out how you should approach the big day yourself, we've compiled a list of events and information the whole city of Chicago can participate in.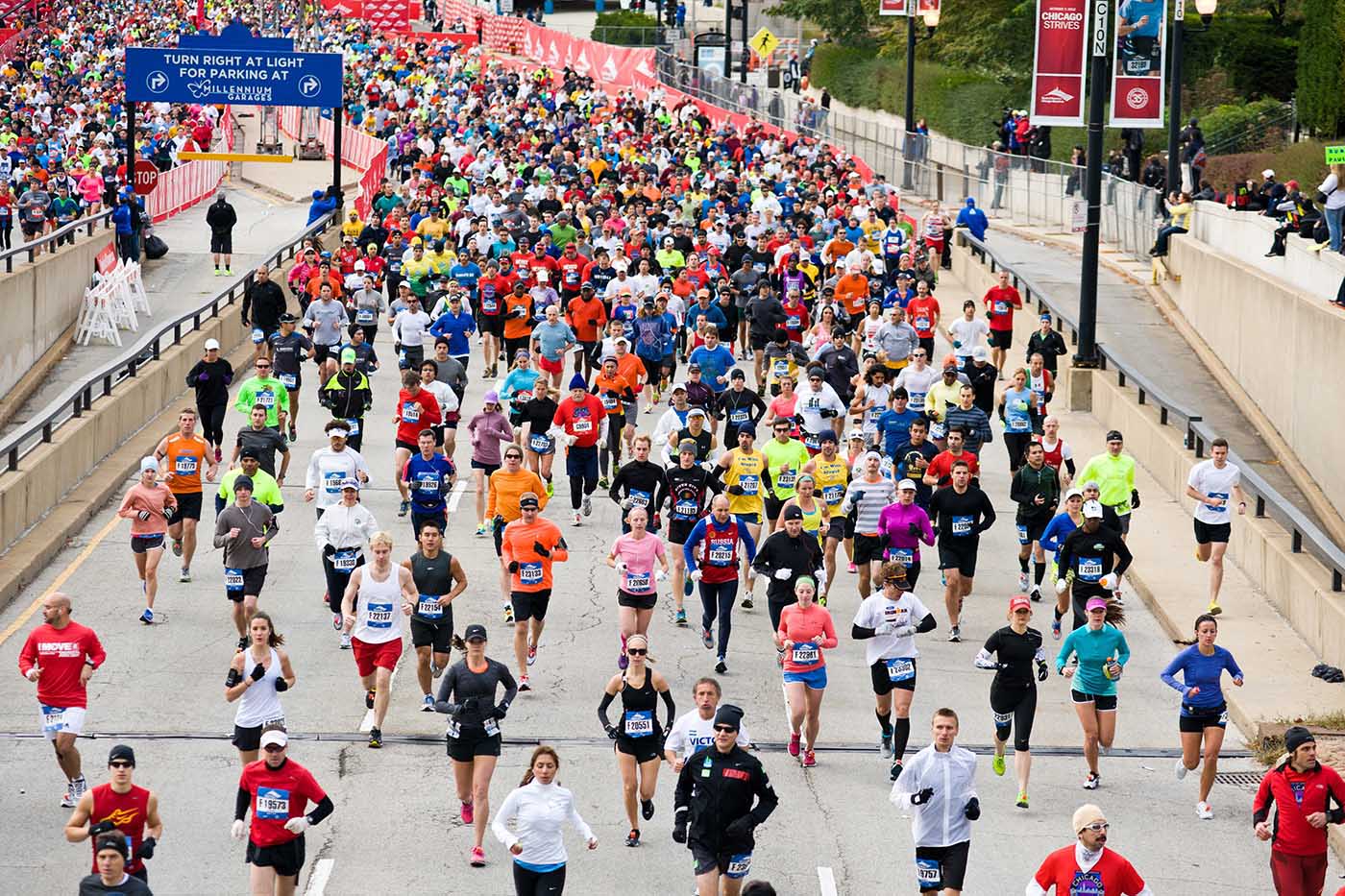 What's the route again?
Nike Chicago created a map that can help you spectate. Find that here.
How do I track a Chicago Marathon runner?
Tracking your runners is a great way to know where they are so you can prepare to cheer for them. And, let's face it. They'll most likely have phones on them, so it's also a great way to know when to text some encouragement along the way.
You can download the app to track your runner here. Or you can track your runner on the Marathon's website, but tracking on the website is not yet live.
Where can I buy official Chicago Marathon gear?
The marathon gear this year is particularly sick and there's no way you'll want to run the race without walking away with something to show your friends. Chicago pride abounds in the designs, color and art.
Where and when are the shakeout runs? 
The shakeout run is a great tradition that marathoners embrace. Within two days of your race, it's a great idea to keep your legs moving, even during your taper. These runs also build community, get blood to those muscles and help you work through those pre-race jitters.
Friday October 7:
Saturday October 8:
Where can I cheer?
There's something incredibly special about cheering in a group during the Chicago Marathon, whether that group has live music, is a charity that you care about or just a bunch of people you like to sweat with – everything, including marathon cheering – is better with friends.
Where can I get my medal engraved?
When you've put in months of training, hours of foam rolling, dozens of versions of your race-day playlists (by the way, need a playlist?), you deserve a medal that's customized for your journey. Luckily, there are plenty of places to get your medal engraved to fit your journey.
Anything else I should know about for post-race celebration?
How will you be spending your marathon weekend?