Set a Timer for 30 Minutes and Tackle This Rower Workout
When I work out, I always like to have a goal, whether that means running in a straight line for as long as I can or doing a lot of work in as little time as possible. This workout is for the days when you've got about 30 minutes, but still want to get in a big workout with a goal.
A workout with a specific number of reps to complete before a clock runs out can be a BIG motivator to achieve the high intensity part of the HIIT equation.
If you're really feeling competitive, share this rower workout with some friends and see who can do it the fastest. Alternatively, meet somewhere to do this workout with your #FitFam, cheer each other on and you'll all probably achieve more. #everythingisbetterwithfriends
Need a playlist? This is the playlist I'm rocking this week and it is NOT expletive-free, but it does have a great beat throughout.
Here's your workout.
You'll do this routine six times, working with great form, but working quickly. Aim to complete all rounds in 30 minutes or less.
Row 400M (aim for 1:00-:1:30)
20 criss-cross crunches (aim for 1:00 or less)
20 push-ups (aim for 1:00 or less)
20 squats (or jump squats) (aim for 1:00 or less)
Here are the movements:
400 m row: For a great tutorial on rowing, check Dani's post on the topic that includes some expert tips. You'll use your legs much more than your arms as you row (about 70 percent legs, 30 percent arms). Keep your arms extended as you push off with your legs from the catch position (the front of the range of motion). When your legs are fully extended, pull the handle back towards the bottom of your sternum (or bottom of your bra strap) as you lean back about 30 degrees. Keep your core tight. On the way forward, extend your arms before you ever bend your knees. Once your arms are extended, bend your knees to return to your starting position.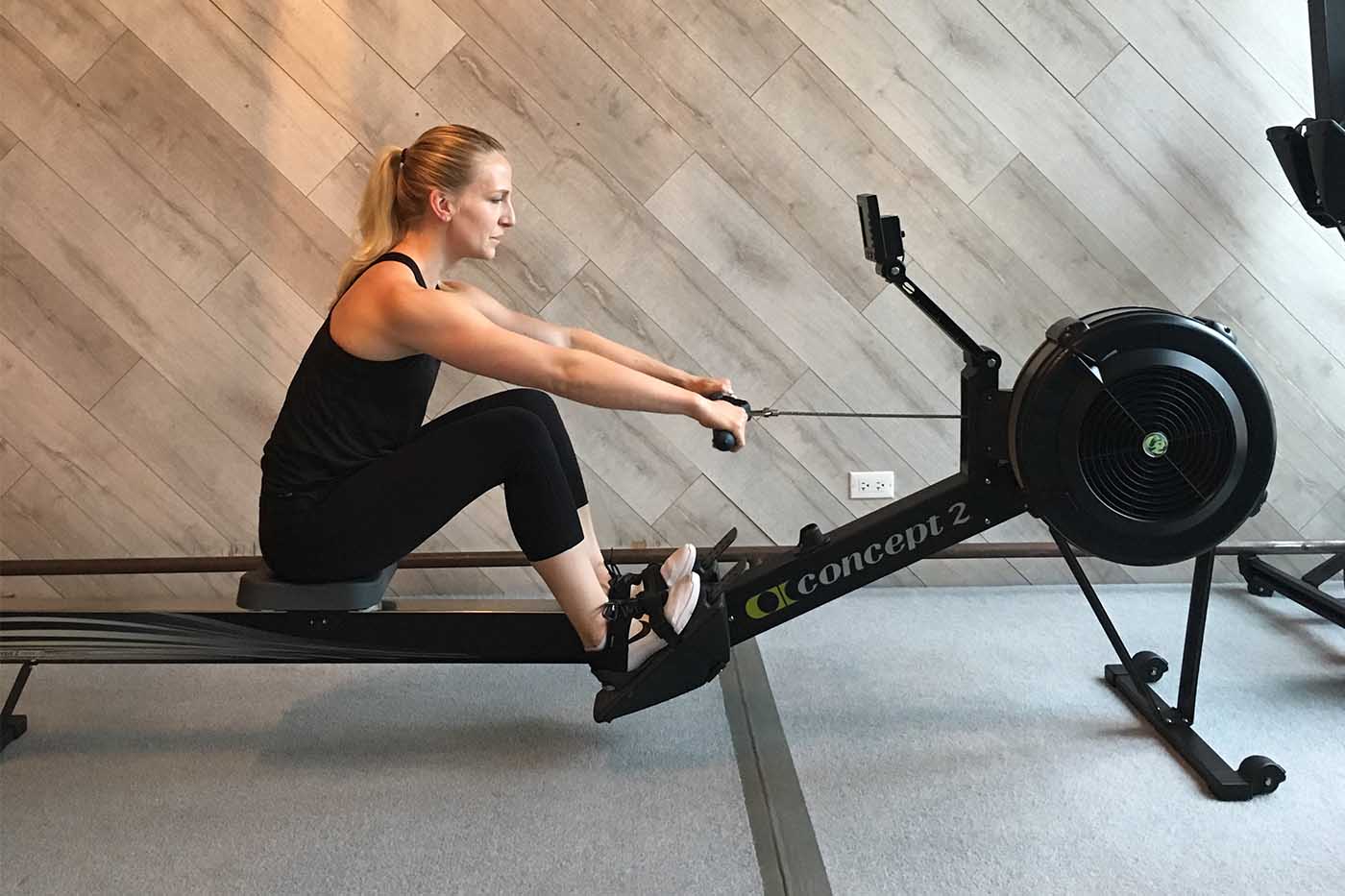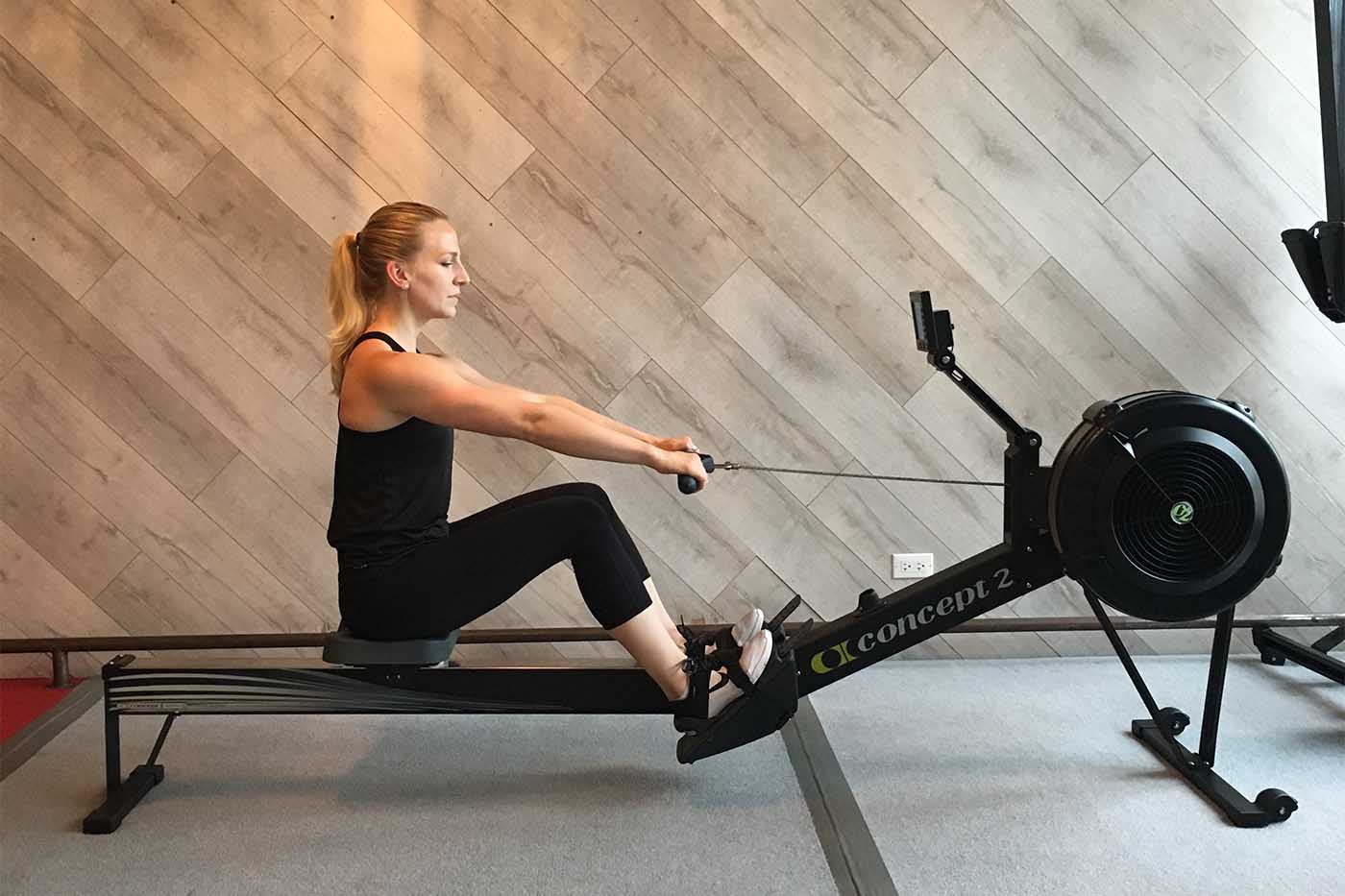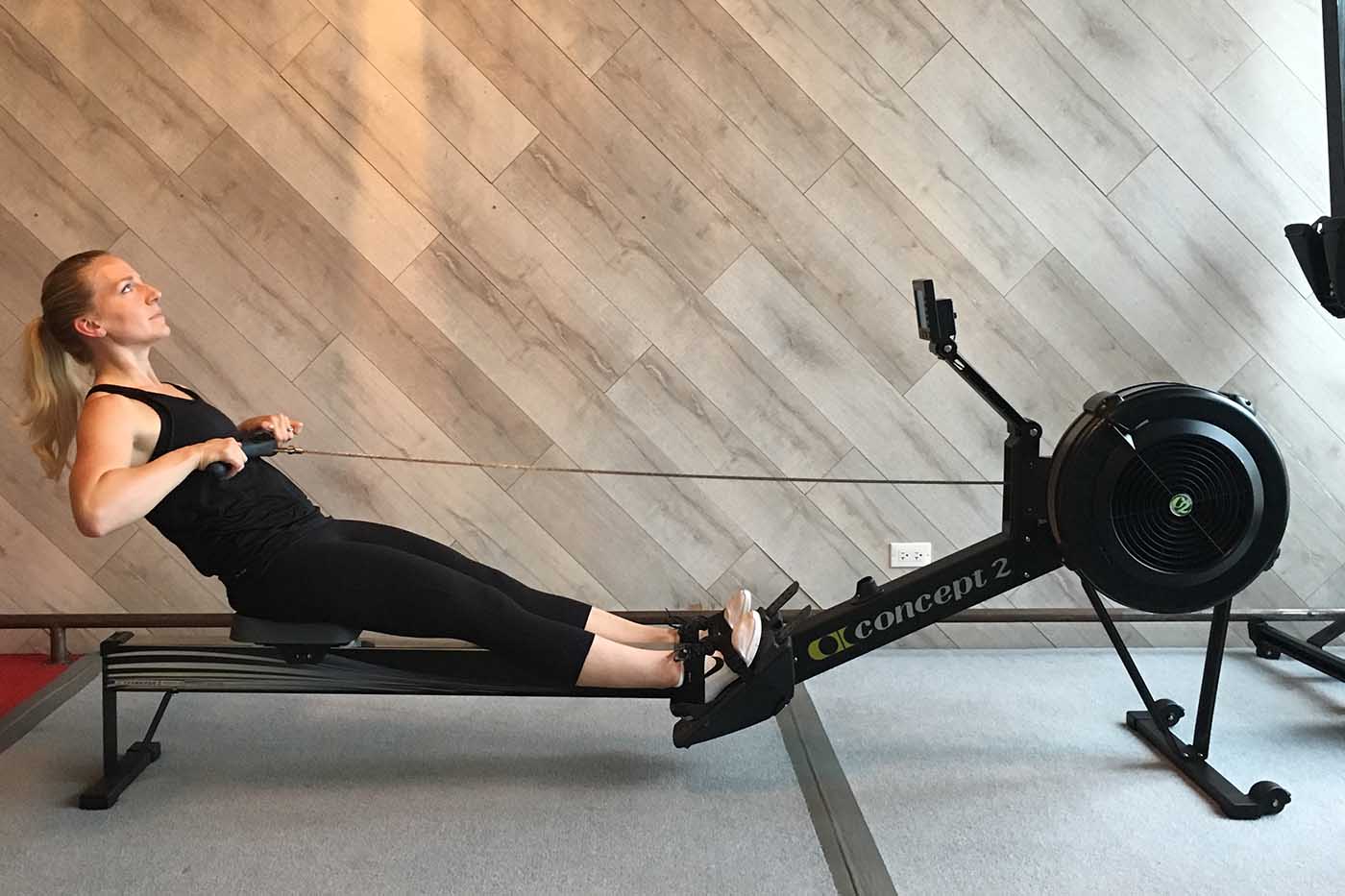 20 criss-cross crunches: Start laying on the ground in an X position, with your legs extended and your arms extended. Sit up and reach over, taking your opposite hand to your opposite foot. Right hand to left foot and left hand to right foot.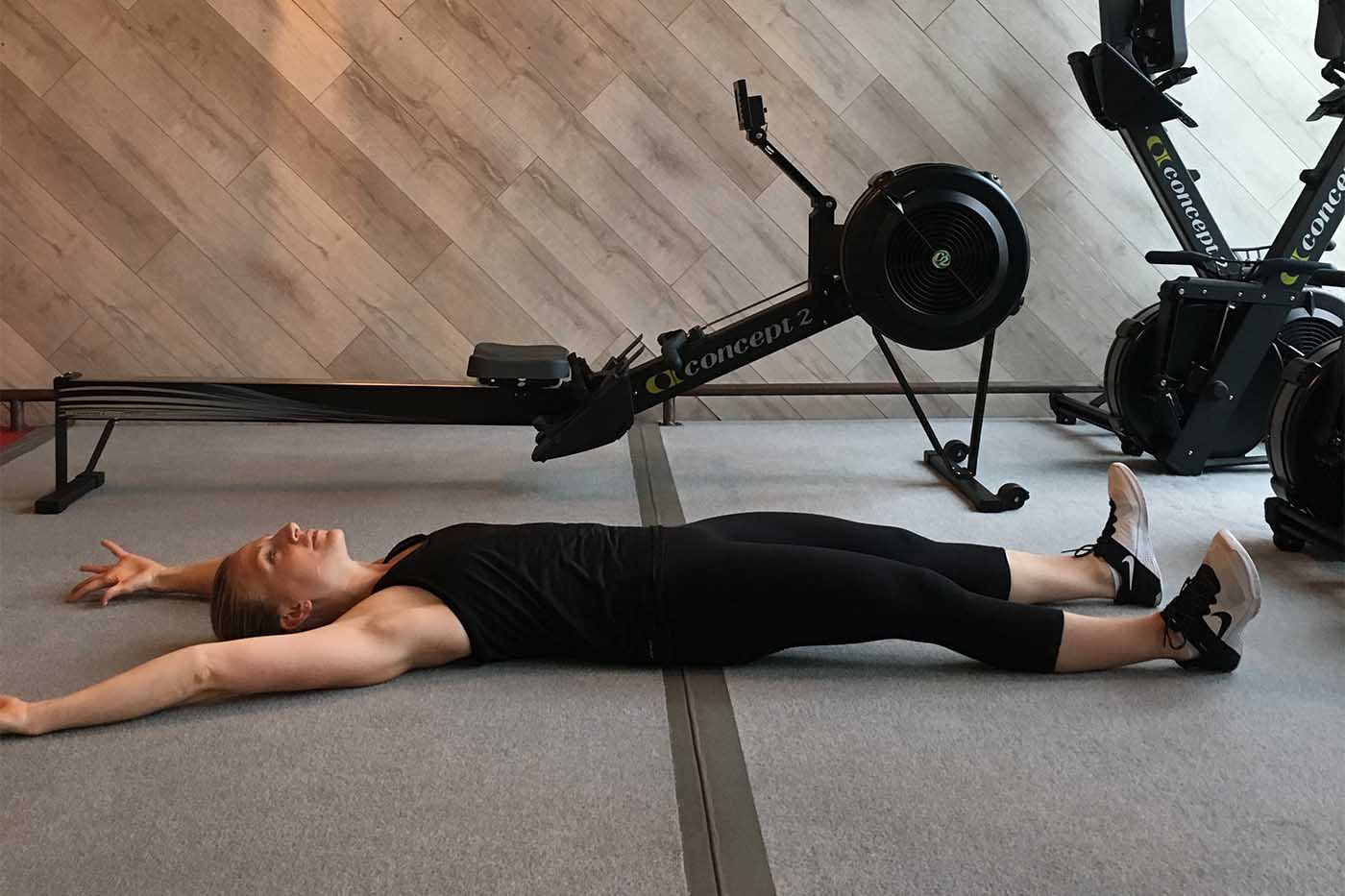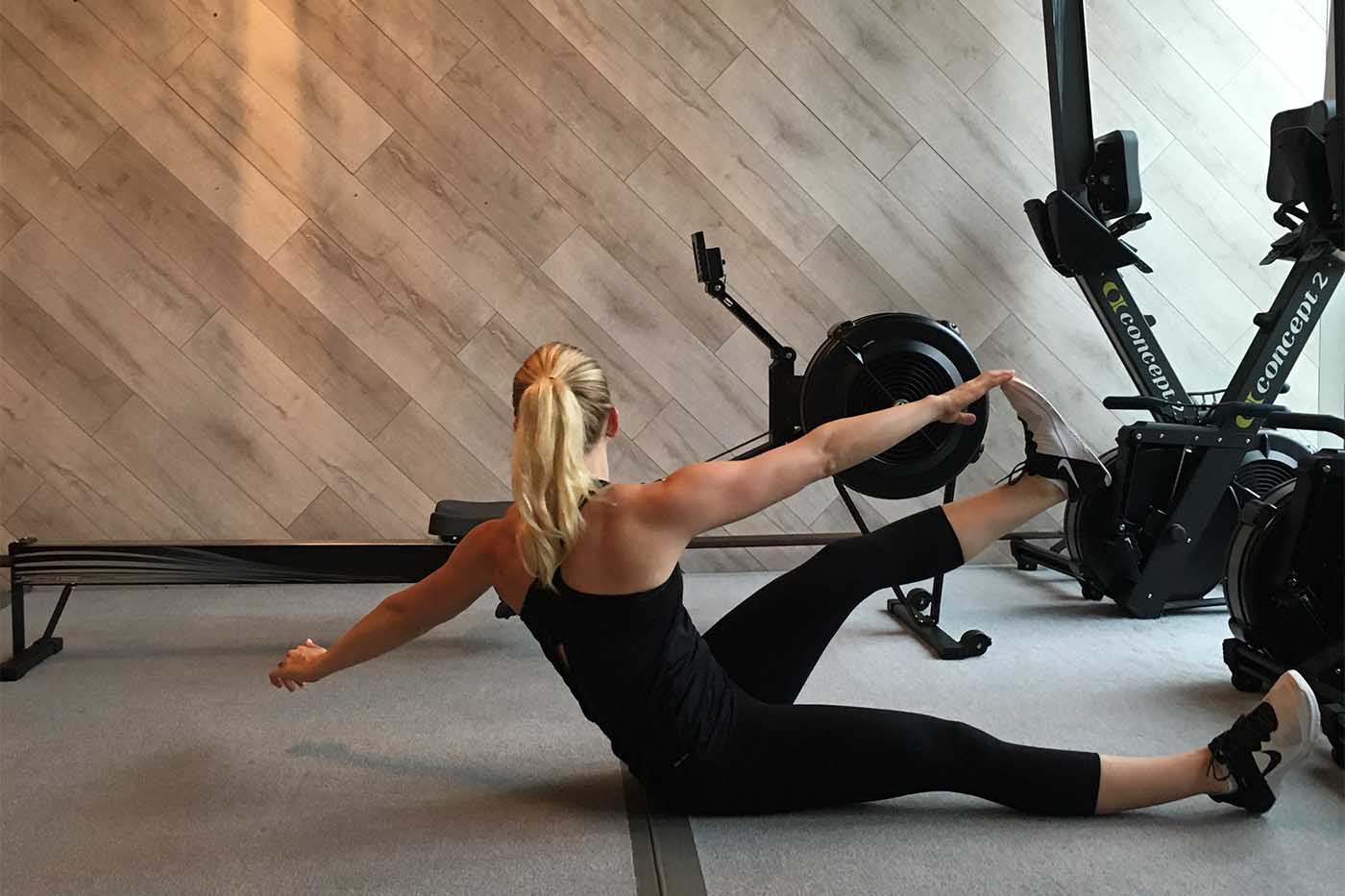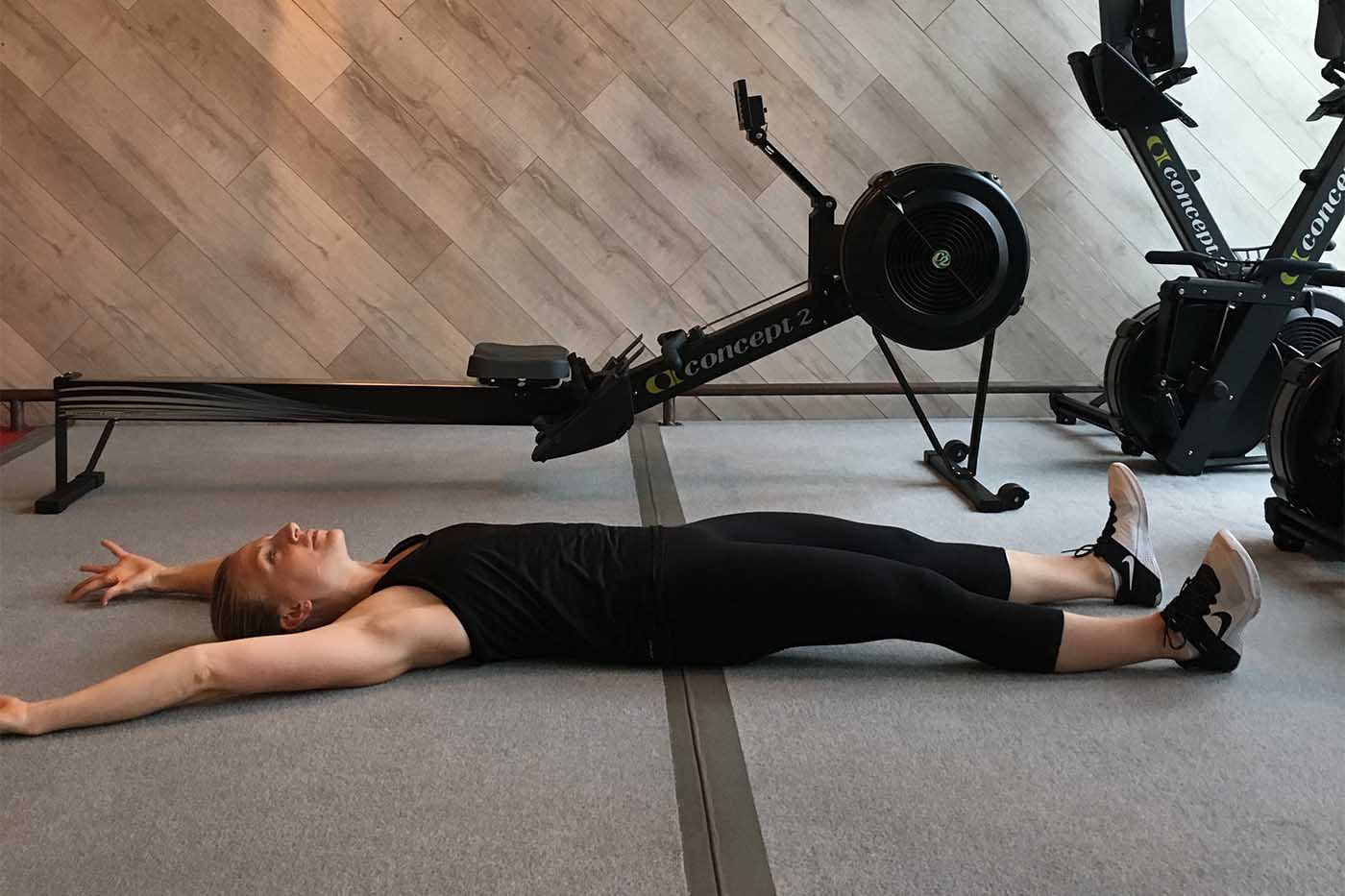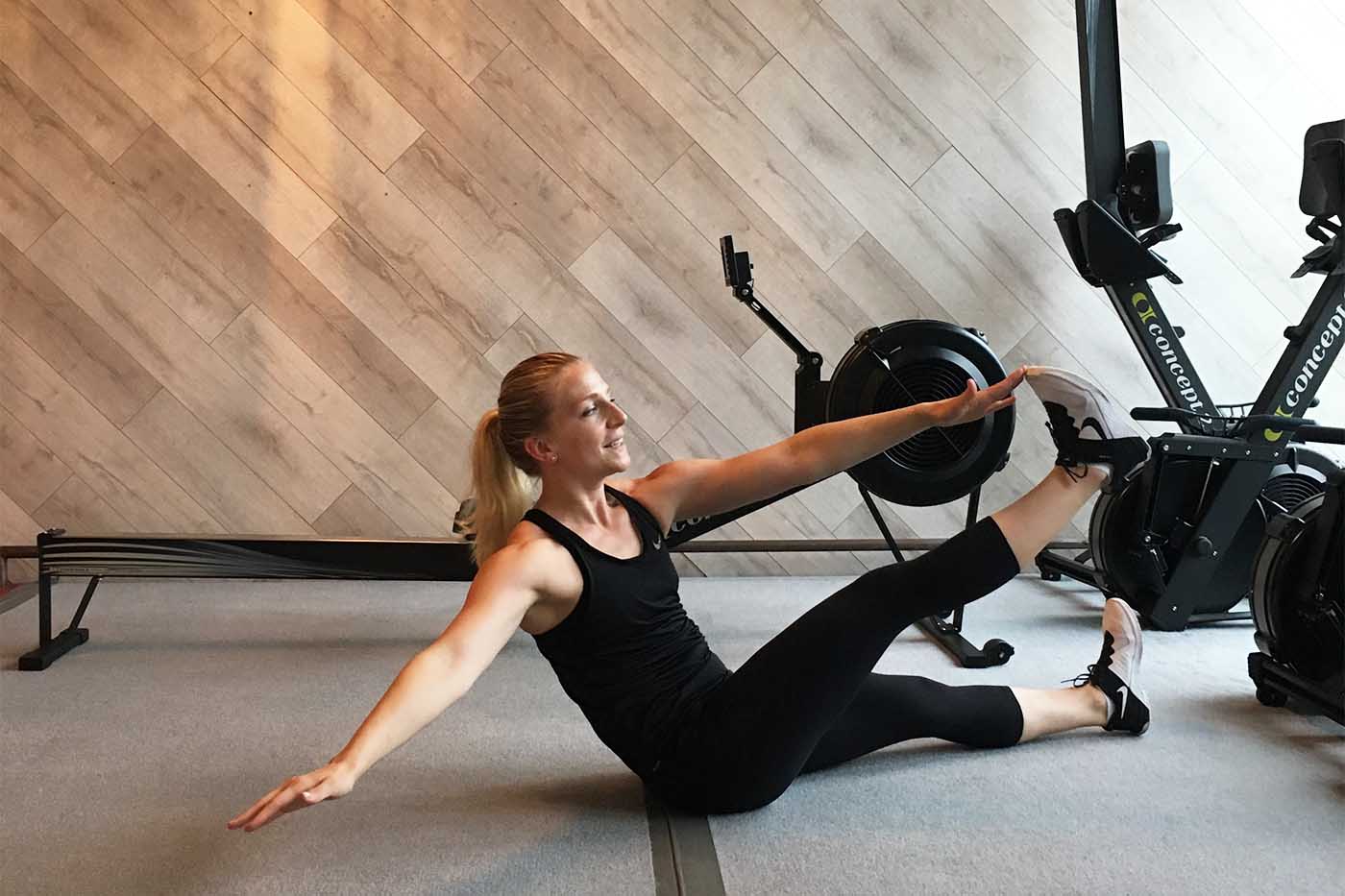 20 push-ups: With your body in a plank position, bend your elbows out to lower down. Push back up without compromising your plank form. You can always drop to your knees for these or put your hands on a bench.
20 Squats or jump squats: With your feet hip-width distance, squat down, sitting back and down so that your seat is at knee height at the bottom of your range of motion. Stand up and squeeze your glutes at the top. If you're going to make this move a jump squat, explode out of the bottom of your squat into a jump and land softly in a squat.
(Disclaimer: This workout is not intended for the treatment or prevention of disease, nor is it a replacement for seeking medical treatment or professional nutrition advice. Do not start any nutrition or physical activity program without first consulting your physician.)
Let us know!
Did this post help you get closer to achieving one of your goals?