Q&A With Olympian and Marathon Record Holder Deena Kastor
Deena Kastor is a three-time Olympian and current American record holder in the marathon and the half marathon, with times of 2:19:36 and 1:07:34, respectively. October 9, she'll return to Chicago as a former champion to support this year's Bank of America Chicago Marathon runners.
Her list of running credentials is staggering.
In 2004, she earned a bronze medal in the Olympics in Athens, Greece. The next year, Kastor won the Chicago Marathon, and her performance was featured in the documentary Spirit of the Marathon. She also won the London Marathon in 2006 and set five world masters records during the Philadelphia Rock 'n' Roll Half Marathon in 2014.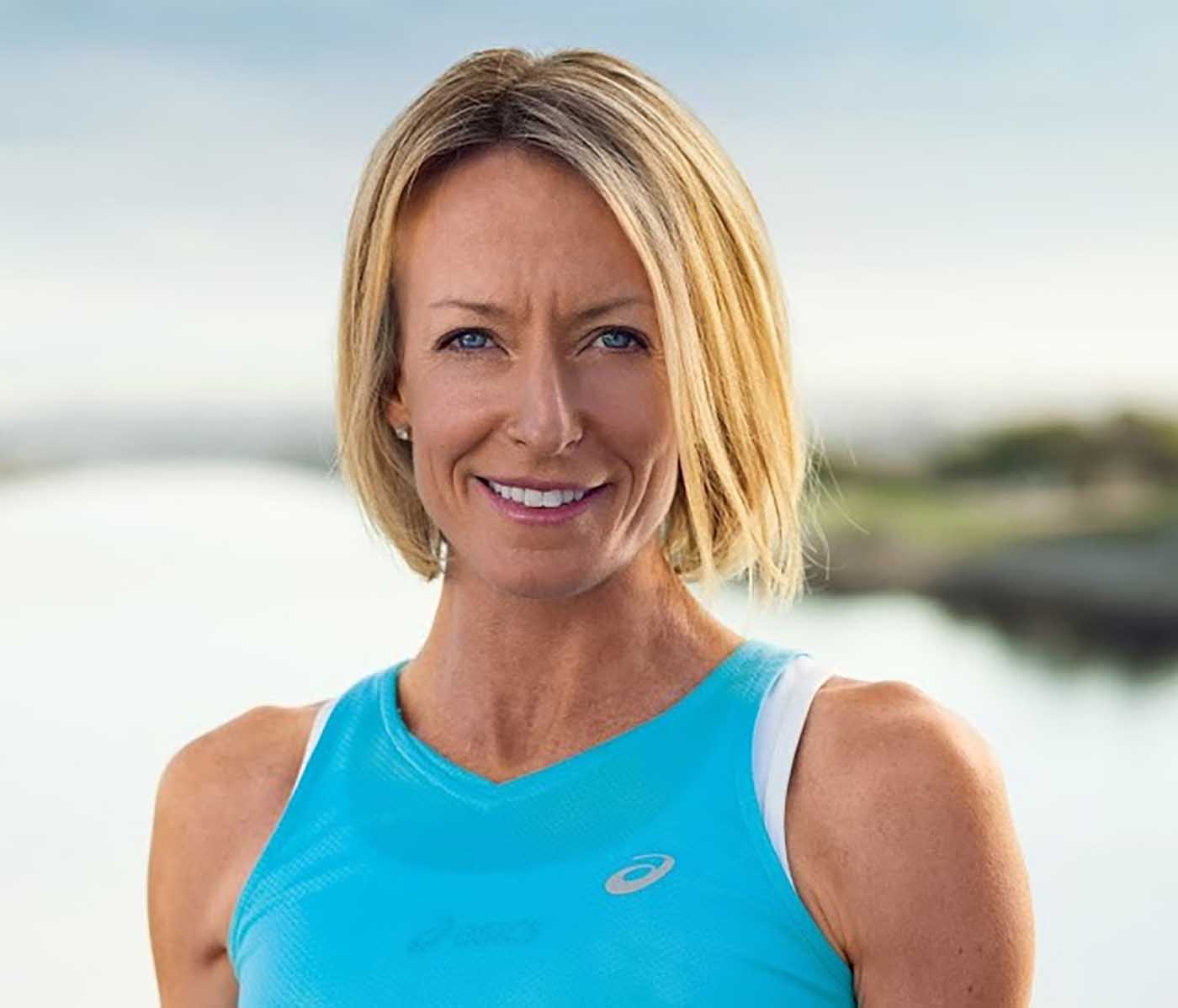 On top of her running accomplishments, Kastor stays busy as a wife, mom to her young daughter and motivational speaker for various organizations and races. She hosts the Mammoth Running Escape, a running and wellness retreat in Mammoth Lakes, California. Kastor is the executive producer of BOSTON, the marathon documentary, and enjoys painting and gourmet cooking in her free time.
In mid-September, I got the chance to meet and catch up with Kastor, one of the most positive and warm individuals I've ever met, at Goose Island Brewery.
What initially drew you to running and more specifically, running marathons?
What initially drew me to running and what initially drew me to marathons is one in the same. When I was 11 years old, I was watching the 1984 Olympics on TV. It was just background noise as we watched swimming and gymnastics, but then they announced the U.S. woman who was going to win the first ever Olympic marathon. Seeing Joan Benoit was so inspiring — I remember my family coming down from every place in the house to watch.
After failing miserably at soccer and ice-skating, I joined the local running club. It was heaven to me to be let loose on trails near the school. That was 32 years ago and I've been loving it ever since.
Although Joan's performance inspired me, at the same Olympics, Gabriela Anderson came in 37th place. She was dehydrated and finished the race running sideways with a medical team all around her. Joan glorified the sport, but Gabriela's performance let you know you need a lot of dedication to get through it.
My first long run was 18 miles to the beach and back by my parents' house. It terrified and intrigued me. I think that's what this sport offers for everybody. It's beautiful and very parallel to life — you get through these scary moments and realize you can get through more than you ever thought you could.
We have a chalkboard in our great room on which I write quotes. Right now it has a Bob Marley quote on it: "You never know how strong you are until being strong is your only choice." It's so applicable to running, motherhood, careers and life in general. When we challenge ourselves, we realize how capable we are of achieving these heights.
You're also a wife, mom and motivational speaker. How do you maintain balance in your busy life?
I think we owe it to ourselves that everything on our to-do list should fit into the bigger picture of how we want to define ourselves. There's times when I just look at my list and wonder what I am going to check off. But then I realize that I love everything that I'm doing.
When I feel overwhelmed, I come to a place of gratitude. It all comes down to perspective. In the summer, track runners go to Europe and compete on a European track circuit. When I went, I felt underfed, I struggled with communication, I felt out of my element and I got in a cycle of negativity. But then I went back to writing a gratitude list. Things that I was complaining about just an hour ago became what I was grateful for in the moment.
When we become overwhelmed with our to-do list, we should be grateful to pursue everything. It's all about being grateful and feeling privileged by what we have to do on a daily basis. Our perspective can easily turn a burden into a privilege.

You host the Mammoth Running Escape. What inspired you to create it?
This year was our second year. It was my idea a couple years ago. I love where I live and feel it has so much to offer. Mammoth Lakes has birthed more than a dozen Olympians and has a star-studded running background.
I wanted to host recreational runners and share my philosophies with them. It's a three-day event that focuses on my favorite places to run. It's all very easy running; nothing is more than 10k in distance.
We go to a national monument, a waterfall, have a riverside champagne brunch and have a party at the top of Mammoth Mountain. We have a cooking session at the Westin where I prepare snacks and take over the kitchen. We talk about the importance of refueling after runs. We also do a beer tasting and watch Spirit of the Marathon in an outdoor pavilion under the stars, and I bring marshmallows, graham crackers and chocolate so everyone can make s'mores.
I have amazing sponsors for that — Asics, Oakley, Addaday, 44 Farms, the Westin. My guests walk away with more gifts than they could ever imagine. Every single person who's done it has kept in touch with each other. I want to give them an intimate tour of my favorite place on earth.
What are you most looking forward to about this year's Chicago Marathon?
I always love coming back here. You can never predict the weather or how dramatically the race will unfold. My favorite part is the starting line and the finish line. At the starting line, there's a buzz and electricity that you can feel while you stand there. At the finish, there's the joyous influx of people crossing the finish line and crossing another marathon off their list.