Dailey Cycle Class Addition to The Dailey Method in Bucktown is a Hit
I'll preface this by saying I'm incredibly picky about my cycling classes. I like high quality bikes, I don't like to pay to rent shoes and, maybe because some of my friends teach classes, I need to connect with the instructor. I was chatting about favorite spin classes to the girls at Lululemon on Halsted recently and one of them told me I had to try the new Dailey Cycle classes at The Dailey Method Bucktown.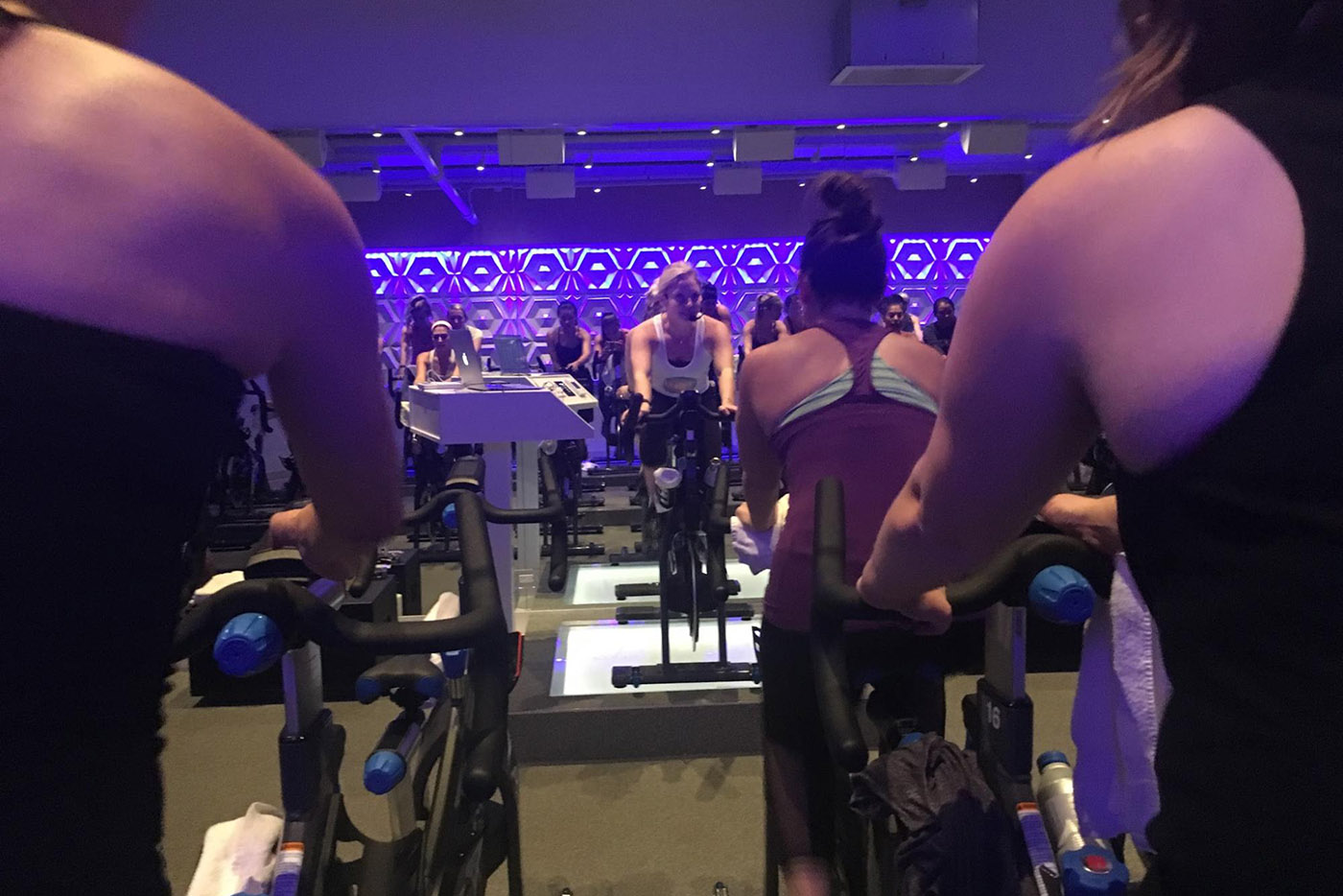 What you can expect from the studio
Hesitant but excited, I signed up for the 6 pm class on a Monday. There was a bike rack right outside (always a good sign, since running around trying to find a rack is the worst … ) and I headed up to the second floor studio. Immediately, I was struck by how clean and bright it was. The white walls looked brand new and the collection of clothes for sale in the front were so cute that I resisted even looking at it too closely.
They signed me in, handed me what looked like a brand new pair of Shimano cycling shoes (no rental fee!) and showed me to the locker room – again, spotless and bright with rows of open lockers both in and out of the room.
I got to class about 20 minutes early so that I could be introduced to the bike and my instructor. The studio looks brand new and I loved the color-changing backdrop, which helped to change the mood along with the music. The bikes are set up in a stadium-style formation – staged in three tiers with plenty of space between them – which I really appreciated.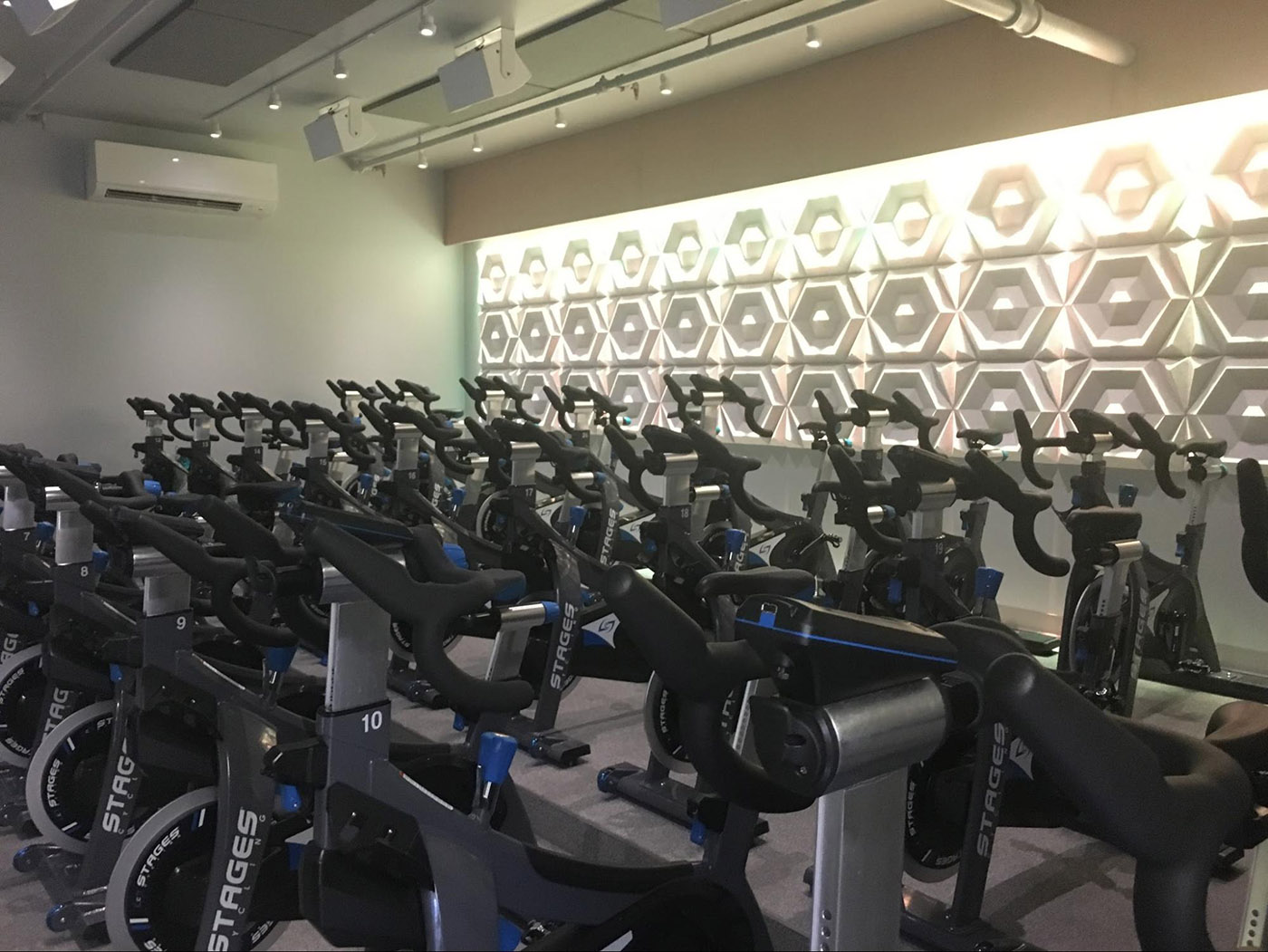 What's different about Dailey Cycle classes
My instructor, Jess, helped me set up. I immediately knew I would enjoy her class. She was super friendly, genuine and incredibly approachable. She helped me get a towel (also free!) and taught me how the bike worked. The Stages Cycling bikes are unlike any I've seen before.  I love that they have so many handlebar positions (including drop bars, which I loved in the saddle, and bullhorns which were great in third position). Uniquely, their screens have what are referred to as "Stages." Although we didn't use them in this class, some classes will use the Stages to allow you to compare metrics during different portions of the class.
I'm really competitive, so I wished that I could see how others were doing in the class in comparison to my performance, but I really liked that I could track myself and see how hard I was pushing throughout class.
Perhaps my favorite element of these bikes is the Sprintshift. In addition to being able to turn the blue knob to increase resistance, there is a silver dial with three positions – left, middle and right – which allows you to quickly add or remove a lot of tension at a time. Each position towards the right adds about two or three full turns of resistance, but incredibly quickly and efficiently. It reminded me of the "shortcut" buttons on the treadmill and allowed Jess to incorporate high intensity intervals into the workout. She'd have us pull the Sprintshift all the way to the left, turn the dial to a good resistance for sprinting, and then turn the Sprintshift to the right. We'd climb for a little bit in third position, and then drop to our seats, shift the Sprintshift to the left, and sprint. Compared to other classes I'd been to, it was truly unique and I loved it!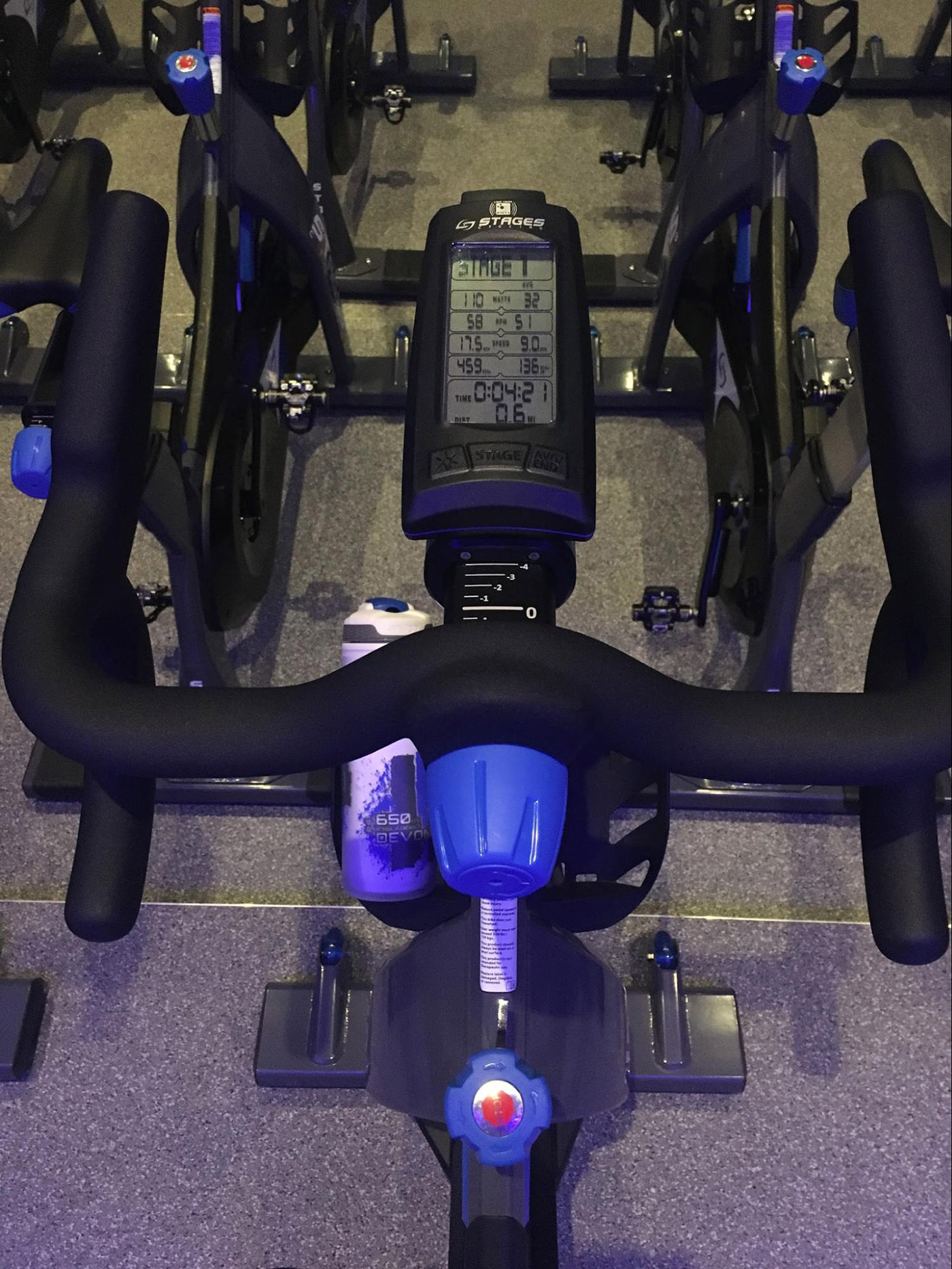 What you can expect from your 45-minute cycling class
The class itself was really well paced and fun. She had a good mix of tough climbs and heart-pounding sprints all with perfectly fitting music. Throughout class, she focused on the importance of alignment.
One of my big complaints in other spin classes has been when instructors don't focus on form and I leave with aches and pains, so this was music to my ears. I personally don't like the arm section at most spin studios (I'd rather save my bicep curls and overhead presses for a HIIT day when I can pick up heavier weights off the bike), so I was glad that they didn't have one.
Although she incorporated arm bends, it was more about keeping your core engaged and enjoying the rhythm. She never called these dips "push-ups" and even admitted they aren't doing that much for your arms, which was a level of honesty I appreciated. As anyone who rode with me for Bike MS this year knows, I love dancing on the bike for mental motivation, and at Dailey Cycle this is what tap backs and arm bends felt like.
Towards the end, Jess slowed it down for a song she referred to as "meditation." She turned the lights way down, encouraged us to close our eyes and pick our own position and pace. Then she shared some motivational phrases, which didn't feel corny and honestly, almost brought me to tears. It was a great way to dig down deep and reconnect before the last hill climb and last sprint.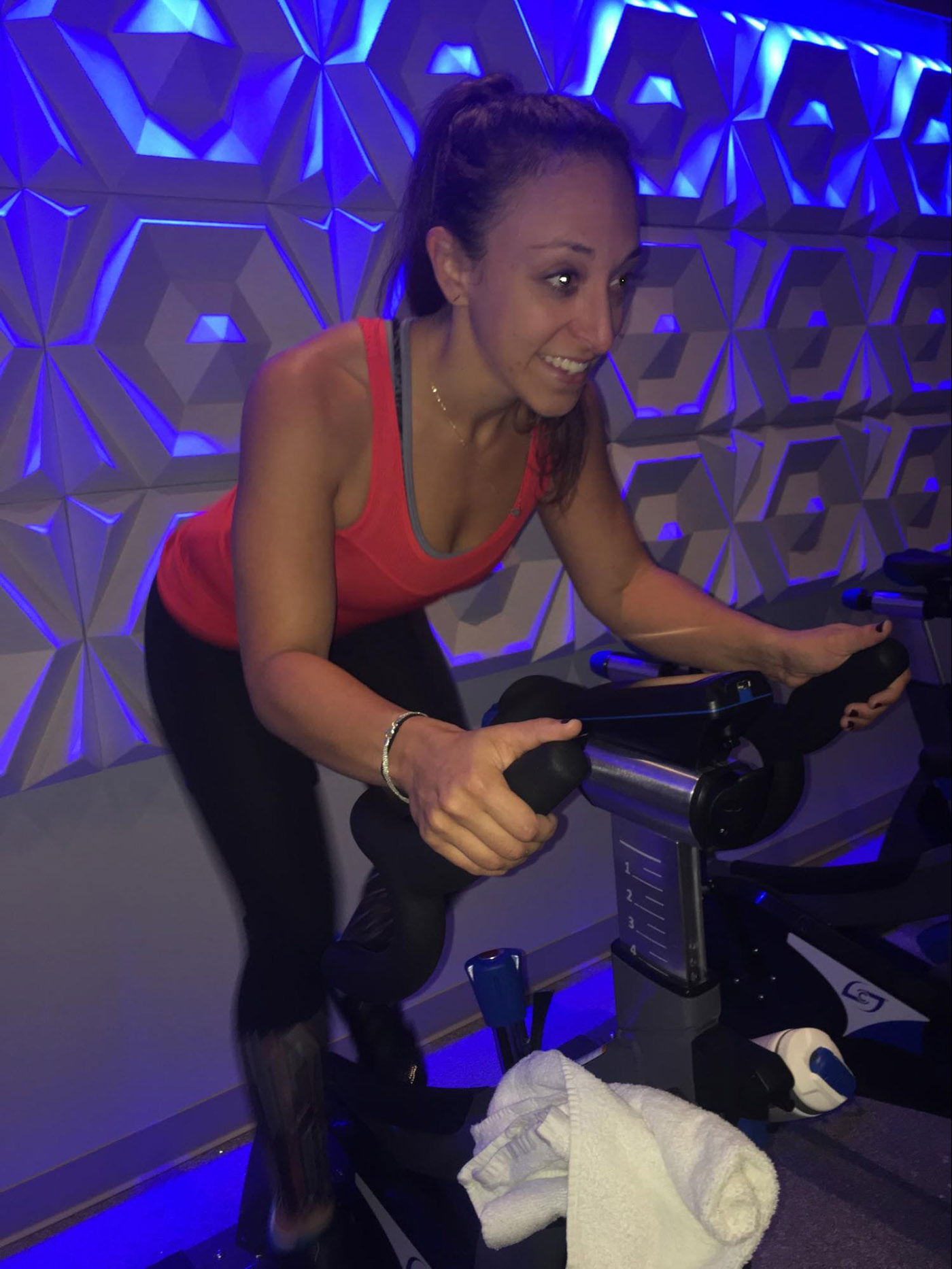 In a neighborhood with relatively few options for indoor cycling studios – Dailey Cycle is a welcome addition to the Wicker Park/Bucktown fitness scene. The Dailey Method has done a great job finding a class that's well-suited for anyone from the fitness fanatic to the newbie, while keeping their style unique and fun. I'm excited to come back!
Right now, The Dailey Method Bucktown is offering Dailey Cycle two to four times a day. You can sign up on the website. Drop-ins are $25, or you can save money by purchasing a class pack or membership package. The studio is also on ClassPass!