30-Minute Treadmill Workout Challenge
When you look at a treadmill, what do you see? A static-state torture machine? A last resort? Your bad-weather frenemy?
Allow us to reintroduce you to the treadmill. When we create workouts, we try to maximize your  your time in the gym. That's we we opt for interval workouts on treadmills rather than a steady-state run. That's not to say that a steady-state workout doesn't have a place in your fitness routine. It absolutely does, and there are benefits to both HIIT and steady-state exercise, but what we're giving you is a big bang for your buck in just 30 minutes.
I like to pepper in a little bit of both into my week – some longer, sustained runs as well as some HIIT. This is a workout that I've used when I'm short on time, but hankering for an opportunity to sweat.
These 30 minutes won't be easy. You're going to work as hard as you can every time you're running and truly earn your recovery.
Here's your treadmill workout:
You're going to run .5 miles as quickly as you can. You have 5 minutes to get to that distance and the remaining time is your rest. Here's the fun part: as soon as those five minutes have passed, you're going to complete that distance and this 5-minute timing six total times.
So if, for example, you run .5 miles in 3.5 minutes, you'll have 1.5 minutes to rest. That sounds like a long time to rest, but by the time you get to the end of this 30-minute workout, you'll need every second of rest you can get.
Remember, before you get started, warm up. Turn your treadmill on and start with a light jog and finish with some dynamic warm-up exercises off of your treadmill. This routine from Greatist .
Again thats:
Run .5 miles as fast as you can in 5 minutes or less
You must run faster than a 10-minute mile (6 MPH), but aim to run quickly 6.5- to 8-minute mile (7-9 MPH).
The time you have left in your 5 minutes is your rest.
Repeat this six times.
A few tips about running on a treadmill:
Especially when you're running quickly, you want to make sure that you have ample room between you and the front of the treadmill to drive your arms forward. Your arms should be bent at 90 degrees.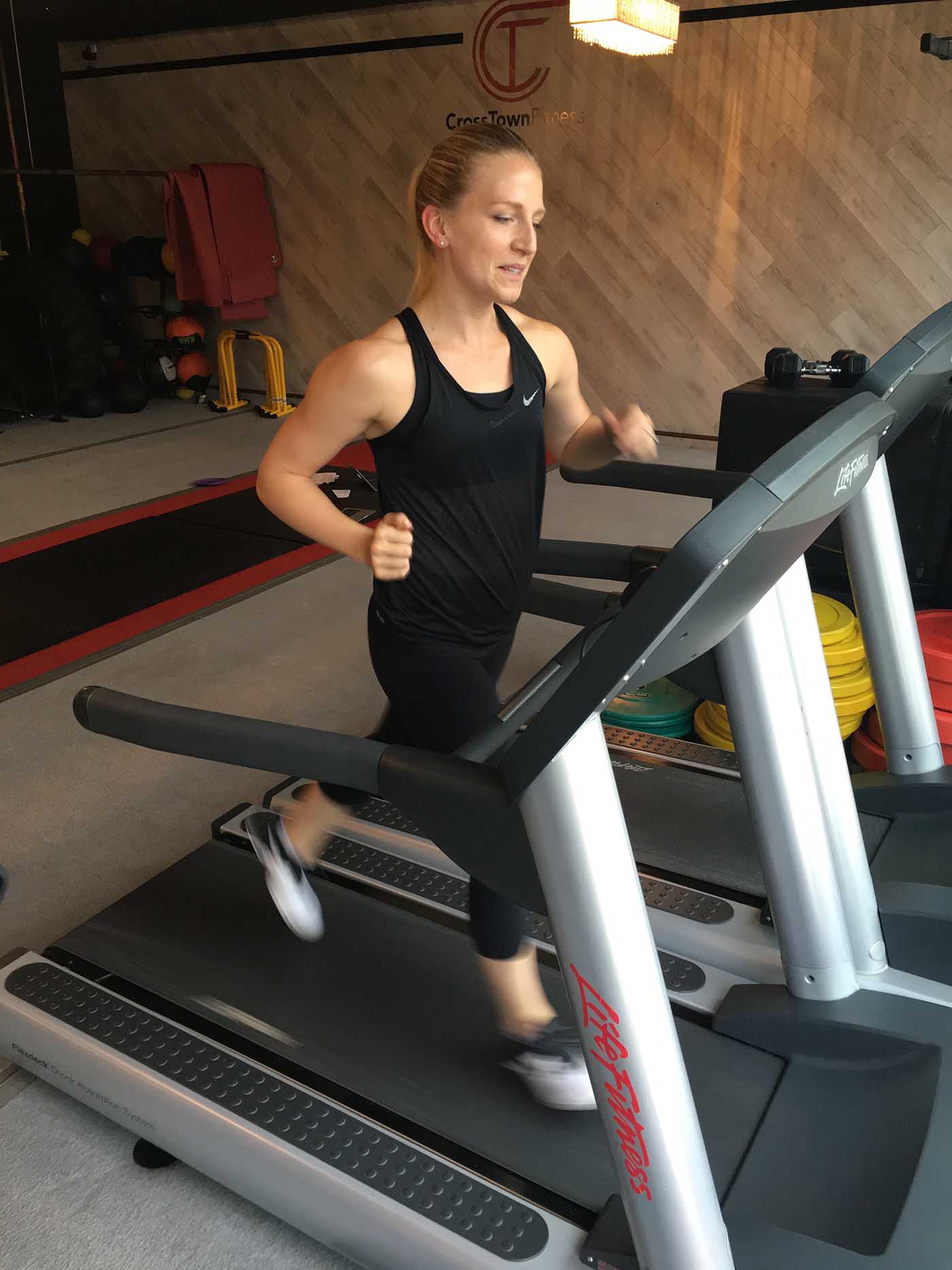 Keep a slight forward lean as you run on a treadmill. When you're running outside, you're not stacked, so you shouldn't be standing completely vertically indoors. Always remember that running is a little bit of falling forward and landing softly.
If you choose to jump on and off the treadmill, just make sure you're totally comfortable with the speed before you start moving. Also, stare intensely into the distance before you start to run.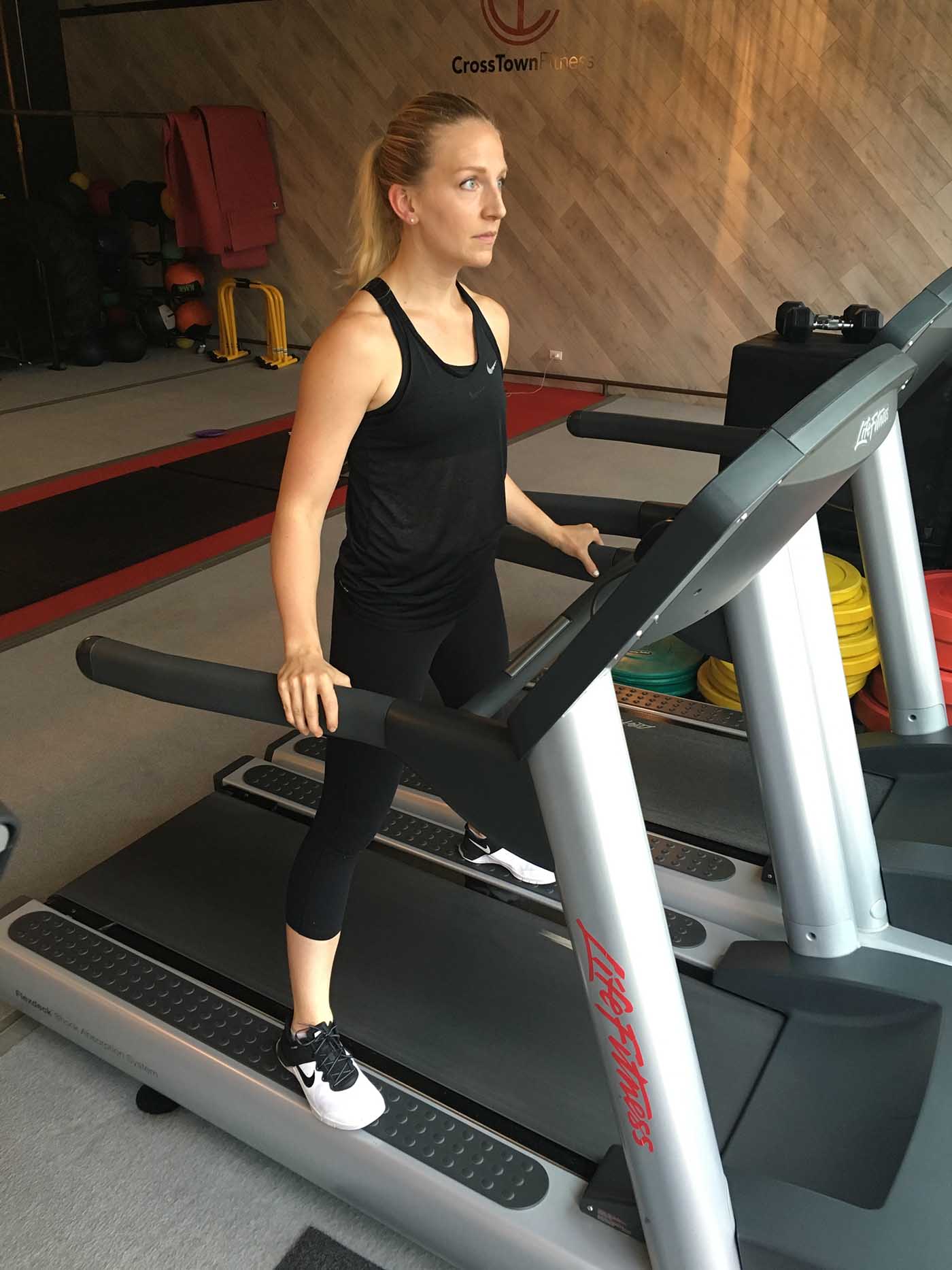 (Disclaimer: This workout is not intended for the treatment or prevention of disease, nor is it a replacement for seeking medical treatment or professional nutrition advice. Do not start any nutrition or physical activity program without first consulting your physician.)