How nuun Tablets Have Hydrated Chicago Runners This Summer
Have you noticed anything new on the Chicago Lakefront Trail this summer? If so, you're not alone — and you're not hallucinating.
For the past 15 years, Fleet Feet Sports has set up hydration stations along the Lakefront every Saturday and Sunday morning. Anyone running along the Lakefront — whether they're training for the Chicago Marathon or just out exercising for fun — is welcome to stop by for a drink at one of three stations: Belmont Harbor, North Avenue Beach and Burnham Harbor. This year, hydration is brought to you by nuun tablets.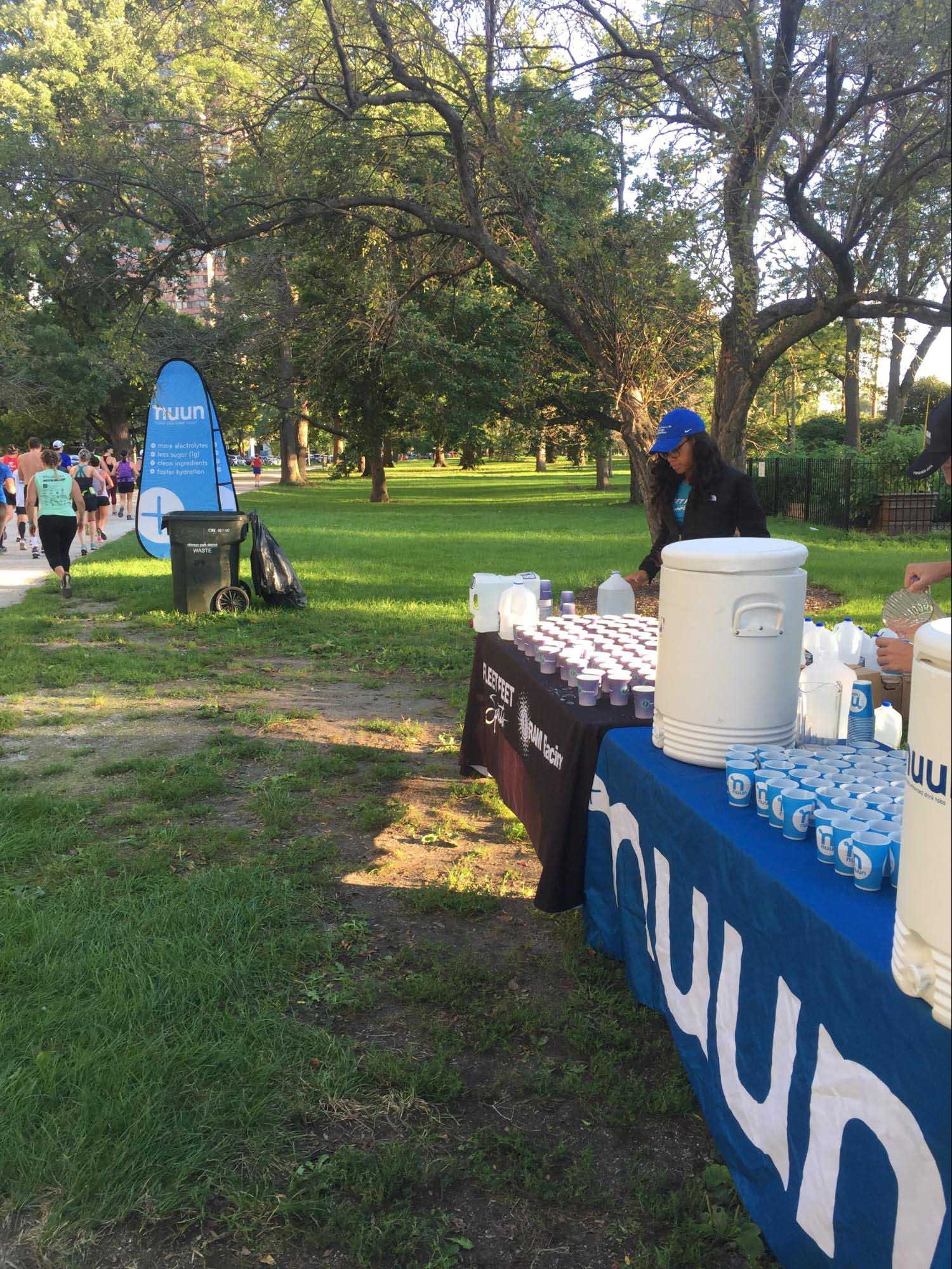 What is nuun? It's a drink tablet that's rich in electrolytes, low in sugar and made with clean ingredients.
Founded 12 years ago and based in Seattle, nuun prides itself on offering products that are rich in hydration. Not only do its gluten-free products provide exercisers with a cool, hydrating drink, they also help users reduce cramps and efficiently burn energy.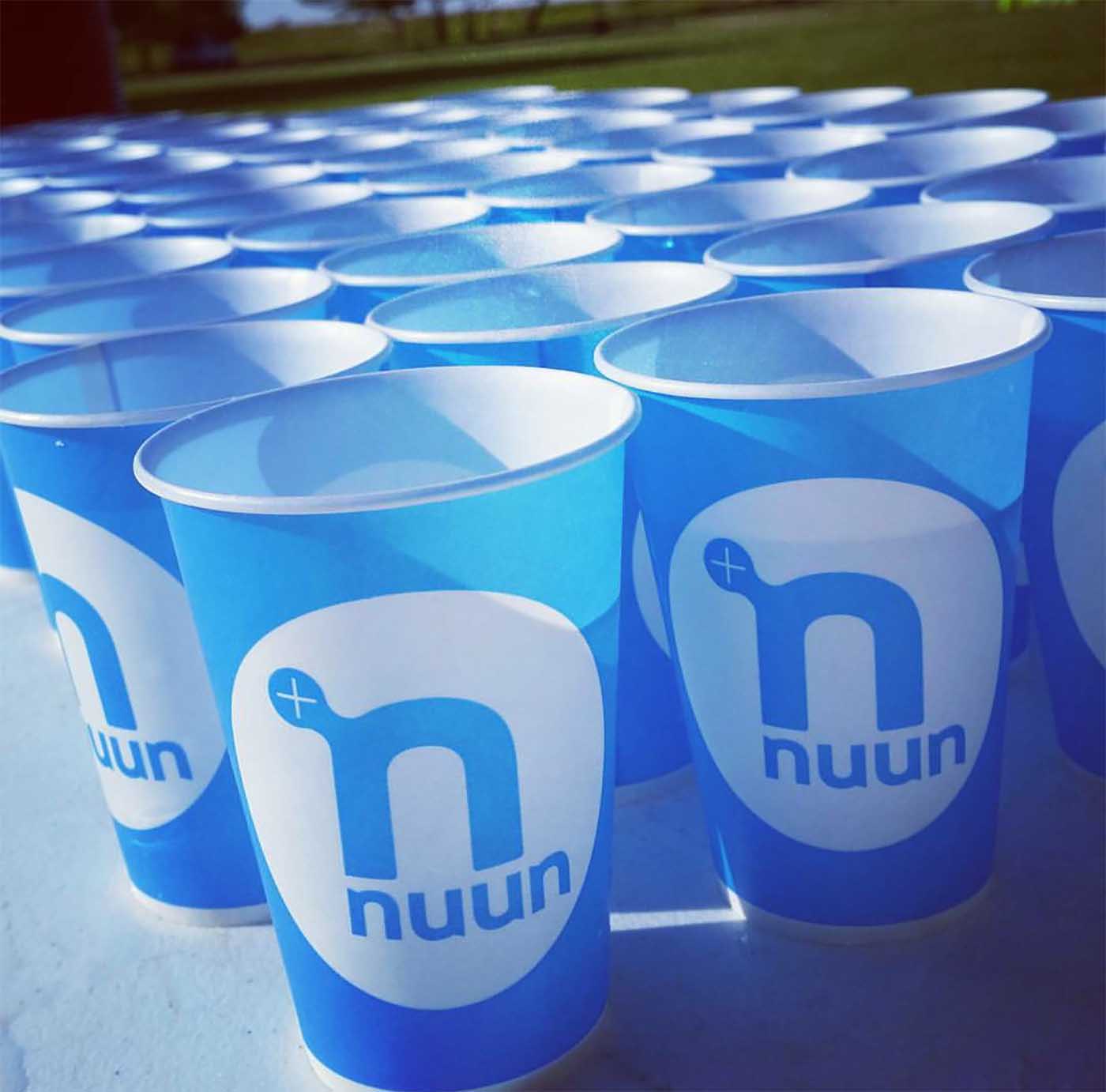 nuun tablets come in various flavors and styles. Its flagship product, nuun active, has been around the longest and focuses on four key electrolytes lost through sweat: sodium, potassium, magnesium and calcium. By drinking nuun active, athletes can separate hydration from fuel and ensure they'll consume less sugar.
nuun energy is made of the same base formula but contains about one-third cup of coffee's worth of caffeine. nuun all day, an everyday health and wellness product, is lower in electrolytes but higher in vitamins. plus for nuun is a flavorless carbohydrate tablet that's meant to be added to nuun and used when participating in endurance events that are 90 minutes or longer.
I sampled nuun active and nuun energy. The watermelon flavor of nuun active and the cherry limeade flavor of nuun energy were my personal favorites and they left me feeling refreshed after my workout.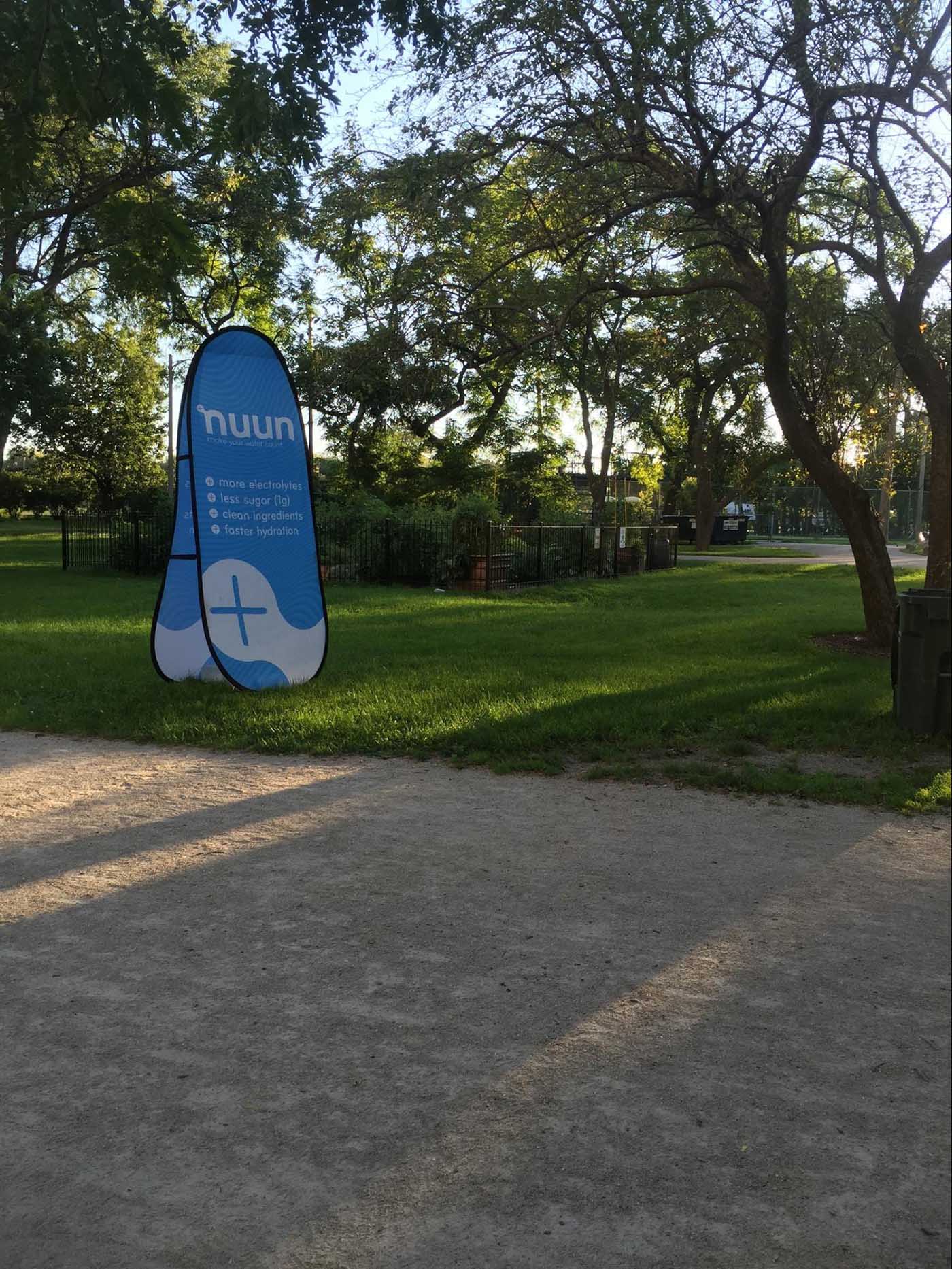 And throughout the summer, nuun usage on the Lakefront has steadily increased, meaning that Chicagoans drank more of it as they got used to it, according to Mike Sommers, nuun's national field marketing manager.
"I personally run out there and bike out there," says Sommers. "It's so nice to be able to just run up and know that there's nuun along the way for my long runs on the weekend."
Where can you find nuun tablets?
If you haven't gotten a chance to try nuun at the Lakefront stations yet, it's not too late. The stations will continue to operate until October 2. When you head down the Lakefront Trail this weekend for your run and start to feel dehydrated, stop by one of the three stations and grab a sample of nuun. Click here to learn more about where and when the stations are set up.
Not a Lakefront Trail runner but still want to try nuun tablets? No worries. You can buy it online or in stores like Whole Foods and Fresh Thyme Market.