An Inside Look at Riptensity: New Men's Health Bodyweight Workout
As ridiculous as it may sound, to be in a workout DVD has been on my bucket list for as long as I can remember. I went a little fan-girl status when I learned Men's Health Top Trainer Gideon Akande was filming Riptensity, a new at-home bodyweight workout, in Chicago earlier this year.
One of my good friends and General Manager of ENRGi Fitness, Chantelle Rateliff, was part of the training group and can be found on the DVD series itself. Once the DVD was released, I got Chantelle to do one of the workouts with me in her living room and give me the inside scoop on all things Riptensity. Needless to say, I was living vicariously through her.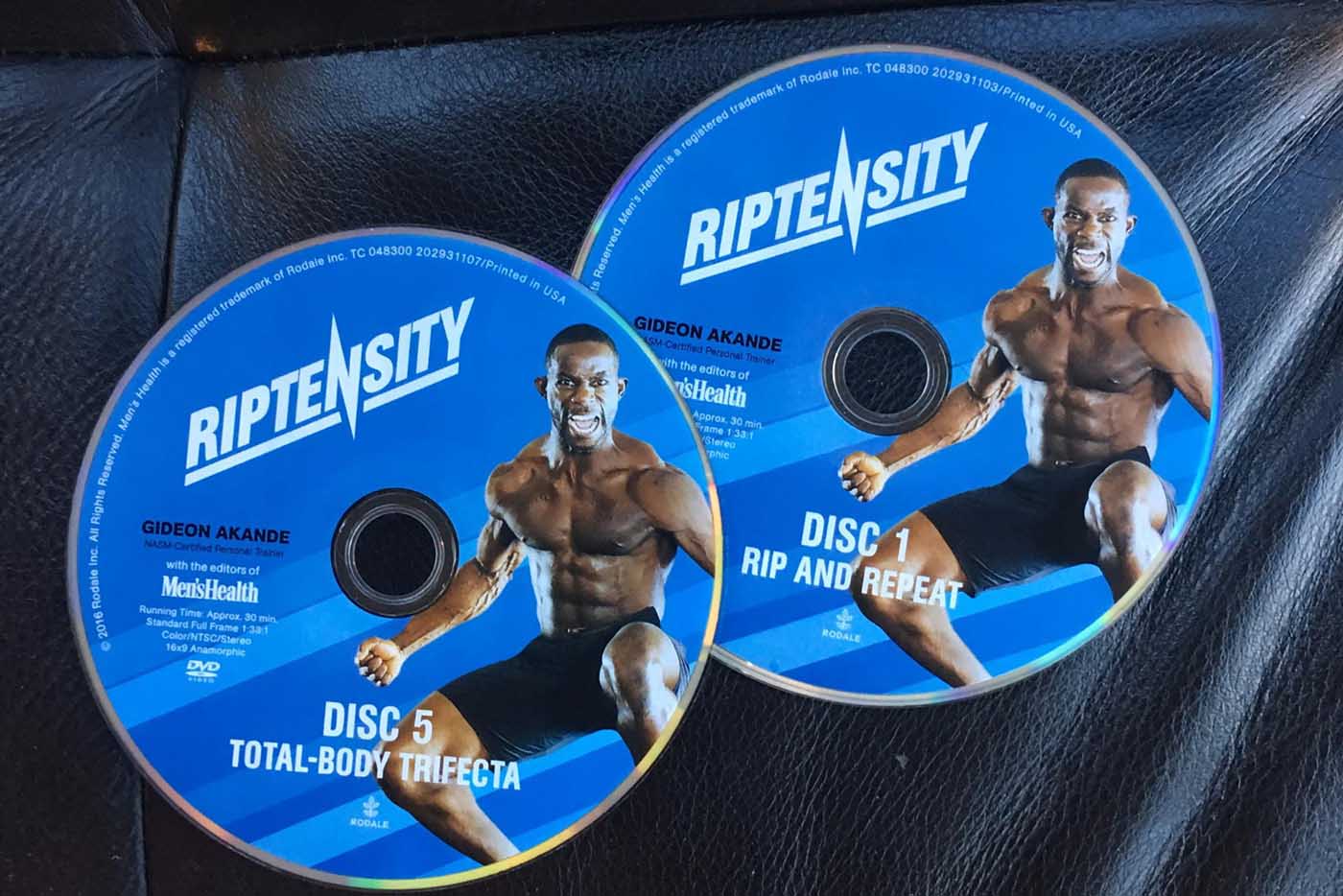 Riptensity is a six-week, bodyweight program. There are six different workouts, ranging from approximately 23 to 26 minutes. This gives you the flexibility to choose one for the day or to combine multiple for a combo-workout.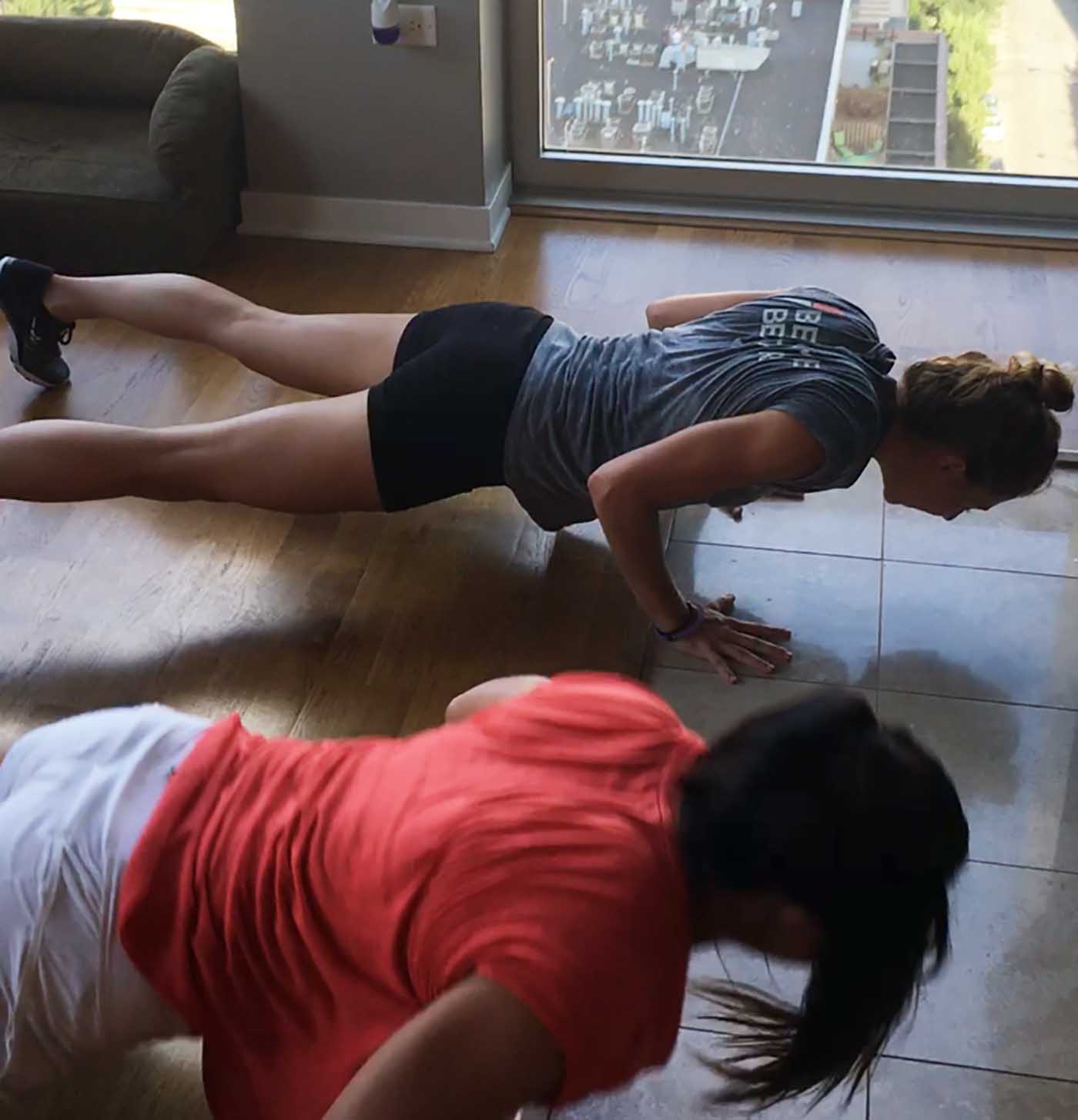 There are three levels of each exercise that make the entire program accessible for all fitness levels. But when I did the first workout in the series, at times I kept it at level one and felt like I was still getting a complete workout in.
"It's blend of strength and high intensity cardio with a lot of boxing-inspired moves based on [Gideon's] boxing background," Chantelle said.
"With this program, it recommends that you start with the first DVD and work your way through the program. From there, you can mix and match however you like," she continued.
Before we dove into the workout, though, I picked Chantelle's brain about the behind-the-scenes action.
The trial program was conducted in Chicago with a mix of local fitness enthusiasts and professionals. The group worked out five days a week for six weeks and followed a recommended nutritional program during that time. From that group, Holly Keskey-Koester and Chantelle joined Gideon to film the full series.
I was curious about how the filming process went and how exhausting it must have been. But Chantelle said that because they did the full six-week program with all the highest intensity levels of the moves, when it came time to film the workout, she was ready.
Still, they filmed one or two videos a day, as well as mixed in video promo shots and a photo shoot – all packed into three days.
And in terms of what sets Riptensity apart from other workouts – it's all about the coach.
"The energy that Gideon brings to the program is top-notch," Chantelle explained.
"He's an inspiring coach. He's easy to understand and to follow, so people don't have the opportunity to get confused and sit on the couch and say 'I can't do that'."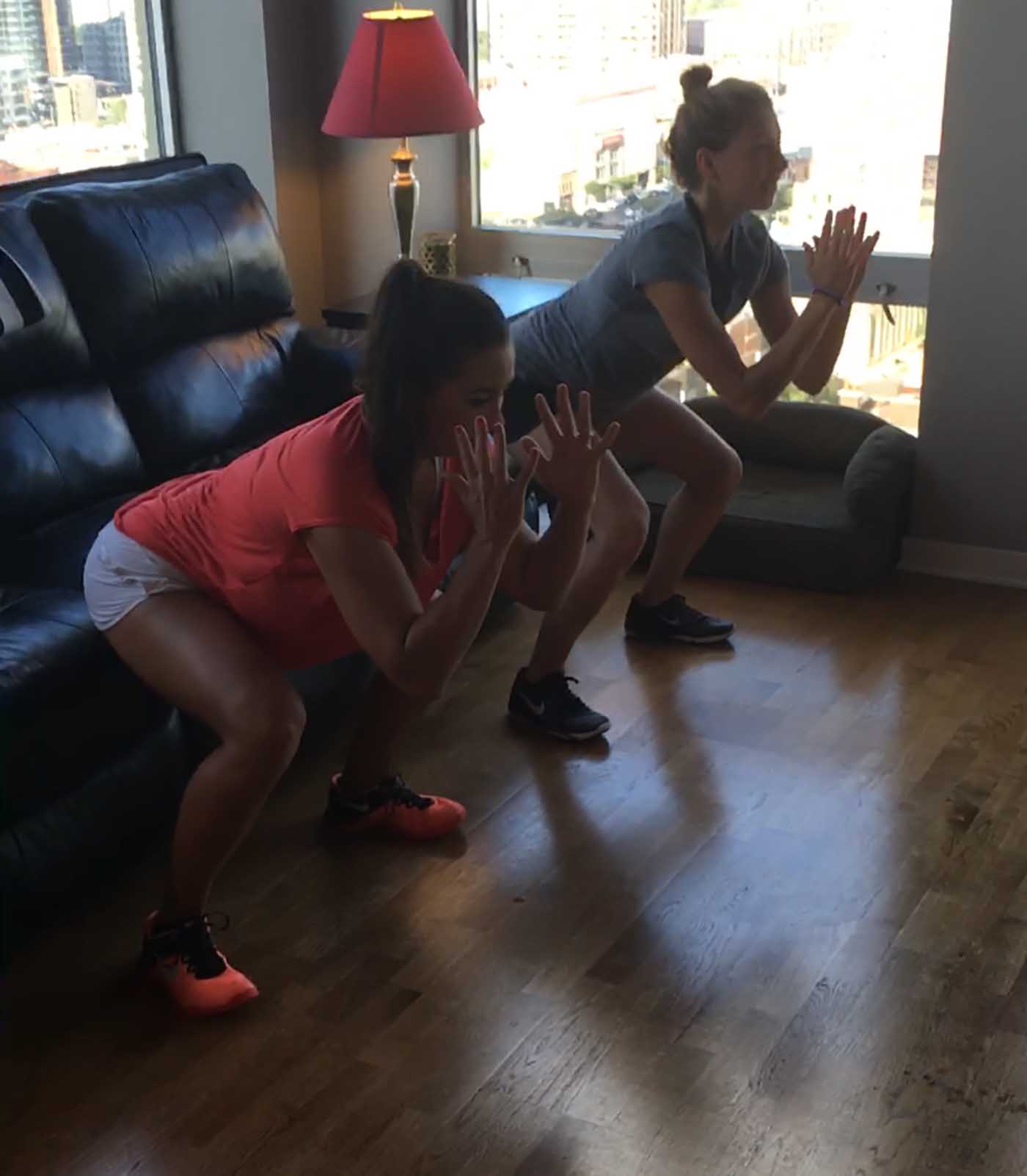 The workout I did went by quickly but I was somehow drenched in sweat by the end. The bursts of work were short, but so was the rest. Before I knew it, we had made it through four sets of increasingly complex exercises and were in the cool down of the workout.

In the past few months, I've gotten so into taking 75-minute, even 90-minute yoga classes and full hour-long conditioning and strength classes that I forgot what a super quick bodyweight blast can feel like. Hint: It's exhausting. And with little space and no weights required, it's a great option when I can't make the time for my more involved workouts.