Get To Know Iron & Oar Trainer: Val Rutka
Over at aSweatLife, we love seeing new, innovative approaches to fitness. At Iron & Oar in Lakeview, Val Rutka is pushing the boundaries of one of the hottest fitness movements, rowing, by combining it with yoga in a new format called Rowga. We sat down to chat with her about Rowga and why she thinks everyone could use a little more yoga.
(This interview has been edited and condensed.)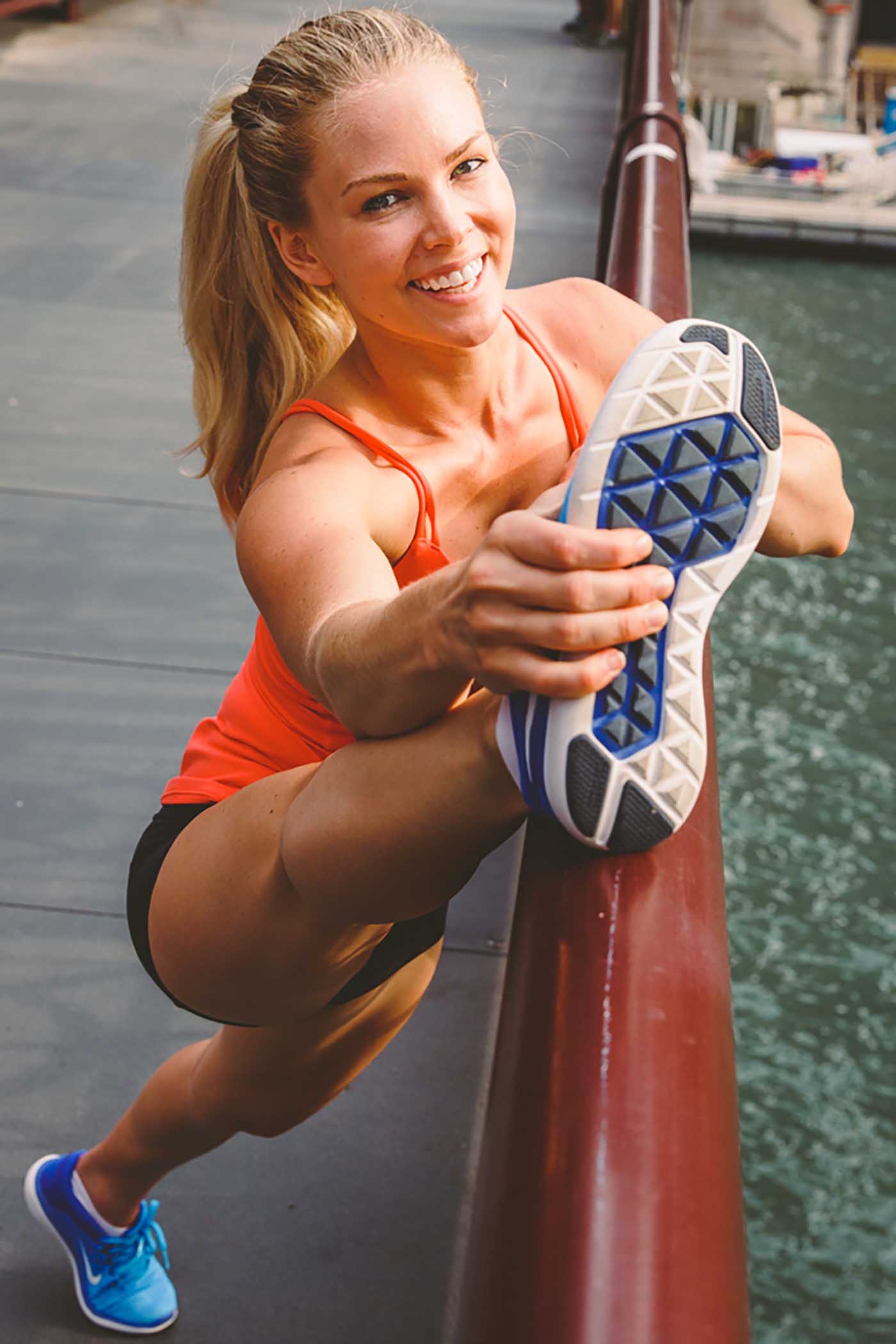 (Photo by Shannon Marie Welch)
How did your journey with yoga begin?
I started practicing yoga as a way to calm my mind. I was working in a corporate job and was experiencing a lot of anxiety. Yoga was the one thing I could come to after work to take away my problems and bring me back to life. My addiction to yoga led me to other types of fitness like circuit training and rowing.
What made you decide to teach?
When I started, I didn't know that I wanted to teach. I began teacher training as a way to deepen my own practice. I quickly realized I wanted to share my practice with friends, family and everyone. It quickly became a way of life.
What style of yoga do you like to teach?
I teach Vinyasa Flow. My classes cover all varieties. My favorites are the more challenging classes. I like to play upbeat music and challenge my clients to try arm balances and inversions, but I like to remind them it's yoga practice, not yoga perfect.
I teach crow pose first. Work on getting your first arm balance. It's exciting, but it takes a lot of time and dedication. It took me close to six months to master crow. Whenever I teach arm balances or inversions, I give thirty seconds of playtime, but then say, "let it go." You should have fun, challenge yourself, but then stop thinking about it. Let it go and come back to your breath.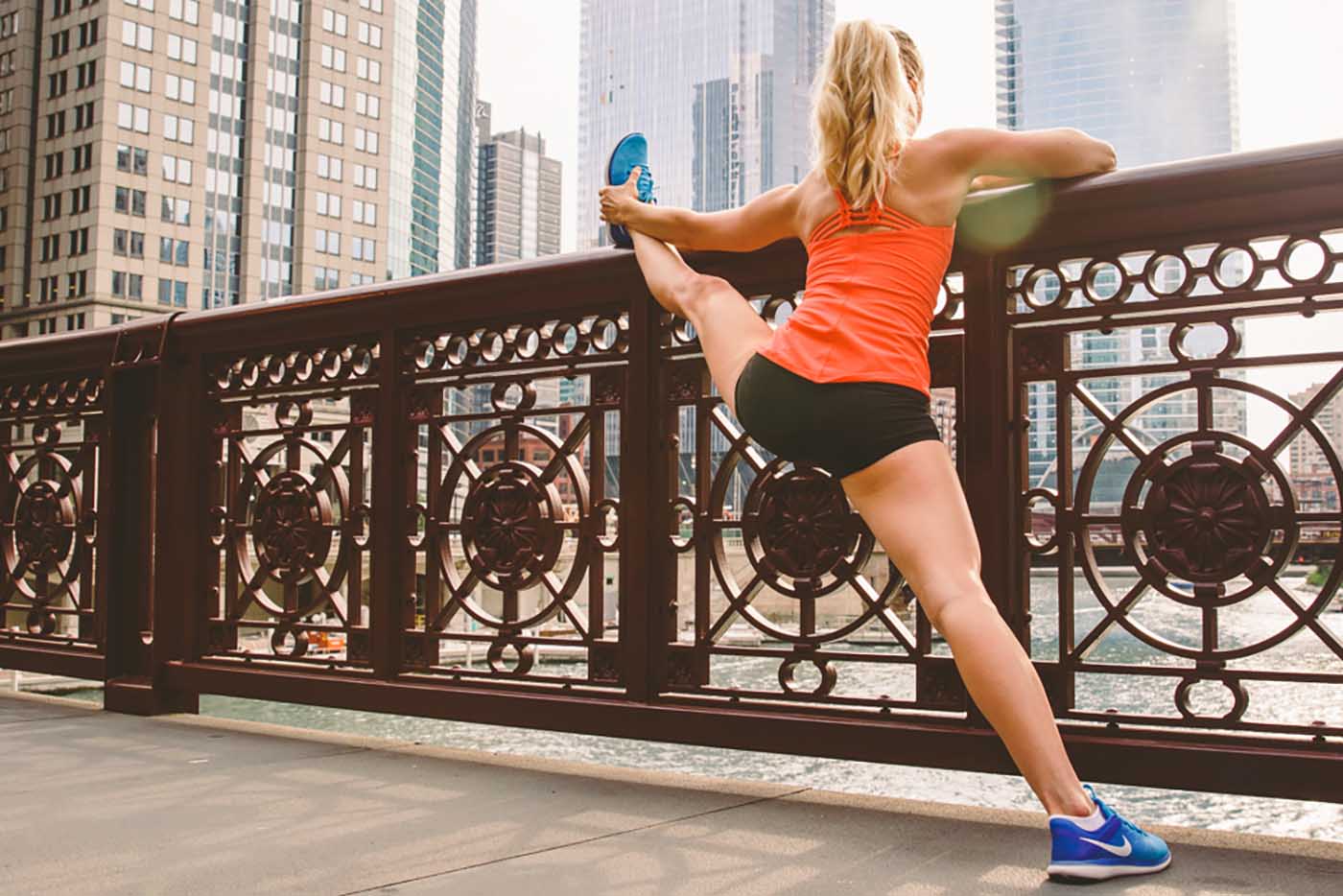 (Photo by Shannon Marie Welch)
I love that you've developed your own class based on two of your favorite forms of exercise: rowing and yoga. What are the benefits of Rowga?
What's really cool is that you get the cardio right at the beginning of class. It's an hour-long format. In the first 30 minutes, you'll do a circuit between rowing and weight-based exercises like deadlifts, bicep curls and overhead presses. After a half hour, we take a minute break, kick off our shoes and transition to yoga time. That's when we wind down and stretch.
It's a fun class because many of the clientele are people who've always wanted to try yoga but were too afraid to take a class at a yoga studio. They love rowing and see this as an opportunity to get good stretching. The class is a bit slower than some of my other yoga classes and takes more restorative poses. When we're lifting and doing cardio, our muscles need to be lengthened. Most people aren't stretching enough to get that lengthening and see results, and this class helps with that. If your form isn't perfect as you're learning to row, you may have back pain, so we do lots of bridges to stretch your back and leg muscles. Yoga is great to build core strength, which will improve posture and help with digestion. Everything is connected.
Your fiancé, Dan Hicks, is also a trainer at Iron & Oar and loves fitness. Do you like to work out together?
We row together and train together often. Because we live at the gym, a lot of our dates are not fitness dates. I really want to try acro-yoga. Occasionally, we'll go to yoga together. It's funny practicing next to Dan because you're supposed to leave your ego at the door in yoga, but we're both very competitive. If I see him take an arm balance, I feel like I have to try it.
If people want to train with you, where can they find you?
My website has tons of information on how to train with me. I teach at Iron and Oar and DHF Lakeview, where you can find my Rowga and advanced yoga classes. I also teach at Logan Square Fitness and will soon be joining the team at River North Gym. You can also find me on Instagram @yogawithval.