CitySTRONG Tour Stops in Chicago to Turn the City into a Fitness Playground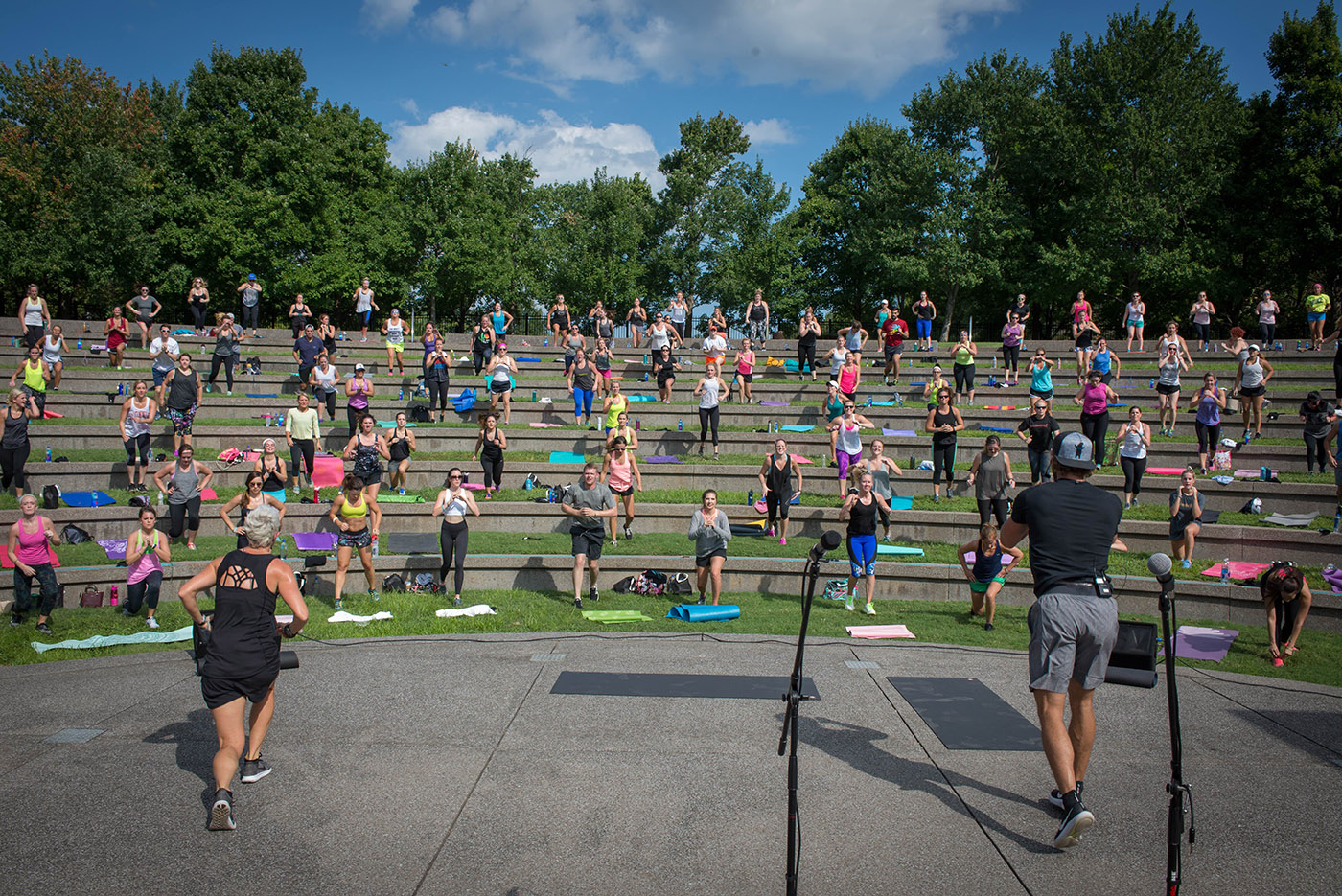 At aSweatLife, we're no strangers to working out in unique and cool places around the city and when we're on-the-road. We had the chance to ask Erin Oprea, celebrity trainer who will be in Chicago this weekend for CitySTRONG, for a few tips about staying fit no matter where you are.
CitySTRONG is a fun, innovative group workout put together by Erin Oprea, trainer to celebrities and regular busy people, and Shawn Booth, winner of The Bachelorette season 11. Erin is also a Marine who has served two tours in Iraq, so it was especially impactful that the event benefits other vets. A portion of CitySTRONG's proceeds benefits CreatiVets, a Chicago-based nonprofit helping military veterans express themselves through the arts.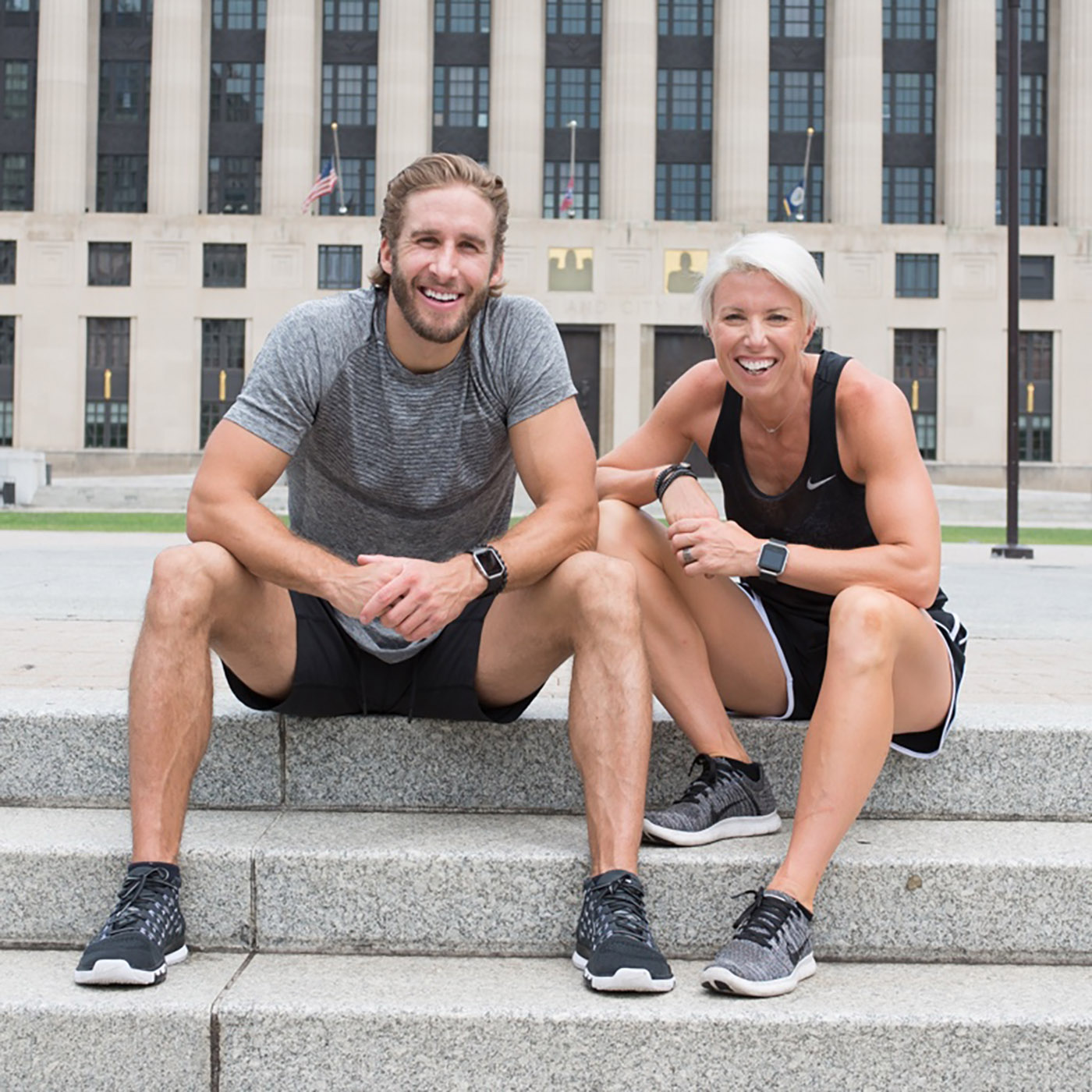 Celebrity trainers have to work with their clients under non-traditional circumstances to accommodate their hectic schedules and specific needs. CitySTRONG's bodyweight workout format introduces some of that non-traditional workout mentality to various cities each month by putting together a creative bodyweight workout in a new space. Perhaps we'll get to see some of those Carrie Underwood-approved moves at the workout on Saturday.
The CitySTRONG tour debuted last month in Nashville. Chicago is the second stop and will continue to be hosted by Erin Oprea and Shawn Booth and DJ-ed by Kaitlyn Bristowe (ABC's Bachelorette from season 11).
The workout this weekend will be on the rooftop of 31st Street Harbor. It's currently sold out, but if you'd like to pull a Bridesmaids move and see how far you can get following along these trainers' moves from a far, let us know how it goes.
Can't make it, but want to get Oprea's tips for living better? We asked her some of our burning questions. 
aSweatLife: What's one thing you tell your clients when they're traveling to stay on track?
Erin Oprea: Pack your lunch! You never eat as healthy as when you're at home. Take along the calorie savers like dressings, salad toppers and plenty of healthy snacks.
aSL: When a client comes to you with a big goal to lose baby weight for a certain date, how do you keep them on track?
EO: Easy, I show up and make them move. That is the beauty of having a personal trainer but even cheaper is an encouraging friend. Stay consistent however you can.
aSL: What's one thing readers can do right now to improve their health that they're probably not doing?
EO: Drink more water, move more (immediately) and cut as many processed foods out of your diet as possible.
aSL: Clients love you – What do you do to keep them coming back without getting bored with their routines?
EO: Whether I've been with a client for one year or two years there has never been a workout they've repeated. I keep changing things up to keep boredom at bay. I have a passion for my work and it shows!
aSL: We have serious leg-envy when it comes to Carrie Underwood – what's her leg workout?
EO: That's a loaded question because my workouts are always different! Keep it fresh and keep mixing up your routine. Sure, I do a lot of lunges but we certainly don't do walking lunges every time we meet up. Go heavy some days, use jumping maneuvers others. It's all about changing it up, challenging yourself and having fun!
Let us know!
Did this post help you get closer to achieving one of your goals?