Never Miss a Monday: #CarpeMonday
At aSweatLife HQ, we believe in starting our weeks off with a vengeance. So we instituted what we like to call #CarpeMonday: That's when we grab a friend, gym-buddy or partner-in-crime and get into the gym for a morning workout.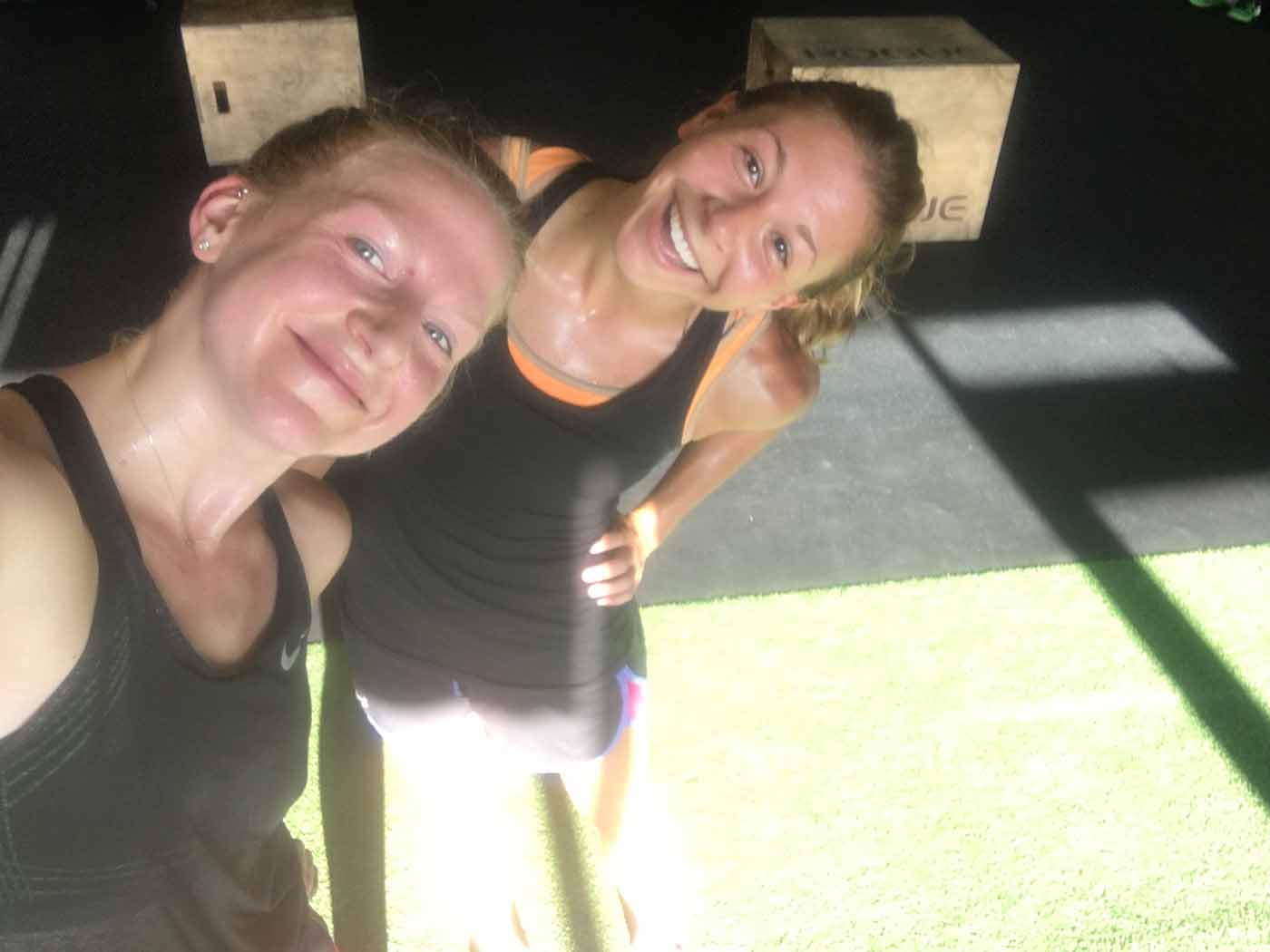 Why? Happiness expert, Gretchen Rubin suggests that a Monday workout sets the tone for your week, and found in her research that exercise is key to happiness. Sweaty Monday = happy week. That's something that we can get behind.
But here are also some success habits at play here.
Success habit one: Use your self-control while you have it.
if you start your day off with a daunting task, for many that means a workout, you're more likely to actually get it done based on the principle of limited self control. We have a bank of will-power for the day and when it's gone, it's gone. That's why eating an entire bag of Doritos is a lot more palatable at the end of the day when your brain's like, "I can't even."
Success habit two: have a clear morning routine. 
Our friends at Live Better Co. talked to us about defining your morning routine to make that series of habits become the healthy start to your day, defining how the rest of your day will go. There are piles of anecdotal evidence to back this up. If you look at a CEO of a company or an entrepreneur that you admire, chances are that they start their day early, they have a routine and they exercise before breakfast.
Even if you're not a morning person yet you can become one and even if you haven't set a clear routine yet, there's no better day to start than Monday.
Here's how you can join us: Grab a friend, get in a workout and make your Monday great.
We want to see your Monday morning sweat-sessions. Snap a post-workout photo, tag @aSweatLife and use #CarpeMonday. You sure will make our Monday (and we just might make yours).