Summer Fridays: Flowing with Studio Three at Joy District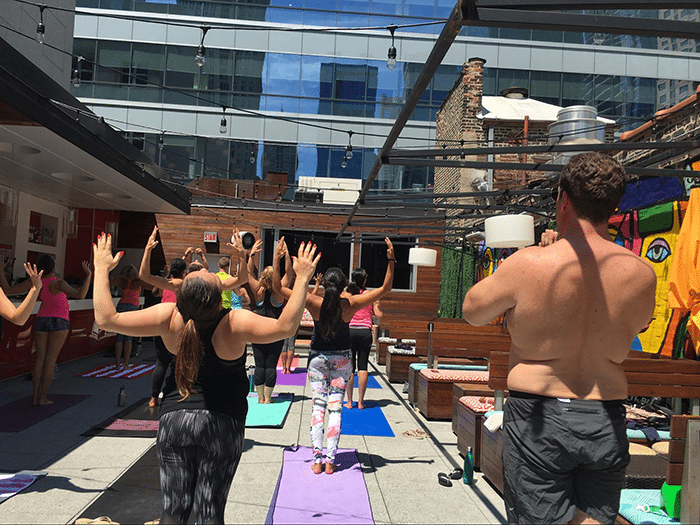 We all know that I love yoga in unconventional spaces. When I heard Studio Three was hosting a Friday Flow on the rooftop of Joy District, I jumped for joy (pun intended).
If you haven't been yet, Joy District is a gorgeous, renovated multi-floor space in River North, right next to Hubbard Inn. The rooftop is spectacular with beautiful bright paintings and a garden-feel from the natural wood furniture and plant-covered walls. The views of River North are pretty outstanding as well!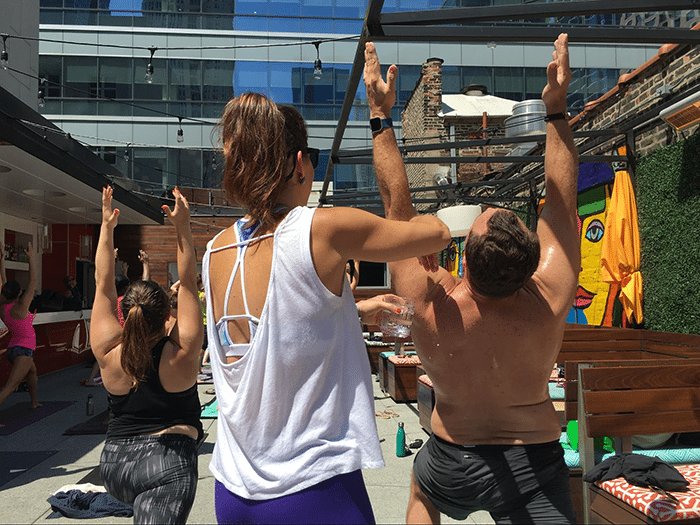 Katy Kelnhofer led the class and she was an absolute bundle of joy (I can't stop myself). Her calm demeanor, constant smile and gentle but challenging flow were a perfect way to start the weekend.
The sun was beating down, so Katy wandered around with a glass of water, sprinkling it on each of us for a little bit of refreshment. It was like gentle raindrops on a hot summer day and felt so great. Studio Three also brought a DJ which meant the jams were pumping all afternoon.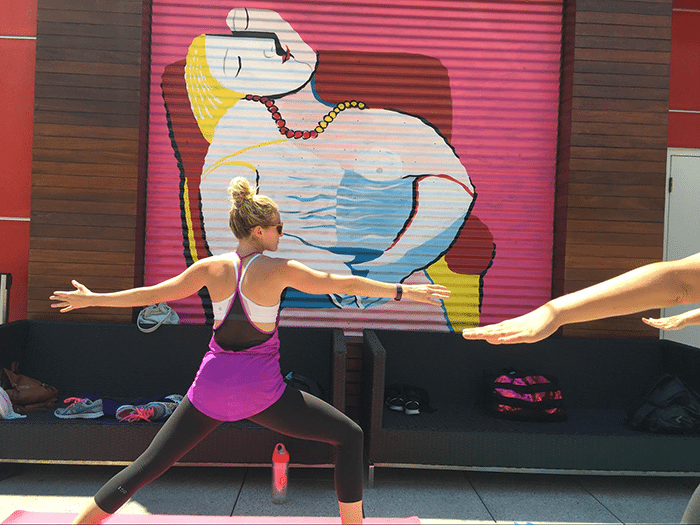 To top off this awesome afternoon activity, everyone was super friendly. I love a class where you can meet new friends! Many of the participants were Studio Three members taking advantage of Summer Friday policies (#jealous), but a few were ready to head back to work after class like me.
It was the perfect excuse to get outside, stretch a little bit, and work on our tans on a Friday afternoon! For those who could stick around, Joy District offered 10 percent off your bill for their happy hour from 3 to 6 pm, which means – as Katy pointed out – you could finish your detox with a little re-tox. And in the summertime, isn't that what we all really need?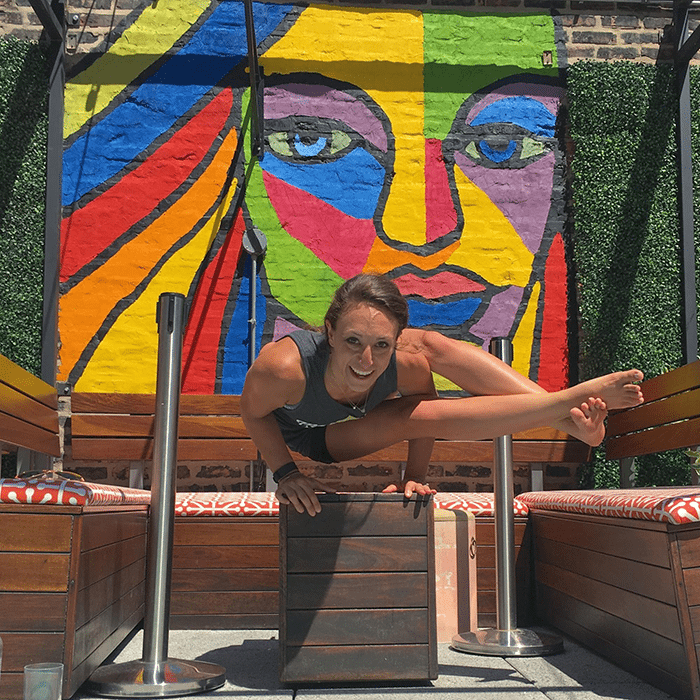 Ready to start your weekend with some sweat and sunshine? Head over to Studio Three's website and sign up! But hurry, because space is limited.