Dealing With Polycystic Ovarian Syndrome? Restore Your Sense of Power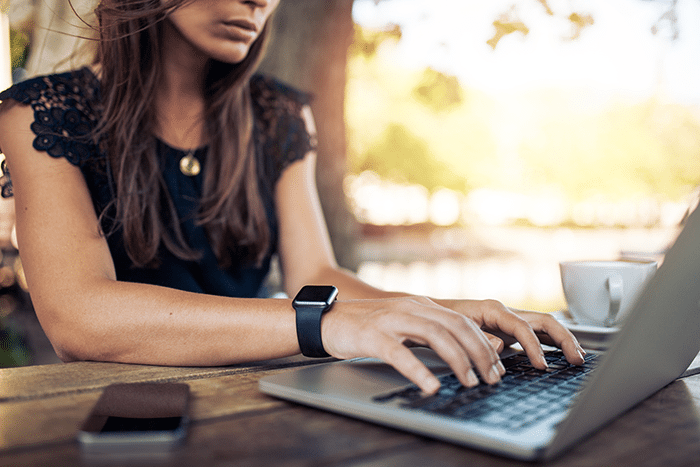 About a year and a half ago, I was furiously scrolling through websites about Polycystic Ovarian Syndrome. I was fighting back panic as male pattern baldness, weight gain, infertility, acne, and depression burned into my retinas from the pages in front of me. During a chat with that oft mentioned bestie, the OBGYN, where we had spoken a bit about my non-existent period and my frustration with skin problems, namely tons of tiny bumps along my jawline, she had suggested that I see my OBGYN in Quito and get tested for PCOS. She also strongly encouraged me not to Google it first. Clearly I did not heed her advice.
A trip to the doctor did confirm that I had PCOS, the string of pearl cysts on my ovaries being a determining factor in that diagnosis. My doctor here in Quito spoke with me little about how to treat the condition beyond prescribing a cocktail of drugs. Even though doctors do not fully understand many aspects of the syndrome, conversations with my aunt schooled in Chinese Medicine, my best friend and additional research have led me to better understand PCOS. While we could discuss this topic for posts to come, today we focus on the effect that diet and exercise can have on women with PCOS.
Jean Hailes, a leader in women's health care in Australia, explains that a healthy diet and regular exercise are important for women with PCOS in order to reduce insulin resistance, improve other hormonal problems, improve menstrual cycles, improve fertility and prevent more long term complications like type 2 diabetes.
When I found out that I had PCOS, my aunt, hereafter formally Christy Koehler, L.Ac, and best friend, Jennifer M. Klos, D.O., both suggested that I go gluten- and dairy-free. As PCOS is related to inflammation in the body, Christy and Dr. Klos felt that abstaining from dairy and gluten, two inflammatory food groups, would improve the appearance of my skin and reduce my other symptoms. Christy also explained that the cysts on my ovaries were an indication that the dampness in dairy was having adverse effects on my reproductive parts.
Amy Medling, a health coach and owner of the blog PCOSDiva, also supports a gluten-free and unprocessed foods free diet for women with PCOS. Her blog boasts many articles and podcasts on how nutrition affects PCOS. Further, Jean Hailes explains that eating at regular intervals, beginning with breakfast, is ideal. As many women with PCOS face insulin resistance, foods with a lower Glycaemic Index are an important part of your daily diet, and a moderate intake of protein is suggested. As you work to figure out the approach to food that works best for you, an elimination diet may be a good starting point. Dr. Klos put me on one from the Institute for Functional Medicine. An elimination diet cleans out the gut and restores the balance of hormones, which is the cornerstone to good health, and to helping alleviate some of the symptoms of PCOS.
In addition to a healthy diet, according to Jean Hailes, regular exercise will help to reduce androgens, improve insulin resistance, regulate your menstrual cycle, induce ovulation and improve fertility. While any type of exercise will help to improve symptoms of PCOS, Jean Hailes recommends at least 20 minutes each day with high intensity exercise several days a week. For great high intensity interval workouts, my current obsession is Fitness Blender. Jeana's latest no equipment workouts also regularly kick my butt.
From time to time I still come across an article on PCOS that brings on a bit of anxiety … Will the skin issues flare up again? … Will I be able to conceive someday? … Will I face heart disease? … In general, though, my discussions with Koehler and Klos have led me to feel that I am largely in charge of the degree to which PCOS affects me. And that is the truth of it, ladies. You are largely in control.
Our bodies are our gardens – our wills are our gardeners.  ~William Shakespeare
Let us know!
Did this post help you get closer to achieving one of your goals?