Johnson & Johnson 7 Minute Wellness App for Expecting and New Moms
The Johnson and Johnson Human Performance Institute has been studying humans and how their bodies work since 1991. The institute created programs to get in an effective workout in just 7 minutes, it creates solutions for corporations that are attempting to keep their employees' energy levels up and now it's offering a solution for expecting and new moms.
Johnson & Johnson 7 Minute Wellness for Expecting and New Moms, available on the App Store and Google Play, is a simple, free, science-based wellness app designed to help expecting and new moms care for body, mind and baby.
Jenn Lea, Director of Client Training at the Human Performance Institute, explained the difference between the app focused on mothers and the original 7 Minute Workout App. 
"The app itself follows the same design principles [as the 7 Minute Workout App]," Lea said. "It's science-based, accessible and any pregnant woman can use it any place an time."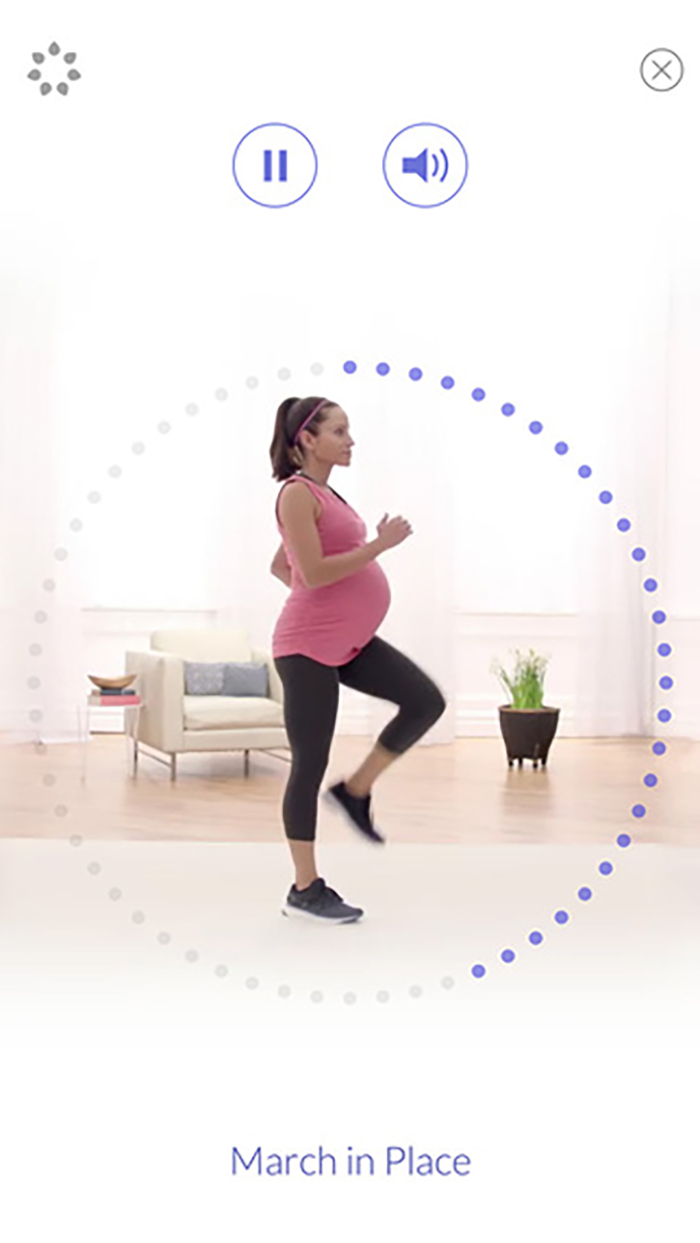 The science-based programs Lea reference were created by Chris Jordan who is also of the Human Performance Institute. Jordan told aSweatLife more about the principle on which this program is based.
"After years of working with busy professionals who didn't have enough time to fit a workout into their schedules, Chris Jordan of the Human Performance Institute created workouts that took the intensity up, cut the time in half and required only body weight to execute."
The version of the app for moms factors in their needs at various phases during and after pregnancy.
Based on week of pregnancy and recommendations from the American Congress of Obstetricians and Gynecologists, The 7 Minute Wellness for Expecting and New Moms App creates programs that are unique to each mom, using exercises appropriate to the changes a woman's body goes through during and after pregnancy.
"The first week [post-baby], mom really shouldn't do much exercise. We focus on moving and breathing for that time. After six weeks, she can do a lot more," Lea said. 
The exercise feature of the app is important, but there's more to it than physical fitness. When Lea started talking about the elements of energy that a mother must exert and renew, the tempo of the conversation picked up.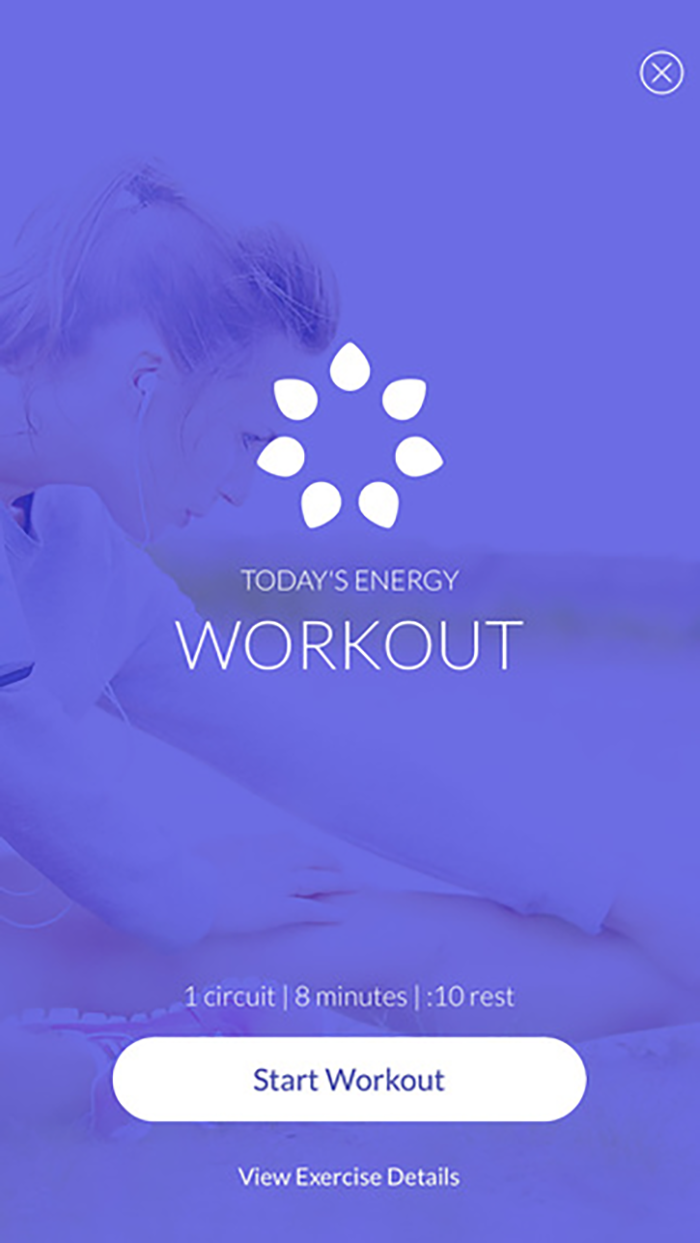 "There are four dimensions [of energy]. What are you outputting and how are you renewing energy for yourself? Are you being consciously aware of being mindful and in the moment? Are your connecting and doing the things in your life that are important," Lea asked. "When you have that connection between the things that matter and your energy output, you center your energy around who and what matters – your purpose – which is a big."
She described four types of energy that all people need to be aware of as we renew and drain them:
Physical energy: quantity of energy.
Emotional energy: quality of energy – how are you showing up? Are you letting your negative emotions drive you.
Mental energy: this is really centered on our internal voice. There's a significantly higher amount of women who have a critical voice of themselves – that critical voice – how do you retain that voice to be more serving and helpful.
Spiritual energy: This is our values and what's most important in life.
"As women, we tend to have more energy output, we don't have as much energy renewal," Lea described. "It's easy to see where women were struggling – they just don't invest in self care." Lea said.
But the team at Johnson and Johnson see energy as mom's main area of opportunity – helping her have the energy that she needs for pregnancy and post-baby.
Expecting a child? Download the app and try for yourself!