Studio Three: Tips to Endure Three Workouts Back-to-Back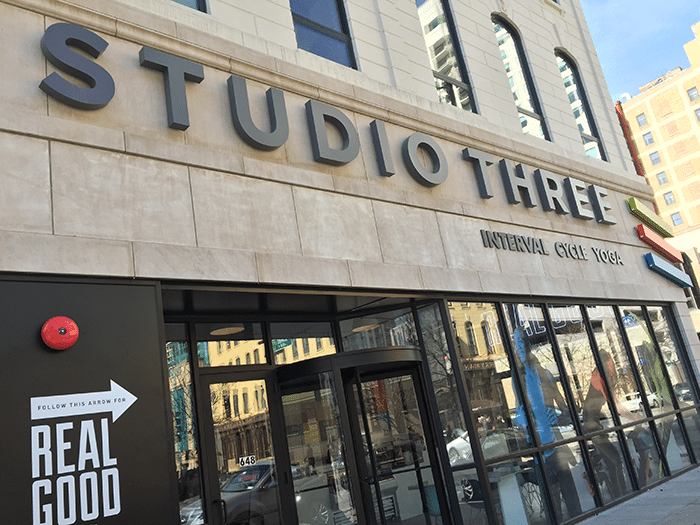 One of the latest boutique gym offerings in Chicago, Studio Three, is a one-stop-shop for interval training, cycling and yoga. With three different studios – one dedicated to each of the class offerings – you can get a well-rounded workout by simply walking in the door; not to mention your post-workout recovery is made easy thanks to Real Good Juice Co. blending protein-packed, locally-sourced smoothies inside the front door. The Studio Three concept is a totally unique same-site, cross-training regimen that helps you find balance through strength, endurance, agility and flexibility.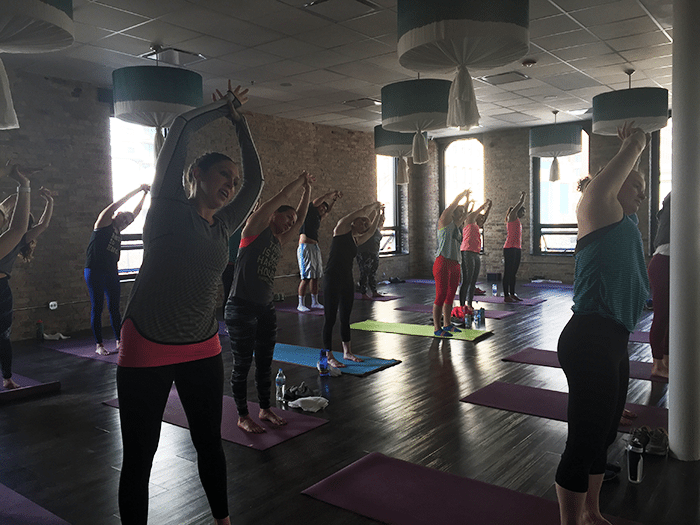 The accessibility to cycle, row, run, lift and unwind (all in one space with top-of-the-line equipment) also allows you to get in a killer workout if you stack a few classes into one visit. Which, you're in luck; we had the chance to take on all three studios in one visit, in a modified 30-minute class format. We attended Torch (rowing, running and weights), Peloton Cycle, and Flow (Vinyasa yoga) for a full mind and body, 90-minute sweat session.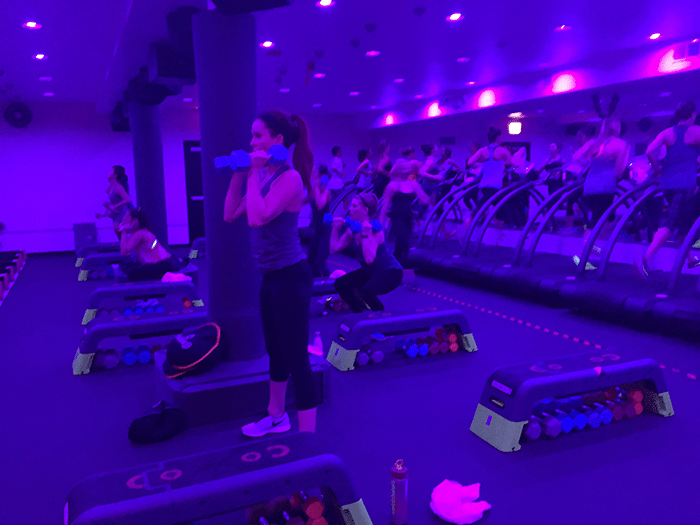 Ready for the challenge? We compiled tips for you to conquer three workouts back-to-back at Studio Three:
Prepare: Tackling three workouts in one session takes a little bit of planning. Wear something that you can comfortably move in while cycling, running, lifting weights and flowing. For shoes, you'll grab your complimentary Peloton loaner-shoes once you're ready for your ride and you'll bring your own running shoes for the tread. Most important, bring a water bottle with you. The rest of the equipment – bike, weights, yoga mats – the studio has you covered. Post class, you'll be sweaty so bring a change of clothes to walk out fresh and feeling accomplished.
Hydrate: When participating in a longer workout (60 minutes or more) nutrition and hydration play important role, as you'll be sweating a lot and need energy to fuel you through the workout. When we sweat, we lose fluid and electrolytes – replenishing throughout the workout is key to prevent muscle fatigue and prolong your endurance. Take small sips of water every 20 minutes during your workout. You can also grab for coconut water, like Vita Coco, which has electrolytes to help with fluid balance.
Focus: Don't get ahead of yourself. Stay present and stay focused on the workout at-hand. When you're in it for the long haul, it's easy to let your mind wander and get overwhelmed, "I'm halfway through cycling but I still have 60 more minutes to go … I quit." By challenging your mind to stay focused on the current workout, you'll also maximize your performance on that particular task. Taking on a longer workout not only challenges you physically, but also mentally.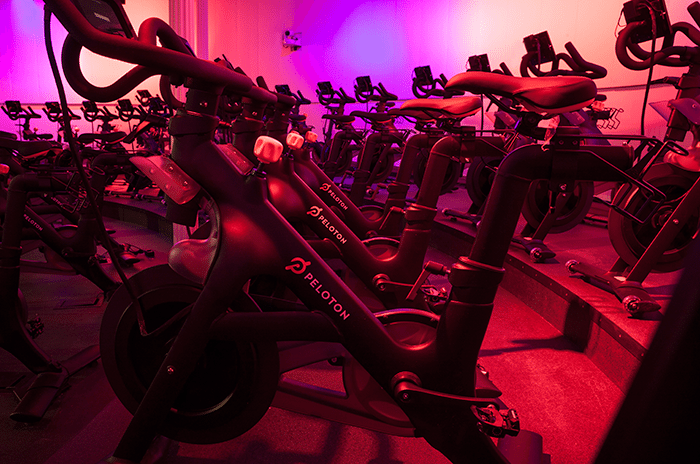 Re-Set: Break up the total workout into mini challenges by setting goals for each workout. Such as: for every treadmill interval, I'm going to up my speed by 2MPH; for all sprints on the bike, I'm going to push for 120 RPMs. Whatever it is that works for you, find mini doses of motivation to strive for in each class. Then, move on to class number two and so on. By allowing yourself to re-set and identify new goals for each section of the total workout, you'll keep yourself motivated and engaged.
Recover: You just pushed through a challenging session so make sure your body reaps the benefits of the workout. For any workout longer than 60 minutes, that involves strength training and cardio, you need to refuel your body with carbohydrates and protein to allow your muscles to rebuild and repair after all of your hard work. Plus, proper recovery will get you back on your feet tomorrow. Grab for a carbohydrate and protein packed smoothie from Real Good Juice Co. We personally like the Fly Girl, with 19 grams of protein.
Check out Studio Three and take on the three-studio challenge.We dare you. It's fun, gratifying and a great way to get in a full body, cardio pumping, interval-blasting workout, guaranteed to have hot music and awesome instructors to keep you motivated. Read more about each workout here and if you've never made it to the studio(s), pop in to request your own free class trial card for a complimentary first class.