Join us for #Sweatworking at Hardpressed Strength and Conditioning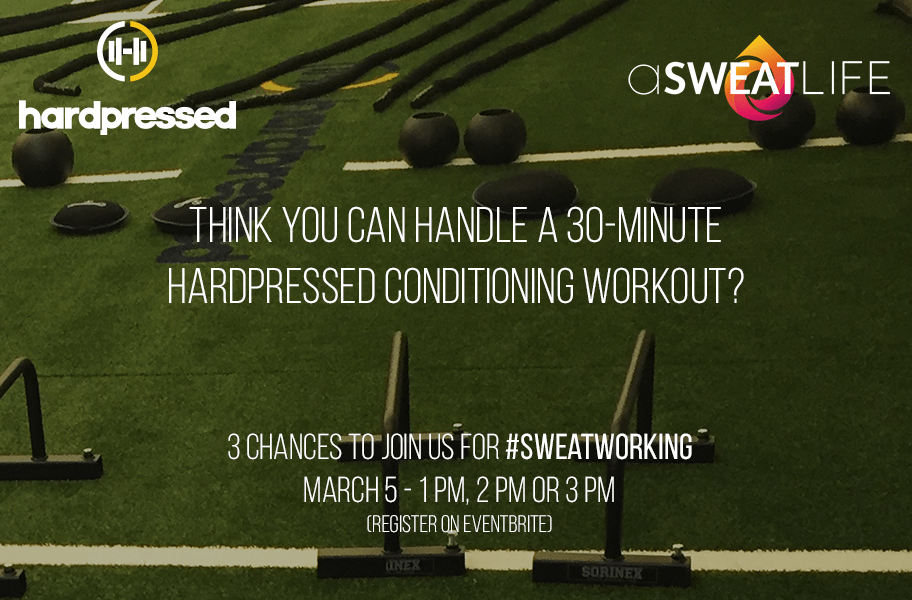 (Sign up for the workout March 5 at 1 pm here, 2 pm here or 3 pm here)
It's no secret that team aSweatLife loves Hardpressed. We've written countless pieces on this very website about the workout that pushes muscles to new extremes every time one walks into that pristine home of all of the heavy things.
Cass detailed her very first session at the gym, which you probably shouldn't read before you do a Hardpressed workout for the very first time. Save that read for afterwards, when you can relate and have been initiated into the tribe of grunt.
To complement the weightlifting workouts that have build the Hardpressed brand, it opened another location to offer conditioning workouts to clients in just 30 minutes in the heart of the loop.
One of my favorite people to talk fitness with, Brigid Sweeney of Crain's Chicago Business, described it best in a post on Facebook, "Different workout, same vague sense of impending death."
These workouts at Hardpressed Strength and Conditioning provide athletes with bursts of high-intensity work using some toys you've seen before like hurdles, battle ropes, tires and boxes as well as some things you've never seen, for example, whatever any of those non-human things are in the photo below.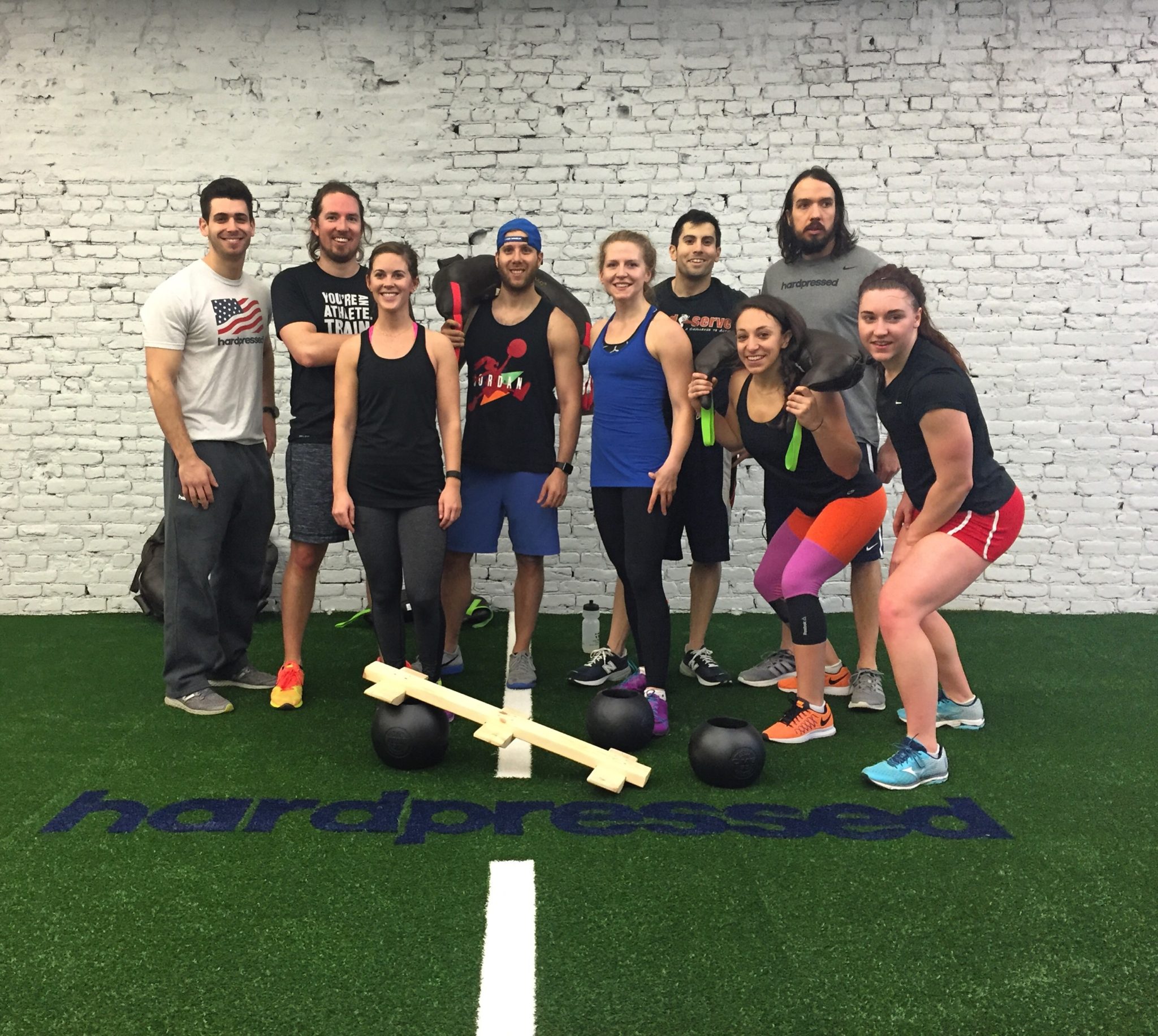 New and unusual fitness toys? Impending sense of doom? A workout that will leave you totally gassed in just 30 minutes?
This sounds like it calls for #Sweatworking.
We started hosting #sweatworking events two years ago because we want to not only give people a healthy way to form community, but also because we know what it feels like to walk into a workout for the very first time not knowing fully what to expect. You'll be among friends as Dan, Collin and Brandon show us yet another way to get sweaty in this fit city that we love.
So grab a buddy and join us!
When? March 5, we're hosting three sessions at 1, 2 and 3 pm
Where? Hardpressed Strength and Conditioning at 324 N. Michigan Ave (3rd Floor)
Why? Everything – especially a workout – is better with friends.
How do I sign up? Sign up for 1 pm here, 2 pm here or 3 pm here
Let us know!
Did this post help you get closer to achieving one of your goals?