Get Ready at the Gym Faster With These Hacks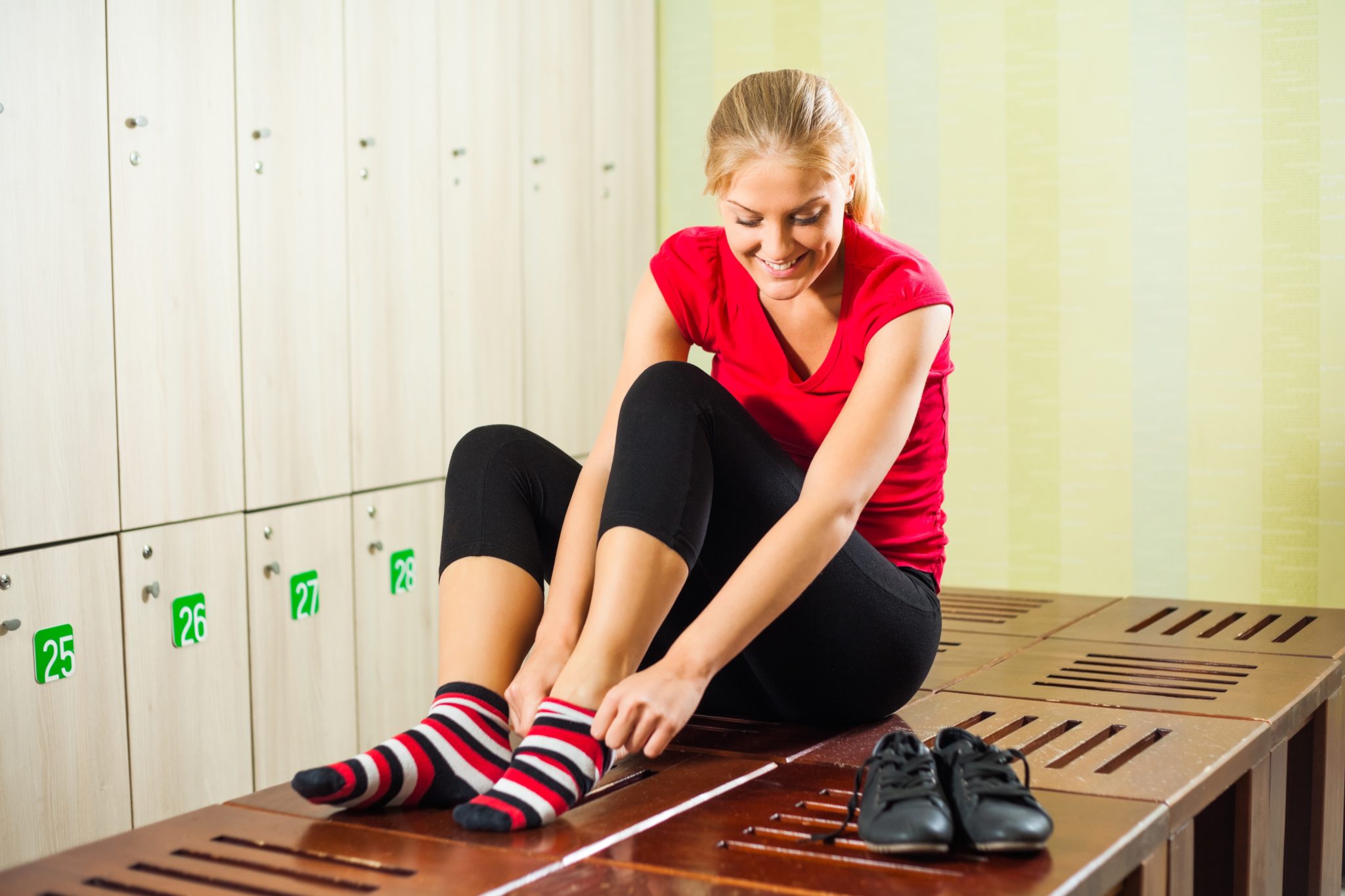 I've always been a little envious of those people who can get a quick workout in over lunch and get back to the office within a reasonable time. Working in the loop, there are so many great options for a mid-day sweat, but there was just one problem: how could I possibly get ready and get back to the office quickly?
Inspired by my lovely coworkers (thank you Sarah and Tanya), I gave the mid-day work out a couple tries. Here are some of the tricks I've learned to get you in and out of the locker room in lightning speed (well, maybe not that fast, but definitely quicker than you would think).
Invest in a gym bag with strategic storage pockets
A functional gym bag can be life changing. OK, that might be an exaggeration, but a bag with several well organized pockets can ensure you find what you need quickly. Also, consider splitting your toiletries into a couple smaller cosmetic bags – this way you can easily grab one and hit the showers and another to touch up your hair/makeup. Compartmentalizing will help ensure you don't waste extra time rummaging for smaller items.
Jump out of class first
Waiting for a shower can be a major time suck. If you're taking a class, dip out a few minutes early to avoid the rush. Bonus points for stretching in the shower; you can easily tackle your legs, arms and back while lathering up (try to avoid anything that involves tremendous balance – shower accidents will slow you down J). Before you go to class, make sure your shower shoes, towel and bag of toiletries are in the front of your locker, this way you can grab your stuff and be in the shower before everyone else finishes their savasana.
Dry shampoo before you work up a sweat
As a lady, or guy that rocks a man bun, you know that hair care can be particularly time consuming. If your hair is absolutely soaked, try saving time (and your strands) by just wetting it and using conditioner. If your workout typically doesn't drench your tresses, a dry shampoo before you work out is always a good option. It'll keep your hair fresh during the workout, negating that greasy look. Also try using a creaseless hair tie. After a quick body shower, run a brush through your hair and you'll be good to go.
Swap your lotion for a spray
Its winter, it's cold and dry therefore lotion is pretty much a necessity to avoid scaly skin. Lathering up on lotion (and waiting for it to dry) can take precious minutes that you don't have to spare. To cut down on application time, try a spray lotion. This can be applied in seconds and almost dries instantly. Also – another solution is an in shower moisturizer. This is applied after your body wash, rinsed off and, once you towel dry, you're good to go.
Go device-free while you get ready
OK, this might be the hardest trick to follow: put your phone down. Yes, I get it, it's hard not to check emails, text messages and snapchats after being away for 45 minutes, but you can do it. Once you look, you will start responding and boom, 15 minutes have gone by and you're still in your sweaty gym gear. C'mon give it a try. It may seem daunting at first, but in the end it'll end up getting you back to the office sooner.
Fitting in some quality gym time isn't always easy. Sometimes you have limited time and need to get your sweat on. Whether it is a lunchtime workout, a pre-dinner sweat sesh or some early morning interval training, these tricks can get you out of the locker room time and on to your fabulous day sooner.
Got time saving tricks of your own? Do Share …
Let us know!
Did this post help you get closer to achieving one of your goals?