Five Healthy Spices and How to Use them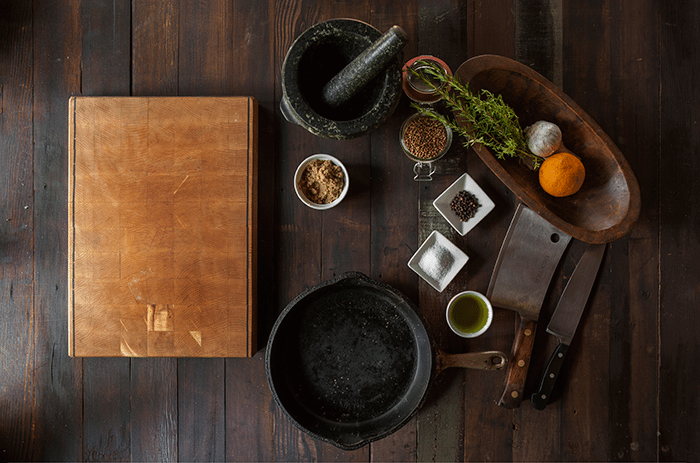 Today, back home in Minnesota, I am sitting in my sister's downtown Minneapolis real estate office, watching it … rain, and then hail, and then rain some more outside. Strange, but it's made more pleasant as I am also nose-deep in a cinnamony chai tea. I've taken to adding cinnamon to my tea, coffee and certainly my hot chocolate.
In general, I have a heavy hand when it comes to spices. This is largely due to being a sensory person, well, and aren't we all? Spices enhance the color of foods, and they create those enticing aromas that get our tastebuds dancing. In fact, 70-75 percent of our taste is attributed to what we smell, which means when you have that nasty cold, go ahead and put more than a dusting of that beautiful and bold cayenne pepper into your soup. Doing so may also offer an array of health benefits.
Read on to learn more about five "big bang for your buck" healthy spices, a brief description of what they can do for your bod, and a recipe featuring each one.
1. Cayenne Pepper
Reader's Digest reveals that this spice that packs a punch can help your achy joints, act as a decongestant, reduce your blood sugar levels and aid in better circulation.
Pre-breakfast: this lemon and cayenne pepper water from Healthy Crush will get you in gear
2. Ground Ginger
The Guardian cites ginger as the spice that assuages tummy troubles and soothing inflamed joints as "Gingerols, the potent anti-inflammatory compounds found in ginger, appear to reduce the pain, and improve the mobility, of osteoarthritis and rheumatoid arthritis sufferers."
Breakfast: This baked carrot cake oatmeal from Oh She Glows is packed with Gingery goodness.
3. Cumin
Our oft cited health and wellness blog Mark's Daily Apple lists a number of potential health benefits of cumin, including being an anti-glycation agent, an antioxidant and an anti-osteoporotic.
Lunch: Try this delightful winter wheat berry salad from My New Roots.
4. Turmeric
Webmd reports a lengthy list of ailments that turmeric does battle against. Most notable is that turmeric is used for arthritis (it is an anti-inflammatory spice), heartburn, headaches, colds and is even considered a cancer-fighting agent.
Dinner: a little bit of India at your dinner table with Channa Masala from Eat, Live, Run
5. Cinnamon
In the 2008 November/December edition of Nutrition Today, Keith Singletary, PhD, writes, "The scientific literature provides emerging evidence that cinnamon may have health benefits, particularly in improving problematic blood glucose regulation that is a consequence of type 2 diabetes and obesity. There is suggestive evidence that cinnamon may improve blood cholesterol concentrations in humans and lower blood pressure in rats. Preliminary evidence in cell culture studies suggests that cinnamon contains antioxidant constituents and possesses anti-inflammatory and antimicrobial properties."
Dessert: calling all pumpkin lovers for this Pumpkin Maple Custard from Against All Grain.