The Science of Your Perfect Workout Playlist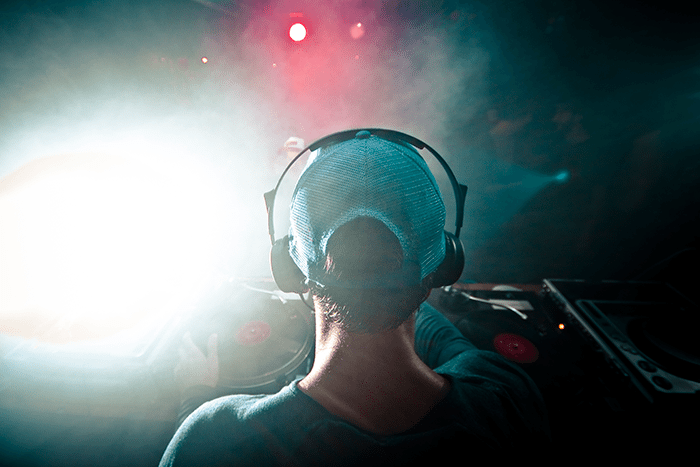 Your trainers spend hours of their lives making playlists, carefully selecting music from Spotify or TIDAL (I'd be remiss not to mention TIDAL, because … you know, the Illuminati). They're not just doing this work so that they don't have to hear you breathe.
There are real, tangible benefits for exercising with the right music. If you've ever worked out in a class where the music was lacking, you've noticed the difference between that and a class with a playlist that keeps bringing the high BPM hits.
Your trainers are part DJ because they've always known what professional running – which banned headphones for all athletes competing for monetary prizes – is just figuring out, that music can enhance athletic performance.
Here's the science behind what makes a playlist motivational, or performance-enhancing:
It distracts you from what you're doing
 Working out is hard. You go to the gym to put in work to feel physical, mental and emotional benefits now and in the future. If you allow your mind to wander to places where you tell yourself, "This is too hard," or "I can't" or "I'm tired," you're more likely to quit.
That's why music is necessary to take your mind off of the task at hand. If you're busy singing along to "All I Do it Win" you won't have as much mental capacity left to think about the bad stuff. Focusing on a favorite song, The Globe and Mail says, "combats de-motivating brain signals associated with fatigue or boredom. In the exercise domain, this has been shown to be particularly effective in moderately intense exercise."
The right music impacts your rating of perceived exertion, or how hard you'd say you're working out while you're working out. According to Scientific American, "When listening to music, people run farther, bike longer and swim faster than usual—often without realizing it."
And when compared to a music-less vacuum, the link between music and perceived effort was even stronger. According to a study by Stephen H. Boutcher and Michele Trens, those working out to music had a "significantly lower perceived exertion" than those who were deprived of music during the exact same workout.
Its BPMs are at a motivational pace
BPMs, or beats per minute, are incredibly important to music motivation. According to Nina Kraus quoted by Psychology Today, "Humans and songbirds are the only creatures that automatically feel the beat of a song … the human heart wants to synchronize to music, the legs want to swing, metronomically, to a beat … Our bodies are made to be moved by music and move to it."
This is why babies dance before they speak and your power song makes you absolutely invincible.
The right BPM count on your playlist puts you in the right mindset to do they work you've set out to do. According to Scientific American, "some psychologists have suggested that people have an innate preference for rhythms at a frequency of two hertz, which is equivalent to 120 beats per minute (BPM)," or two steps per second. For many, 120 BPM is the perfect pace for an outdoor run.
But when your workouts are of the high-intensity variety, your BPMs need to increase. Scientific American goes on to say, "When running on a treadmill, however, most people seem to favor music around 160 BPM … But the most recent research suggests that a ceiling effect occurs around 145 BPM: anything higher does not seem to contribute much additional motivation."
If you have no idea how to figure out what the BPM of a song is, there are tools to help you, like Spotify Running, which allows users to pick their BPM based on their running or workout tempo.
It's not predictable
At asweatlife.com, we believe that variety is the spice of life and apparently that motivational philosophy also applies to your music. When a playlist is predictable, even the most motivating song loses its edge.
Simply, the brain is attracted to novelty and this is the reason that shuffle exists.
Psychology Today says, "Randomness in music has been linked to increases in dopamine. Predictability on a playlist can make songs you love seem mundane by reducing anticipation and create a rut."
This doesn't necessarily mean that your playlist has to run on shuffle; you can also manually shuffle around a few songs or add some new music so you don't always know what to expect. You'll feel the message of Wiz Khalifa's "Work Hard, Play Hard" resonate a little bit more when you can't see it coming.
It makes you feel like an athlete and a warrior
Whether it's Kanye's "Power" or Beyonce's "7/11," your power song has a deep impact on your mental state. The right song might be something that you were listening to when you crossed an important finish line. It might have a message that resonates with you. It might remind you of your high school weight room.
The right music can transport you mentally from where you are – pushing your body to a ridiculous place – to somewhere where you're invincible – and THAT's our kind of performance enhancement.
What's your power song? Want a motivational playlist? You can use one of mine below.