#Sweatworking at SoulCycle Chicago July 21 benefitting Smarty Pants Yoga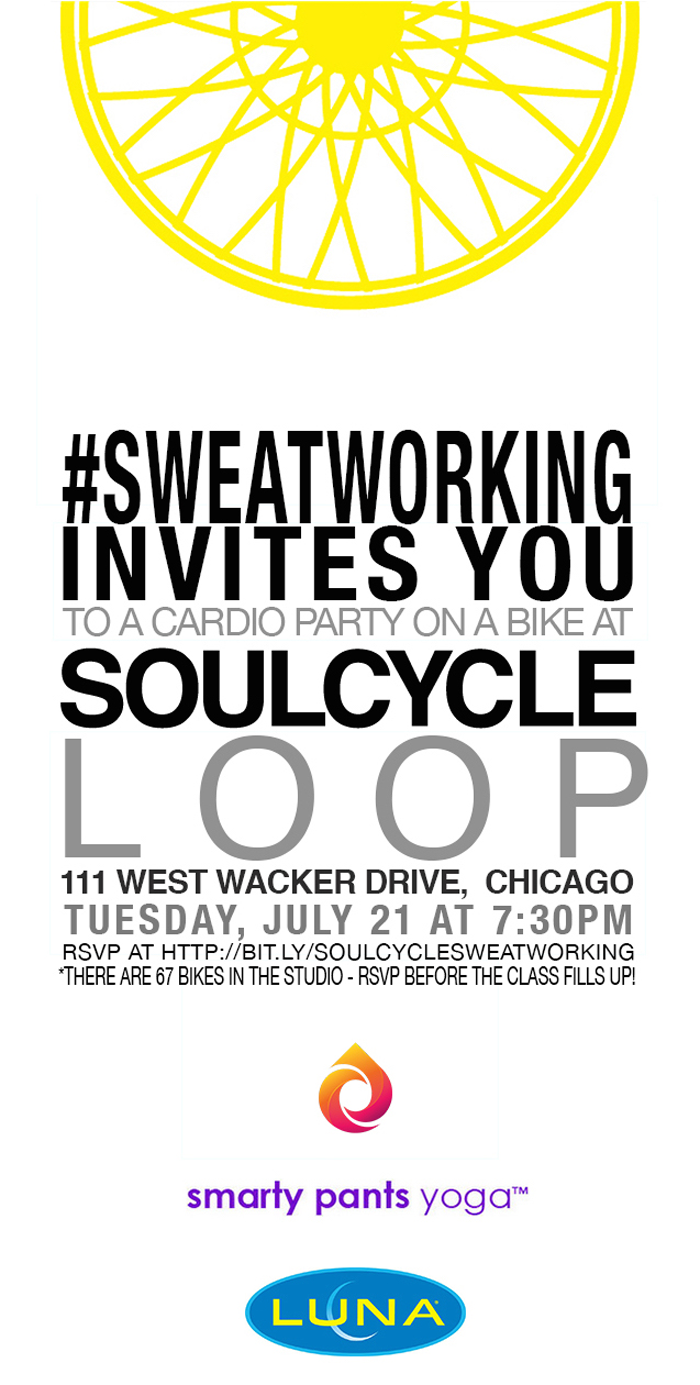 Each month, we host #Sweatworking at studios and gyms across Chicago. These events are quick and exist to introduce fitness enthusiasts to new people and new ways to sweat. We follow a 60-minute workout with 30 minutes of hanging out and chatting over healthy snacks. And, If you haven't been to one yet, you'll figure out that it's one of the aSweatLife team's favorite things to do.
July 21, #Sweatworking will be taking over the brand new SoulCycle Chicago location in the loop at 111 W. Wacker Drive. This workout cardio party on a bike will be one you won't forget as we ride to the beat. Never been to a SoulCycle class? You can expect an experience you'll be clamoring to come back to. (Read why here)
Snacks will be courtesy of LUNA Bar, which will be loading riders up with seasonal flavors.
The kicker? This July, we're taking the good vibes we feel at every event and we're paying it forward to local social good organization Smarty Pants Yoga. Haven't heard of Smarty Pants Yoga?
This amazing Chicago organization teaches elementary school girls the skills that they need to be empowered to take on leadership roles in and out of school through reading, yoga and mentorship. The program was founded by two former second grade teachers who noticed in their classrooms that although the girls were performing just as well as the boys were academically, they weren't raising their hands for leadership roles.
All proceeds* (outside of the eventbrite fee) will go directly to Smarty Pants Yoga, a Chicago-born organization that empowers elementary-aged girls to "know who they are, what they believe, and how to advocate for themselves."
We can't wait to see you there!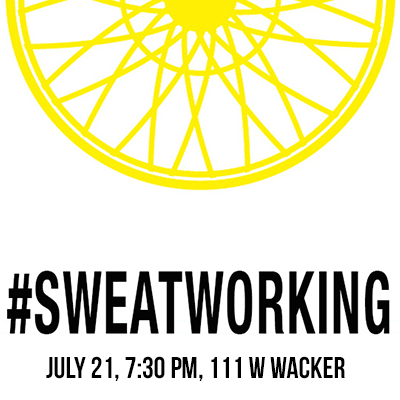 What? We'll be taking our monthly #Sweatworking event to SoulCycle's newest Chicago location in the loop. We'll workout for about 60 minutes and hang out for about 30 more. That's 90 minutes you can commit to.
When? July 21 at 7:30 pm
Where? 111 West Wacker Drive
Why? Because the friends that sweat together, stay together. And the amazing cause will make it even more of a great evening.
How do I sign up? Thanks for asking! Click this link. 
*Not tax deductible.