3 Things I Learned From Not Training For A Race
The other weekend I ran the Chicago Spring Half Marathon with barely any dedicated training. I was still exercising, but most of my workouts consisted of high-intensity interval or strength training. The furthest I had run prior to the race was seven miles and that was a couple months ago.
Luckily, my brother was also flying out to run the race with me and he was even more unprepared. He told me that the furthest he had run was three miles. Let's just say we were both a little nervous. Luckily we have both run those lovely 13.1 miles before so we knew what was in store. That being said, we knew what was in store.
One good thing was the weather, which we all know has been up and down here in Chicago lately. While the clouds and threat of rain made race day awful for anyone attempting to enjoy the city, they made perfect running conditions. Temperatures were in the 60s and the sporadic mistings that awaited us along the course helped keep everyone cool.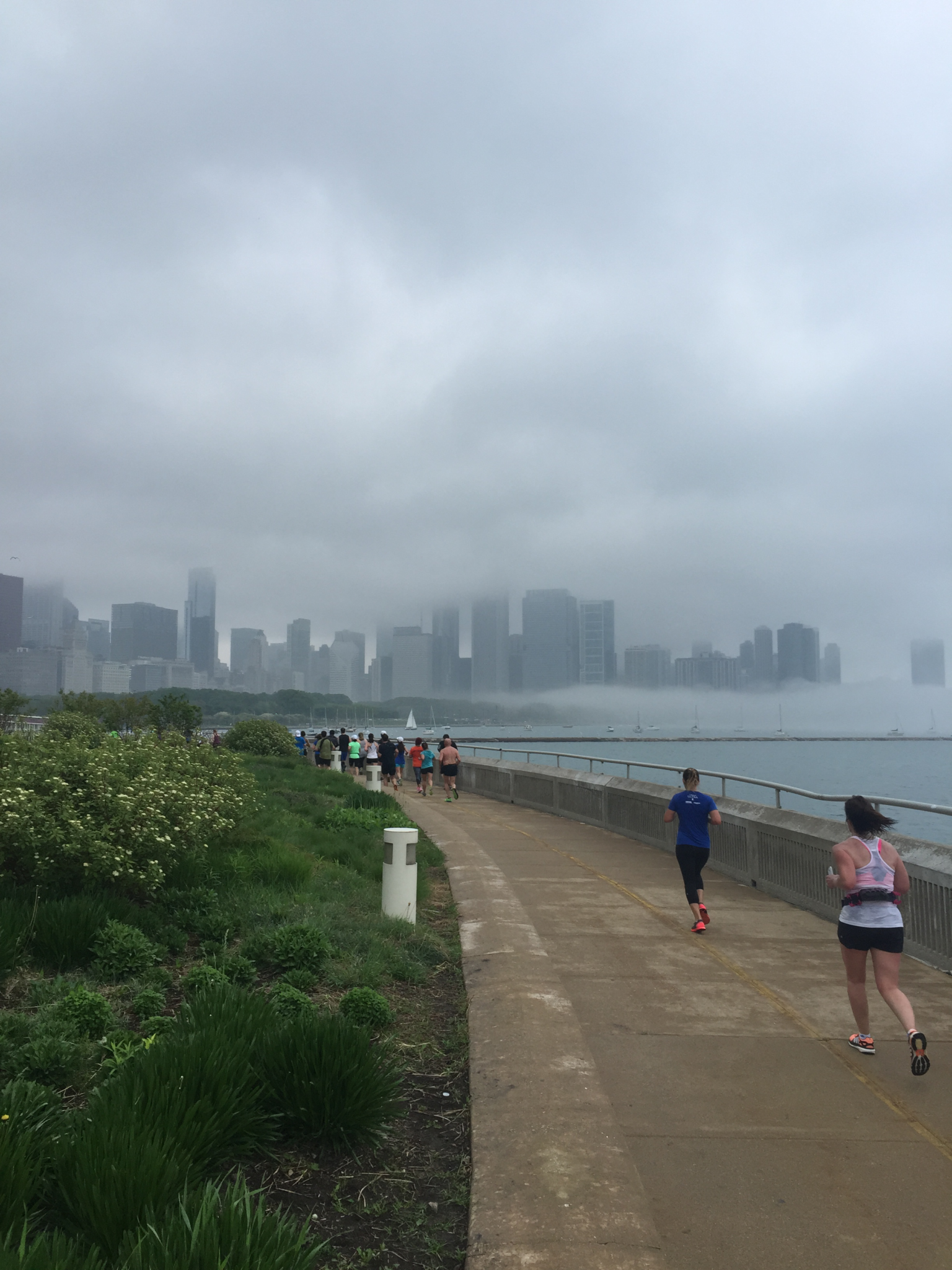 I ended up finishing in 2:08:08 after dragging for the last two miles. I didn't expect a grand finish, but this time ended up being 11 minutes faster than my previous race. I am confident that I can finish in under two hours with some actual focus on race preparation and that will be my goal in the fall when I run the Chicago Half Marathon.
Along with an awesome breakfast, there were three main things that I took away from my experience:
1. It's possible, but it may not be pleasant
The first 10K was great for me. I felt strong, light and optimistic. After we turned around, I felt good for a couple more miles and then realized at mile eight that I still had five more to go. I decided to turn on some music only to discover that my headphones were only playing in one ear. My legs started to slow down around miles nine and ten, but I kept putting one foot in front of the other.
The last two miles were definitely not my favorite. I stopped to go to the bathroom, take some pictures of the skyline, and work out a rather inconvenient side cramp. One of the few photographs taken of me during the race looks like my head is about to explode and I am cursing my life.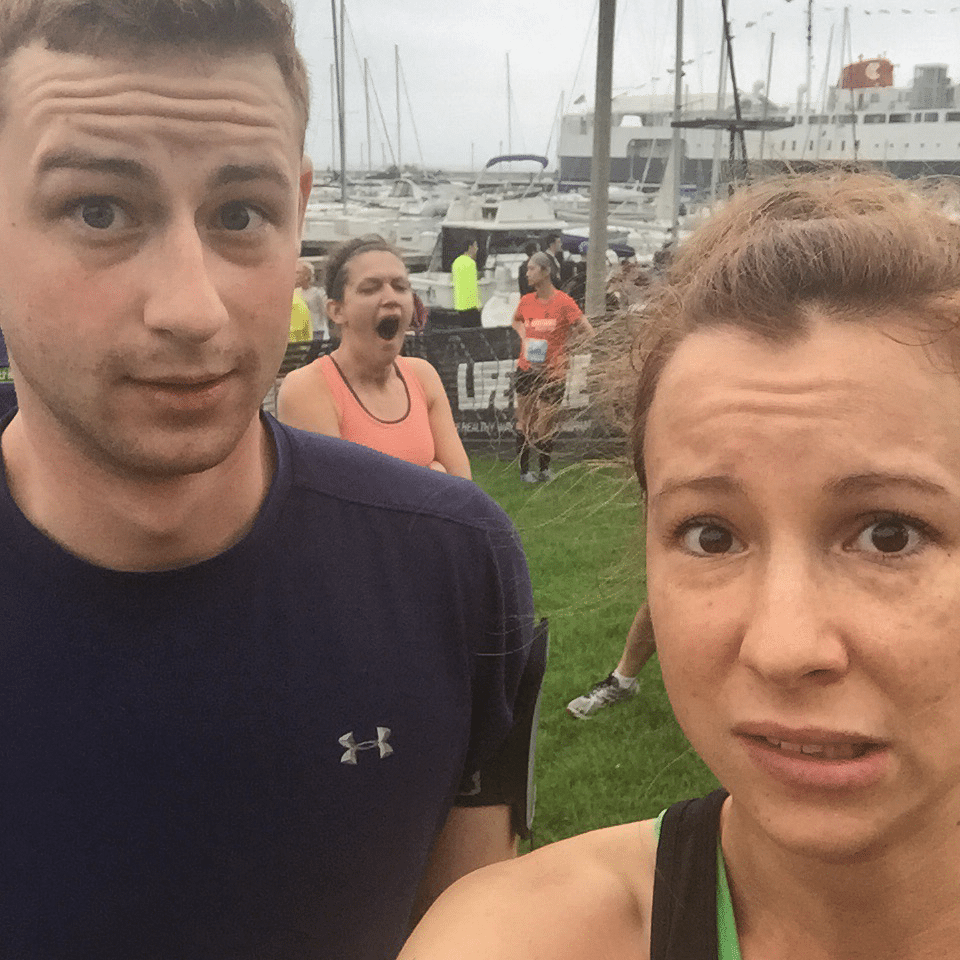 2. I'm stronger than I think
Days and weeks leading up the race were full of self-doubt and fear. I knew I had run a half marathon before, but that was after eight weeks of training and preparation. I wasn't sure I could do it. I was scared that my legs would collapse and I'd have to walk more than I wanted.
By pushing through those last few miles and realizing that I still had more to give when I sprinted across the finish line, I realized that I was stronger than I thought. It wasn't as easy as if I had been more prepared, but by getting my mind in the game I was able to run further than I have in 8 months.
3. It's important to have fun
I run all my races for fun. I don't aspire to win them or to participate in fierce competition with others. That ruins running for me and I like to run because I enjoy it. One of things that made me feel the most at ease about running this race was that I knew I was only running it for me. I didn't need to live up to someone else's expectations or goals.
I was easy on myself if I had to walk for a minute. Why would I beat myself up when I knew I wasn't entirely prepared? I told myself to just enjoy the run and do my best. I was able to enjoy experiencing the scenery (foggy as it was) for the first time since I have only run north along the Lakefront Trail in the past. I made sure to look for the positives and congratulate myself for simply getting out there and challenging myself.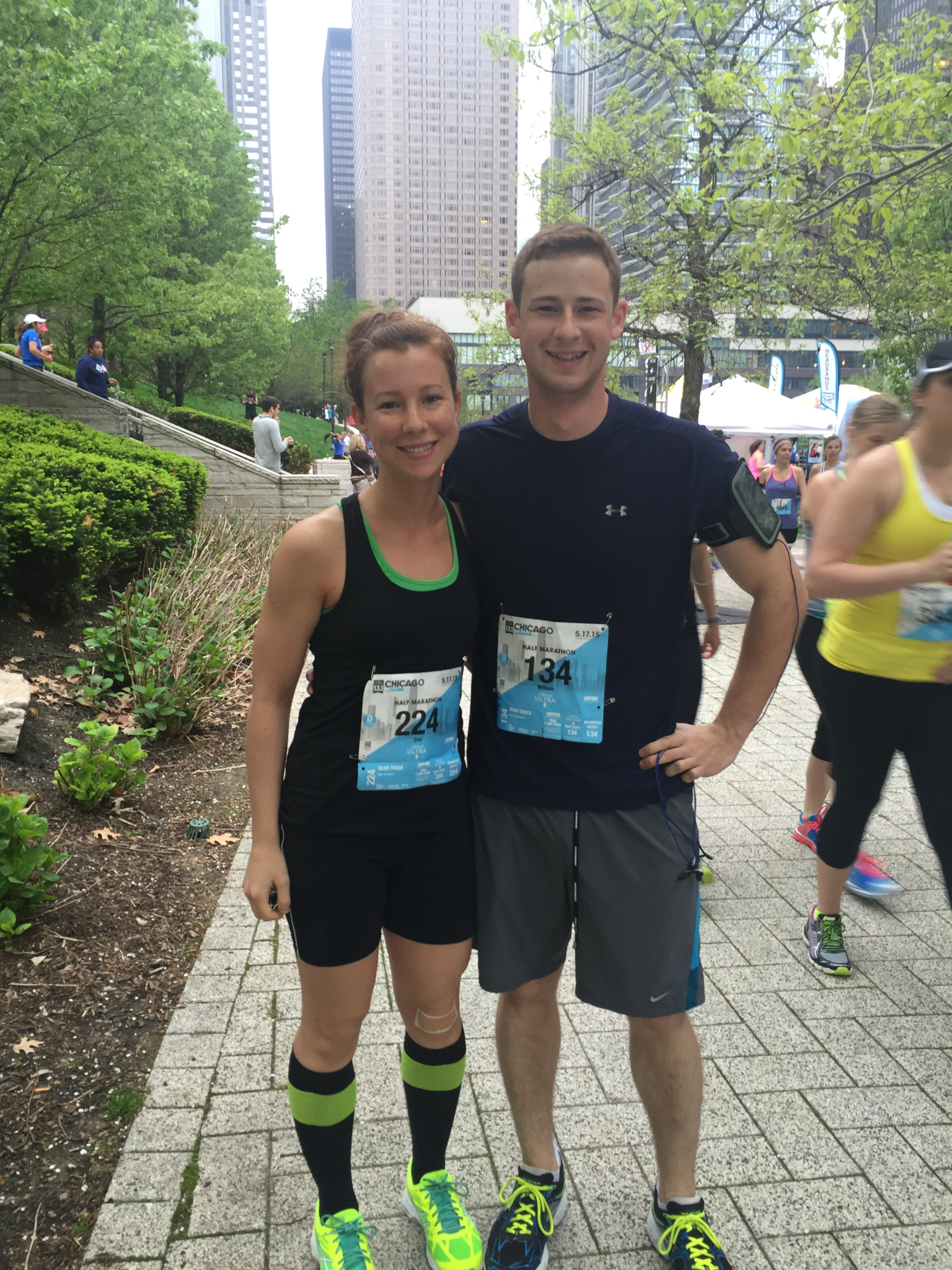 And guess what? I'm doing it again in the fall.