Millennials and fitness: Generation wellness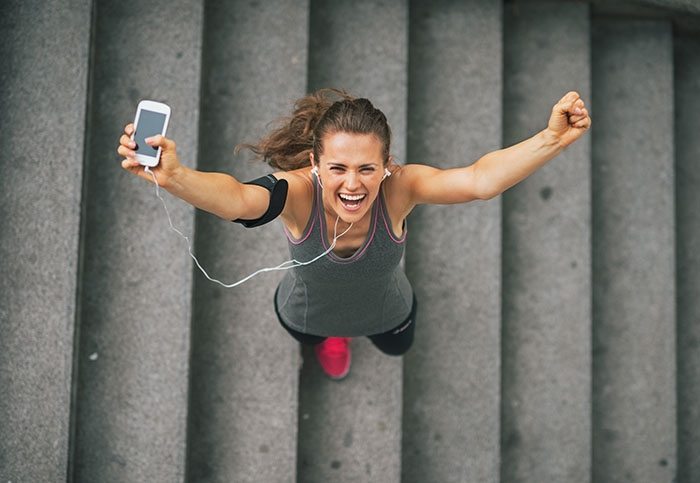 A report by Goldman Sachs recently sifted through data about different generations' attitudes, spending patterns and progressions through major life stages. Millennials are far stingier than older generations, yet they're still increasing their spending in one category, wellness, which is a window into an overall attitude towards health.
The definition of "healthy" is an interesting difference between Millennials and older generations. According to the report, Baby Boomers and Generation X are more likely to define the word "healthy" as "not sick," whereas Millennials define "healthy" in terms that encompass whole-health, using phrases like "eating right" and "exercising."
Although health is important to most in this generation, spending more on the wellness category is an exercise in budget prioritization. Most Millennials aren't where they thought they'd be financially. The financial crisis of 2008 provided an obstacle that many needed to overcome.
According to data from the U.S. Bureau of Labor Statistics, there were around six unemployed people for every one open job in 2009, whereas in healthier economic times that number was closer to two people for every job opening. Those aren't terrific odds for someone with a half-page resume. And for Millennials, unemployment rates are even higher than the older generations. According to CNBC, 9.1 percent of millennials are out of work as compared to 5.5 percent of the total population.
This rocky start to a career when coupled with mounting student debt, on average just under $30,000 at the end of 2013 in some states, puts many Millennials on a more restrictive budget, tying up a lot of their income in debt repayment.
So with that more restrictive spending plan, Millennials are still making room in their budgets for wellness. Interestingly enough, according to the study, this generation's spending on fitness gear, including footwear and apparel, is up while its overall consumption is down.
That doesn't mean they're waiting in line to enroll in the neighborhood gym. This generation sloughs off traditional ways to access goods, like gym memberships, which 72 percent of Millennials think are too expensive.
Spending patterns from other categories, like renting and sharing rather than owning, carry over to wellness. Shared solutions afford the use of expensive things like homes via Homeaway and Airbnb and cars via Uber and Zipcar without the financial commitment. A shared-economy has reached our favorite fitness studios too. Options like Classpass give members the benefits of pricier group fitness memberships without an eye-popping pricetag or the need to commit.
Digital solutions are another way in to wellness. The Millennial generation is the first group of "digital natives," barely remembering a time when technology and the Internet didn't pervade their daily lives. Because of this tech savvy, this generation is in tune with options that exist outside the four walls of a fitness studio. For many, wellness is often found in Google Play or the app store. There are apps to help one practice yoga, train for a marathon, workout with only one's bodyweight or get in on some CrossFit action by doing the daily WOD, all for free.
The keys to being healthy are truly in the palm of Millennials' hands. According to Mobi Health News, Millennials use fitness and health apps twice as much as the average of other age groups.
N+TC, the free fitness app by Nike, features workouts by celebrities and their trainers that anyone – from beginner to pro athlete – can do almost anywhere. My Fitness Pal is a free resource for anyone interested in tracking their wellness activity. The app has an insane (in the best way possible) community of users that has curated an estimated calorie burn for almost every form of exercise as well as the calorie count for nearly every food you can find at your grocery store or your favorite quick-service restaurant.
What does all of this data show? Millennials understand that health isn't a function of going to the doctor to get their prescriptions re-upped once a year. They know that heart disease, diabetes and other diseases caused by societal changes including being sedentary are – in many ways – preventable. While this generation has been called "narcissistic, overconfident, entitled and lazy," the data seems to show that they're in-tune with healthy behaviors and are making choices to be well.