Taking it to the Bike for Cycle For Survival in Chicago February 21 and 22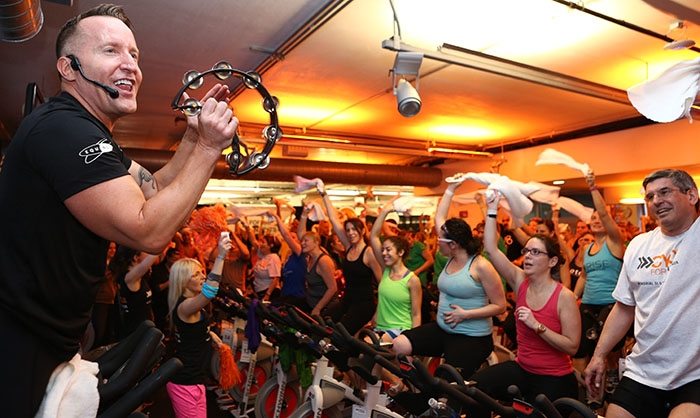 I'm going to start this post by saying, "Cancer sucks." I hope that you'll join me in resounding agreement.
Now that that's out of my system, let's talk about a way that you can help. Equinox locations across the country open up their spinning bikes to welcome spinners for Cycle For Survival, an event that raises money to fuel research for rare cancers.
If you've ever lost anyone to cancer or watched a friend or family member battle the disease, it can be easy to feel helpless, lost and without any real way to fight back. Cycle for Survival gives participants a way band together to fight something terrible.
Over the course of four hours, teams of four to eight people will take shifts on a bike, with one participant cycling at all times. There's also the option to go extreme and form a one-(wo)man team riding the full four hours. But Cycle for Survival starts far in advance of the day of spinning when team members start to raise their portion of the $1,000 fundraising minimum for each bike, which benefits research to cure rare cancers.
According to the National Institutes of Health (NIH), a "rare cancer" is one with a prevalence of fewer than 200,000 affected individuals in the United States. But when you put all of these rare cancer types together, they account for approximately half of all cancer diagnoses. Research on many rare cancers is drastically underfunded, often leaving patients with limited or no treatment options. Memorial Sloan Kettering Cancer Center—the world's oldest and largest private cancer center—is committed to changing that reality. MSK's close collaboration between doctors and researchers is a unique strength: new drugs and therapies developed in the lab can be moved quickly to patients' bedsides.
One hundred percent of all funds raised through Cycle for Survival go to fight that cause.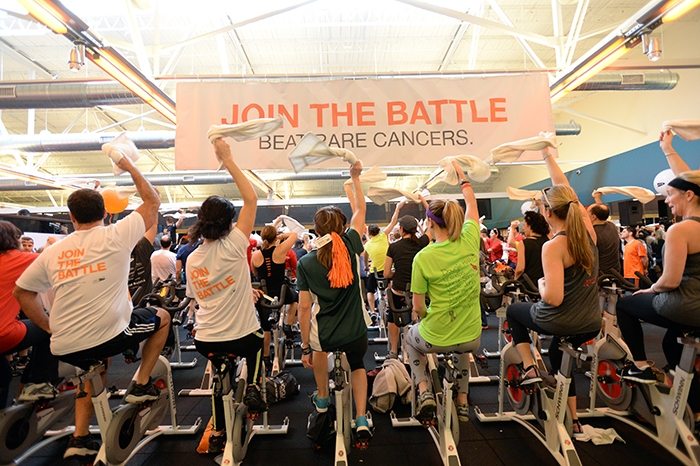 The event has grown from a truly grassroots and natural way for a Memorial Sloan Kettering patient, Jennifer Goodman Linn (1971-2011), to create an event meant to help others fighting cancer. After ultimately losing her own battle with Cancer, her family, friends and the community have continued to grow the event and partnered with Equniox to continue the mission.
On nine days in 13 cities, 20,000 people will take part in 51 rides on just under 5,000 bikes. With the average team raising $5,000 per bike, that's a lot of money for cancer research. In Chicago, the event will take place at Equinox in the loop at 200 West Monroe Street, but if you're not in Chicago or any of the other cities hosting events, you can pull together a satellite team.
Want to hop on a bike? You can join a team or start your own team here. If you can't make it, you can donate here.
Let us know!
Did this post help you get closer to achieving one of your goals?