Bodyweight Workout at Home With Betina of CTF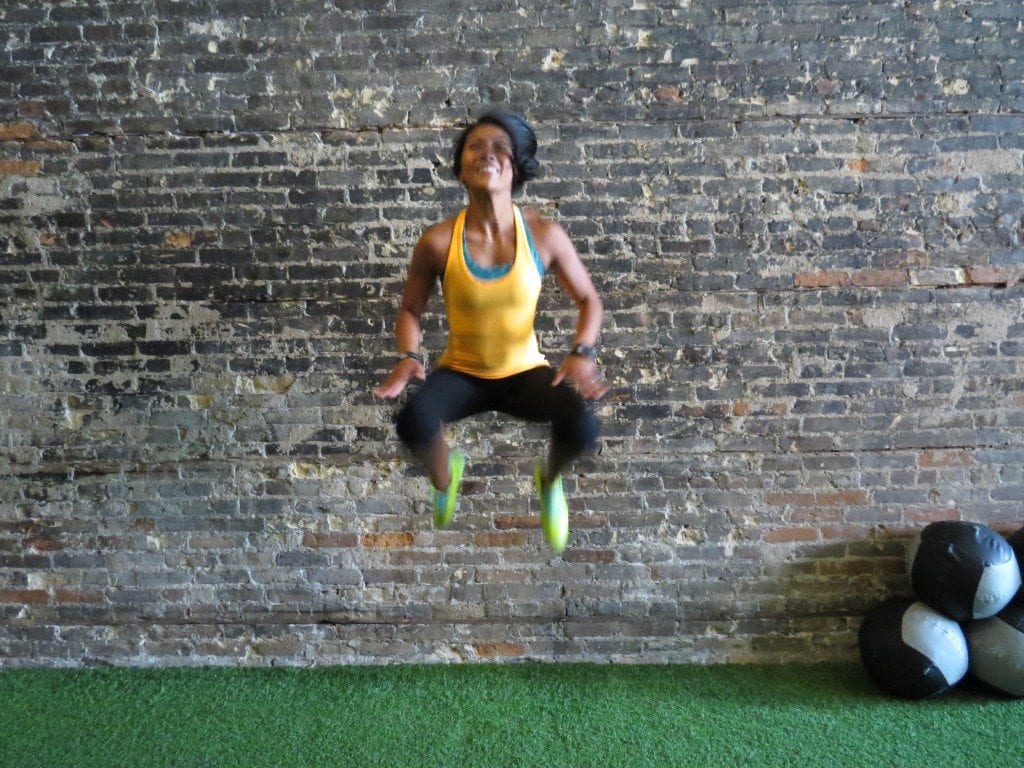 Whether you're trying to fit a workout in on a Saturday or after work on a Wednesday, the best workout for you is the workout you'll actually do. So Betina, head trainer at CrossTown Fitness in Chicago, put together a workout at home that you can use for those busy days when you can't get to the gym.
Go through the series three total times, spending one minute on each exercise.
Photos were taken for this workout at CrossTown Fitness where Betina had access to a bench for the incline push-ups, but if you're following along at home, you can use a chair instead. The only other equipment you'll need will be a towel and a slippery floor. Don't have a slippery floor? Just do lateral lunges instead.
Here's your workout: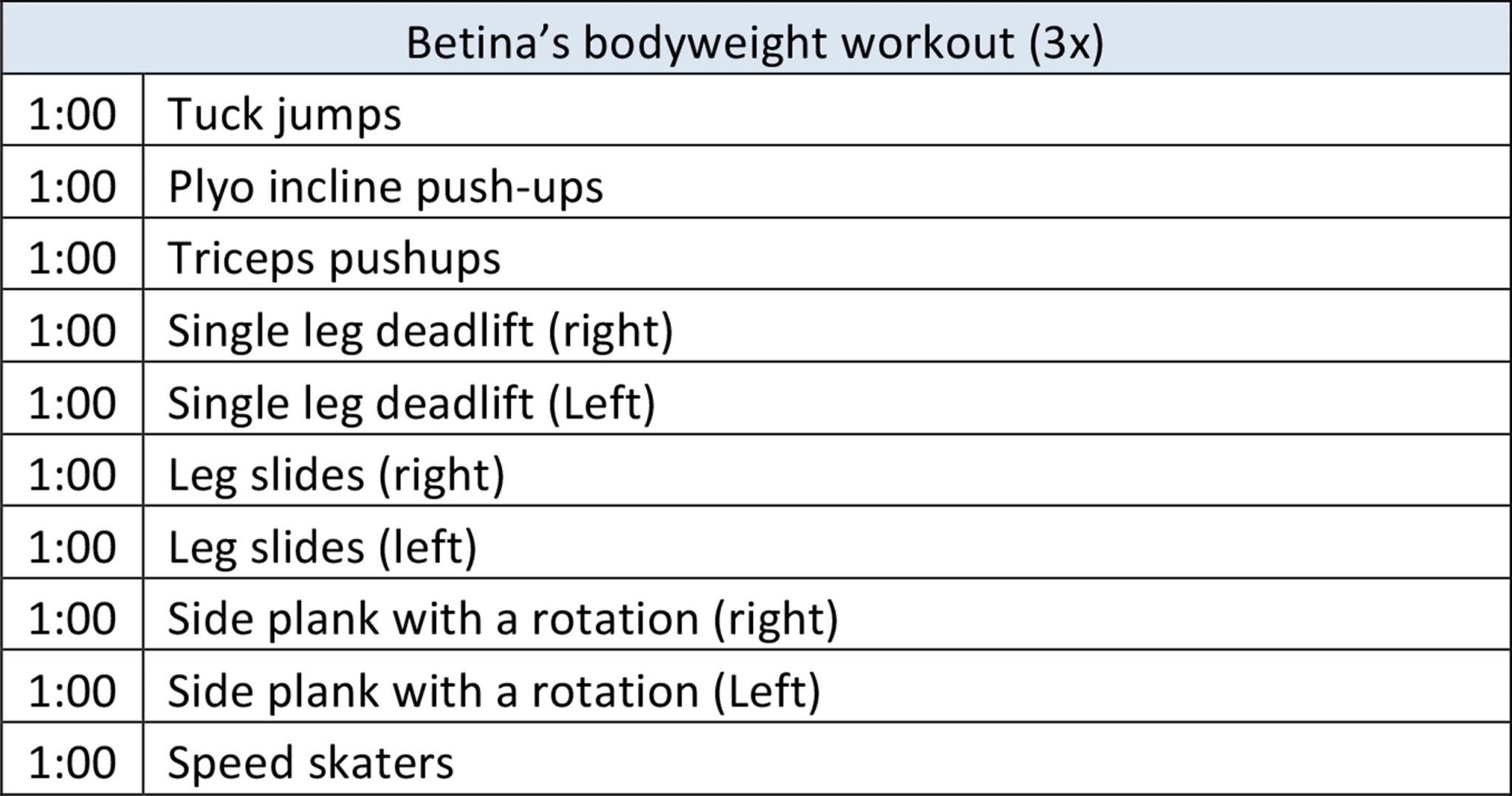 Grab a the spottily playlist to keep you moving:
Tuck Jumps:
Plyo incline push-ups:
Triceps push-ups:
Single Leg dead lift:
Leg slides:
Slide plank with a rotation:
Speed skaters:
(Disclaimer: This workout is not intended for the treatment or prevention of disease, nor is it a replacement for seeking medical treatment or professional nutrition advice. Do not start any nutrition or physical activity program without first consulting your physician.)