No Equipment Workout to Celebrate You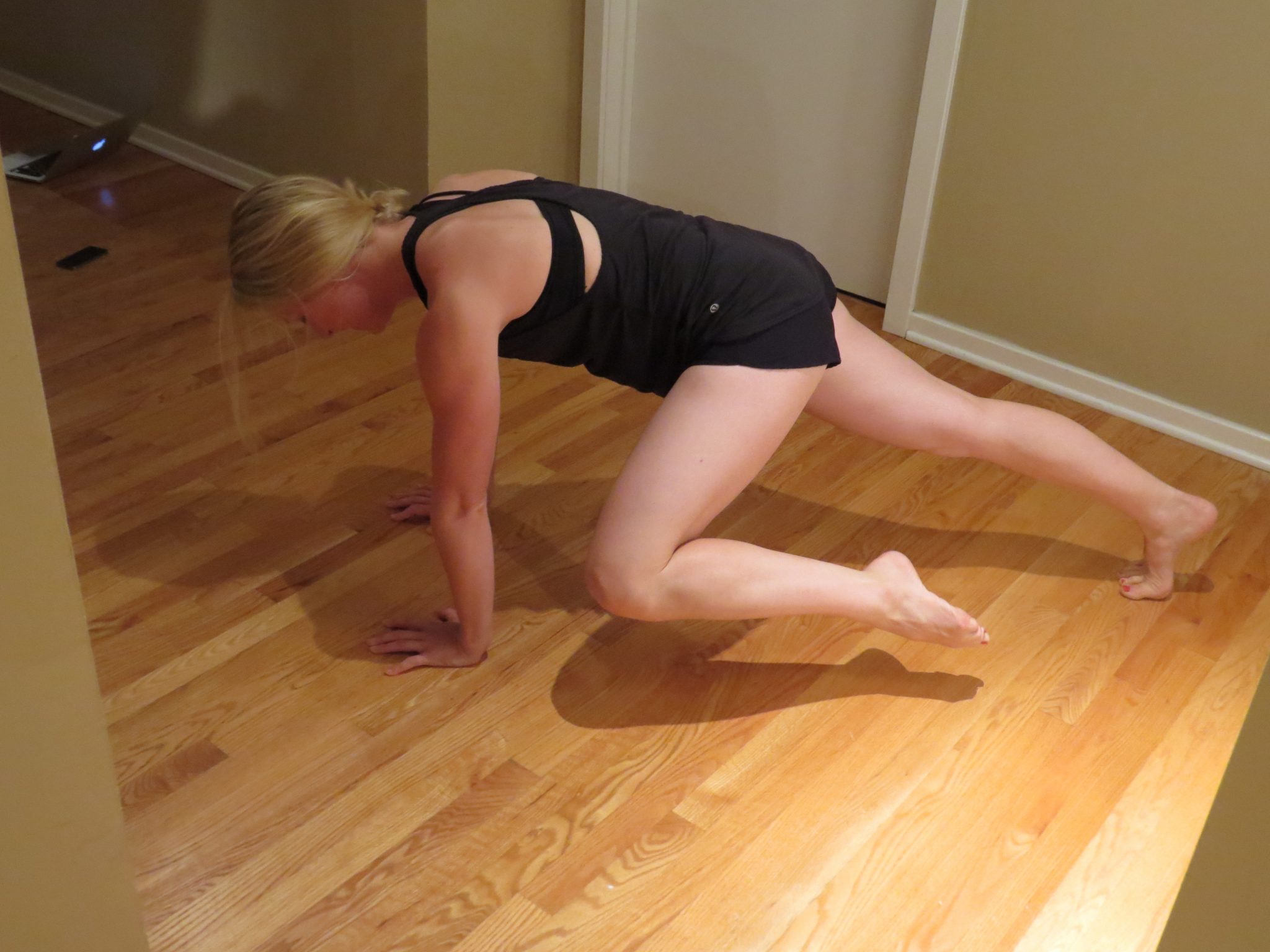 There's a lot to celebrate at aSweatLife. We believe in finding joy in every day, but Saturday and Sunday have a little something special to offer. Before you pop open the bubbly to toast whatever achievements you've pushed yourself towards this year (think about that for a second, you've done a lot this year), get your workout in to really push your mood into hyperdrive.
At my house, we did a little celebrating this week after I passed the ACE Personal Training Certification exam.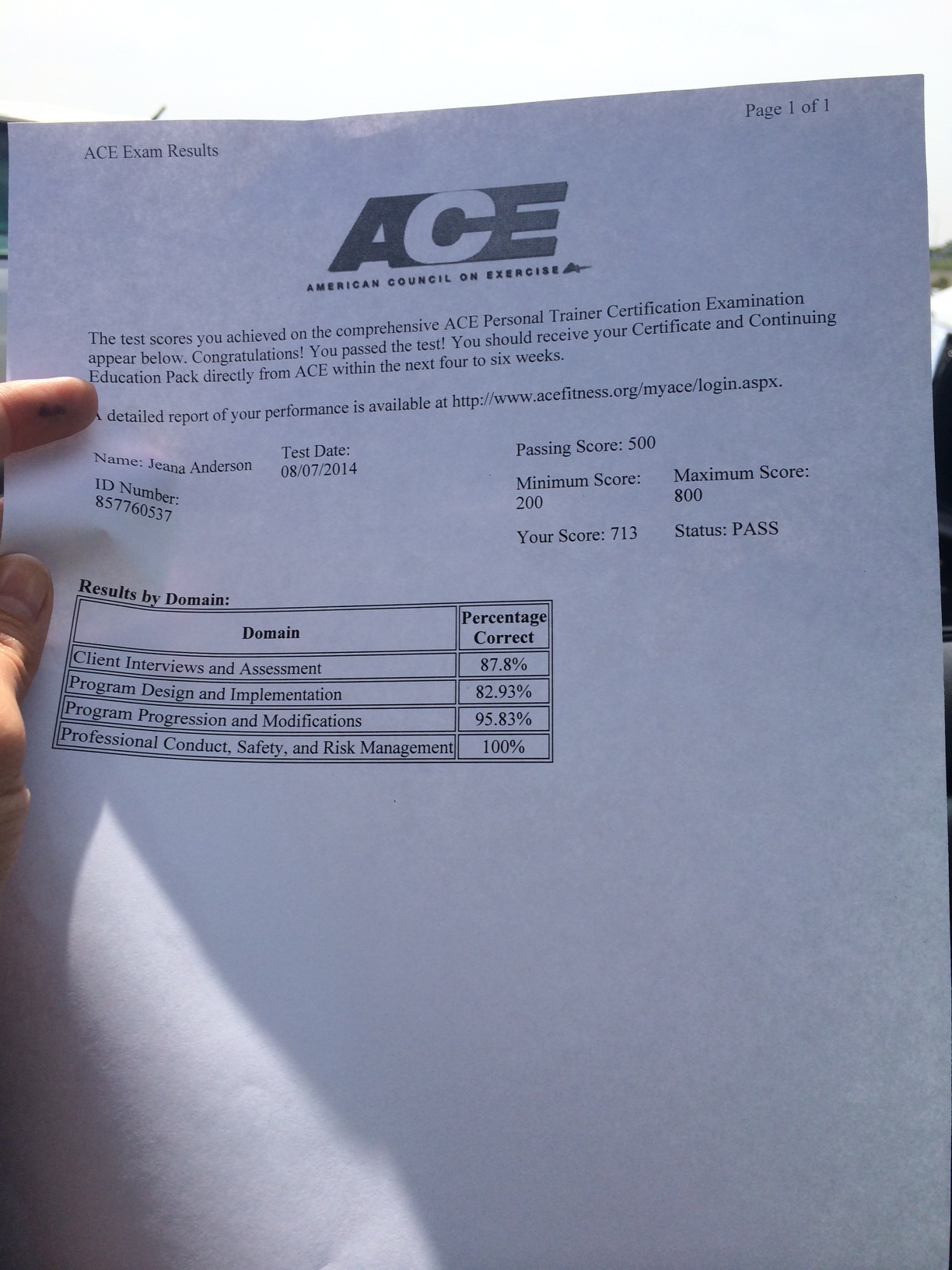 You're reading that right – 100% on safety. I didn't grow up with a firefighter for a father for nothing. And now as I sit using hotel WiFi in Nashville about to start my bachelorette weekend, this is the no equipment workout I'm planning to get in before the night unfolds.
And so I present to you my first no equipment workout as a certified personal trainer.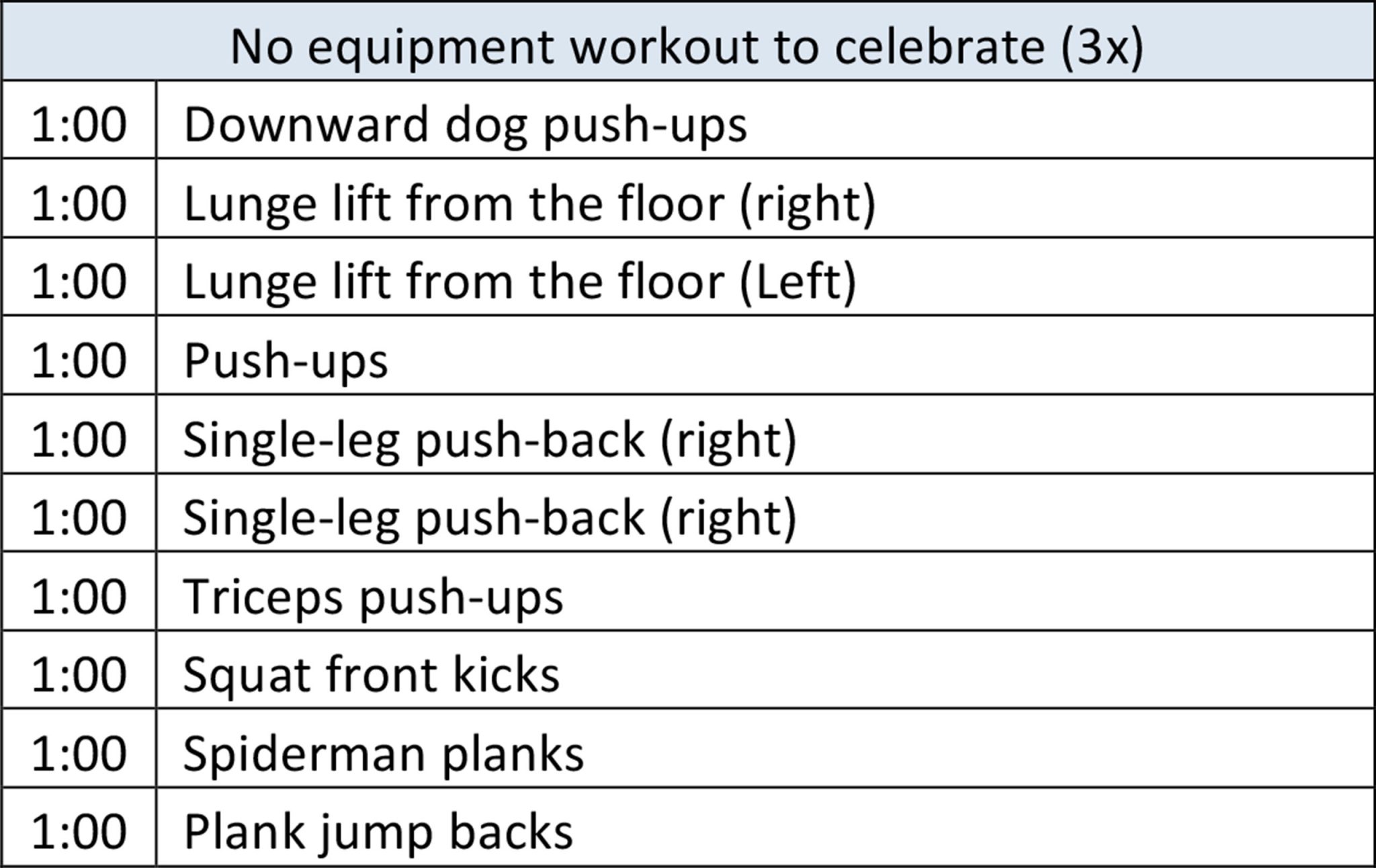 And here's a Spotify playlist to go with it:
Downward dog push-ups:
Lunge Lift from the floor:
Push-up:
Single leg push-back: (This is a challenge move – if you're not confident in your balance or have bad wrists, hold a forearm plank for this minute)
Triceps push-ups:
Squat front kicks:
Spiderman planks:
Plank jump-backs:
(Disclaimer: This workout is not intended for the treatment or prevention of disease, nor is it a replacement for seeking medical treatment or professional nutrition advice. Do not start any nutrition or physical activity program without first consulting your physician.)