Marathon Monday: Change of Tune, Change of Pace
 (Disclosure: Jabra supplied me with the Jabra Rox Wireless Earbuds mentioned throughout this post. As always, I only write about the things I try and love)
With the week from hell over with, it was high time for an attitude adjustment around my apartment. Luckily, that attitude adjustment was made much easier with three events this week: #Sweatworking at Enrgi Fitness, a fun 5K on Thursday night, and the arrival of some new headphones just in time for my runs this week!
Throughout my marathon training, I've come to rely heavily on my premium Spotify account (worth the splurge, people) for new playlists every other week or so to keep me going through the tough long runs. And as fellow runners can attest, there are few things more frustrating than getting your headphone cords tangled up, or having them slap you in the face somehow when you're running into the wind (I'm not sure how that's physically possible, but it seriously happens to me all the time), or just having them get caught in your arm band. We live in a wireless world, so why weren't my headphones up with the trends?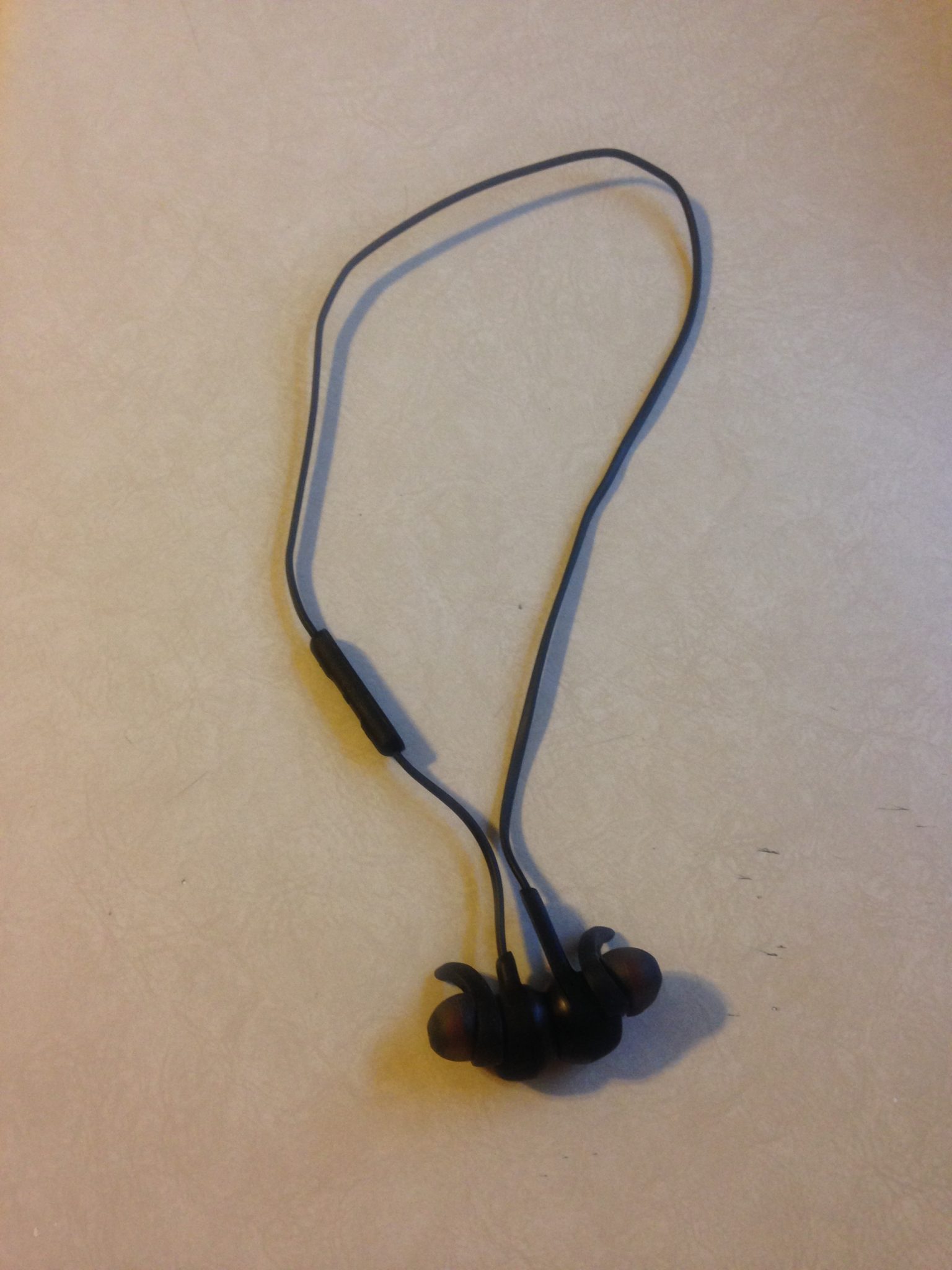 Enter the Jabra Rox Wireless Earbuds, headphones designed specifically for using while exercising so you can break a physical sweat without breaking any mental sweat. The  headphones are connected by one small cord that sits unobtrusively behind your neck, and the right side of the cord has three small buttons for volume adjustment and pausing. The headphones are charged via USB port, and each earbud has a magnet in it for easy (read: tangle-free) storage, and with Bluetooth technology, you can use the headphones for listening to music or answering phone calls.
I tested the headphones out during a short walk around my neighborhood, and I will warn you upfront: make sure to allow a decent amount of time to find your perfect fit for the earbuds. It took me about 30 minutes of trying on different sizes of earbuds and the optional in-ear ear wings to find what stuck in my (apparently oddly-shaped) ears. I felt like Goldilocks- "this one's too small… this one's too big… this one's just right!" But, once I got them secured and fitted, I found myself incredibly impressed with the quality of sound- much better than what comes through my default headphones!
I also love the battery life on these things- I accidentally left the headphones on for about two days straight, and somehow, the battery still wasn't dead, thanks to its lengthy stand-by battery time. And for other marathon trainers, the battery length when playing music is about six hours, perfect for even your longest training runs! On the flip side, my phone battery didn't suffer- even with the Bluetooth headphones, Nike+ Running app, and Spotify going at the same time. Color me impressed.
While I think I'll be sticking with my normal headphones for longer runs (not broken, doesn't need fixing), the Rox earbuds give me a great alternative option for shorter runs. Plus, I've found that it never hurts to have an extra pair of earbuds either at my office or in my purse in case I decide to go for an impromptu run!
And as for the Rock the Night 5K – it was a much-needed excuse for a fun run on a school night. I honestly couldn't tell you the last time I ran a 5K, and call me Captain Obvious here, but I forgot just how fast they go by! I ran at a steady pace, not trying to be a hero after the previous day's double workout, and it was great to just relax into a run.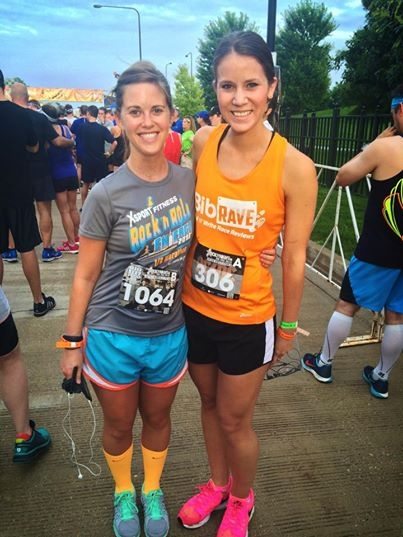 The humidity put a literal damper on the day (you should have seen my shirt after I was done racing… it was definitely a different, much darker shade of grey (insert your own 50 Shades of Grey joke here), but everything was made better by the free post-race beer and meal: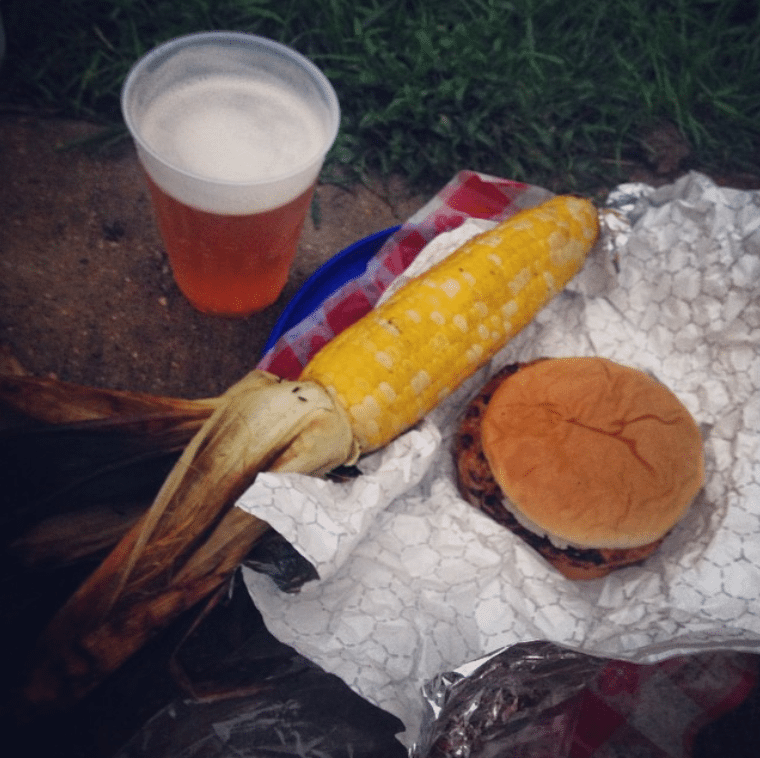 Let it be known that is a Bell's Oberson, not a cheap, watery, domestic beer. And carnivores had the option of a hamburger or hot dog instead of a veggie burger. And they served me that meal on a Frisbee. And there was live music in the festival afterwards. Yup, pretty awesome.
With the new headphones and a different race route to break up my week, I was a pretty happy runner. How was your training this week?