Packing ENRGi Fitness with #Sweatworking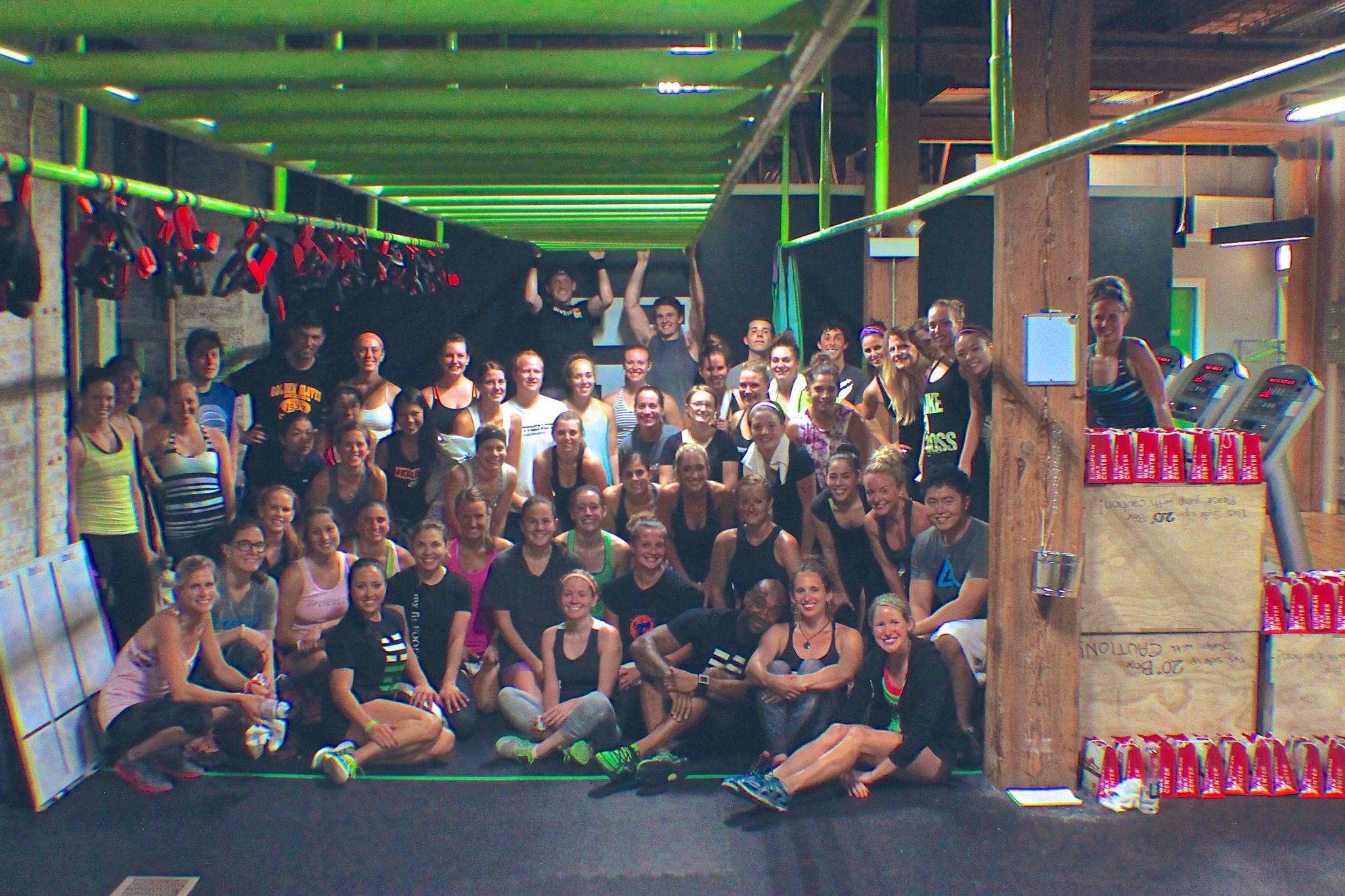 #Sweatworking is a chance for us to introduce a new group to our favorite gyms in Chicago. ENRGi Fitness was packed with ENRGi newbies who got a glimpse of  why we love the gym, including its unique layout, incredible amount of space and variety of classes.
This big group tried out a Warrior Conditioning class, which was a mix of some intense cardio and strength training circuits. Like all of ENRGi's classes, there were modifications for every single move to ensure that anyone at any fitness level could participate.
Liu, who you may know and love as an NTC trainer and a generally uplifting human, led one half of the group upstairs, putting them through circuits on bikes, rowers, treadmills as well as some that used free-weights and meds balls. Fun? Fun.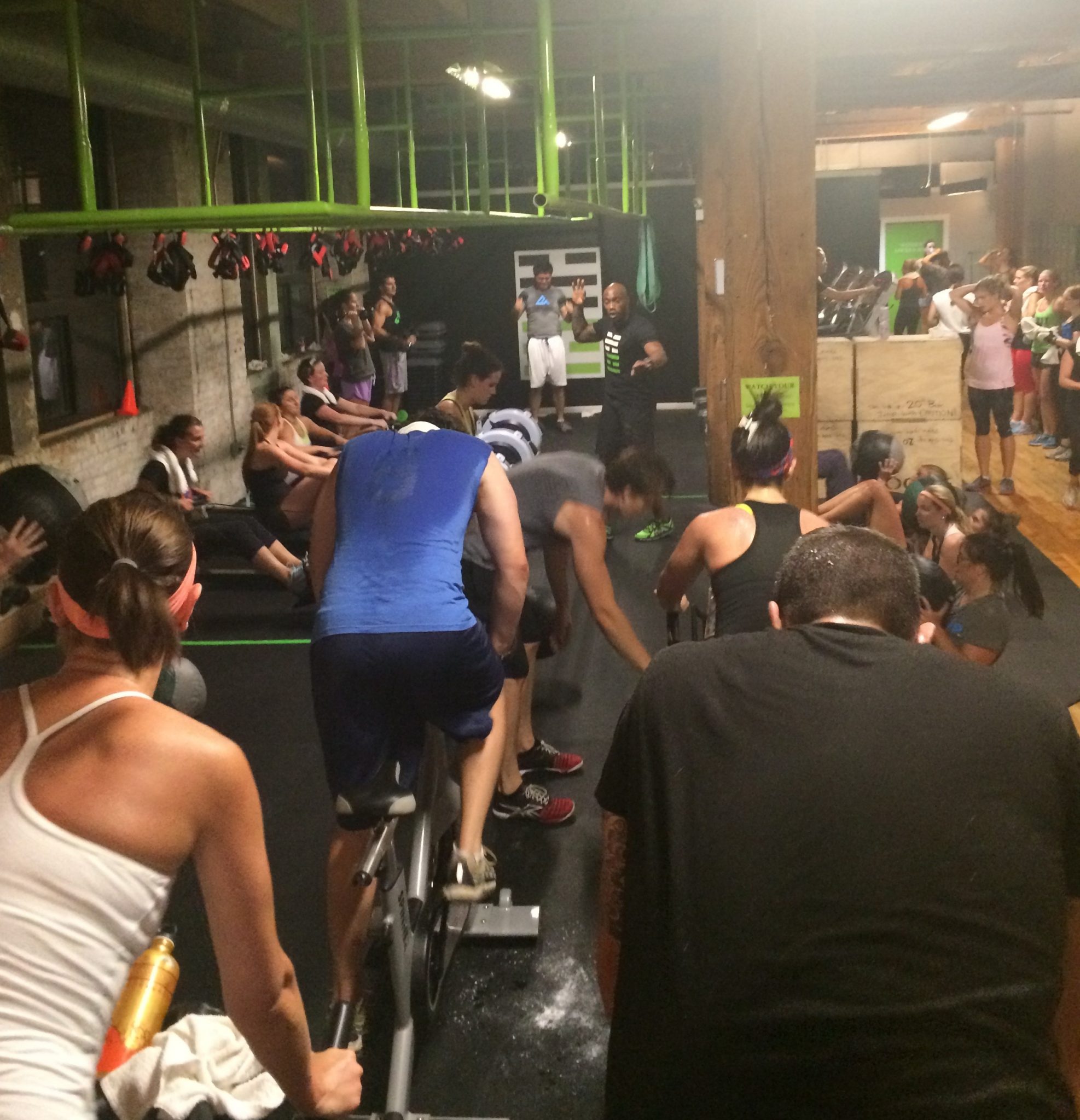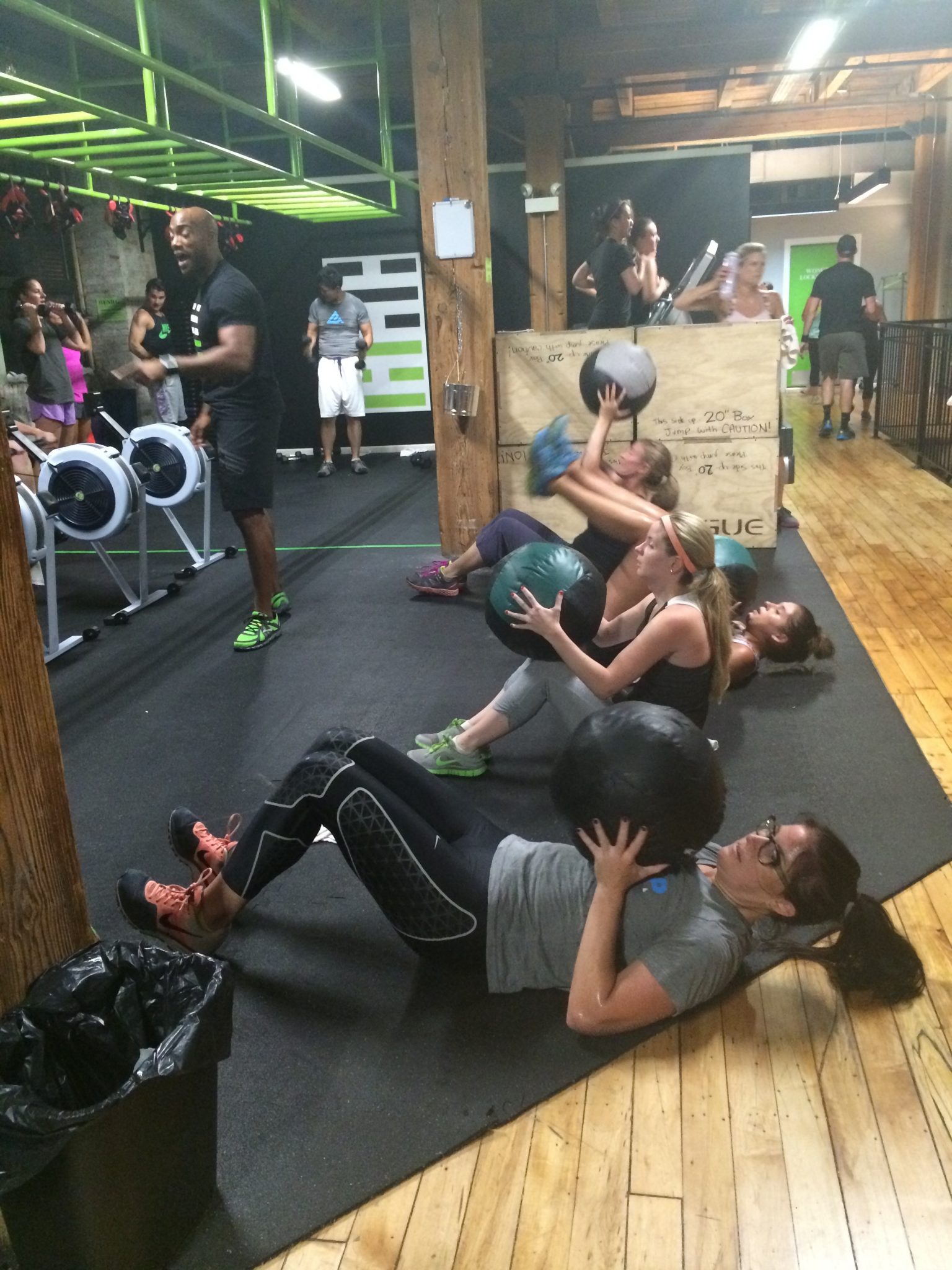 Downstairs, the group got sweaty with the high-energy phenom, Chantelle who used props like battle ropes, Bosu balls and more to get heart rates up and muscles engaged.
After a full 60 minutes of work, the group finished the workout by climbing 7 floors to the gym's rooftop deck, which has an unbeatable view of the city and looks a little something like this: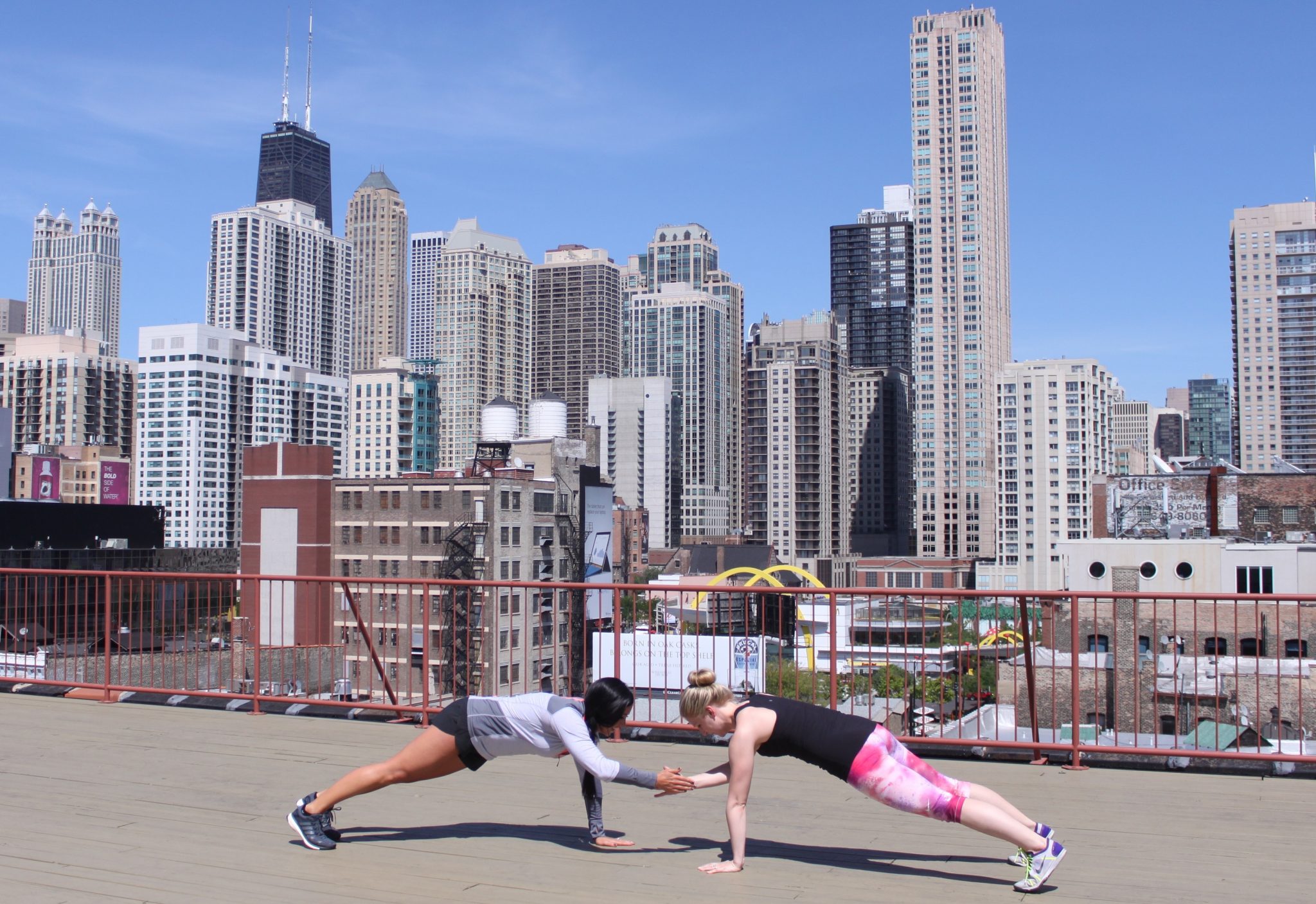 As always, post workout, everyone was rewarded handsomely for putting in a good effort and braking a sweat.
The food was flowing. Serving up hot snacks, My Fit Foods was in the house along with KIND Snacks and Mrs. Greens Market.
To replenish post workout, we had MeStrength, a clean, 0 calorie powdered beverage. We also sipped on CoCo5 and, a personal favorite when it comes to alcoholic beverages, Social Enjoyments.
Airrosti gave free injury screenings, which we saw marathoners appreciating. And of course, European Wax Centers provided each attendee with a free (ahem) bikini wax. You have one month left of summer. You're welcome.
Amazing raffle prizes were provided by Lululemon, ENRGi, KIND, Mrs. Greens Market, MEStrength and Kind.
Want to be a part of the next #Sweatworking? We're taking it to the beach to paddle board with CrossTown Fitness 9/21 and to give summer the farewell it deserves. Sign up early, events have been selling out.