The Ritz-Carlton 75th Floor Rooftop Yoga in Chicago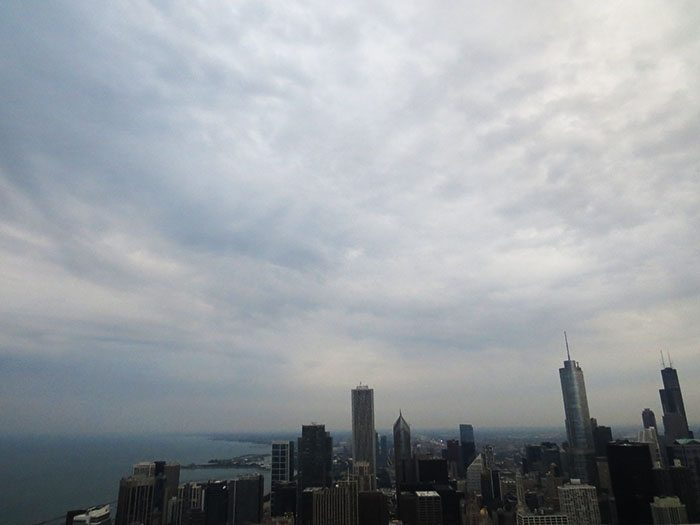 One of the best things about yoga is that if you have a mat, you can practice on any flat surface. The team behind the fitness schedule at The Ritz-Carlton Chicago really took that to heart as they added a class that brought high-flying, rooftop yoga in Chicago to the Magnificent Mile.
If you've ever been to the top of the Sears Tower (Willis … whatever) or the Hancock Building, you've appreciated a great view of the city. I've lived in Chicago since graduating from college and I'm still floored by the skyline every time I have the chance to go to the top of something tall.  What's usually standing between me and and an even more spectacular view is that pesky ceiling.
In sunrise yoga hundreds of feet above Michigan, we said goodbye to roofs and did our downward facing dogs, planks and shavasanas all under the clouds, which were doing some kind of crazy dance as the sun came up.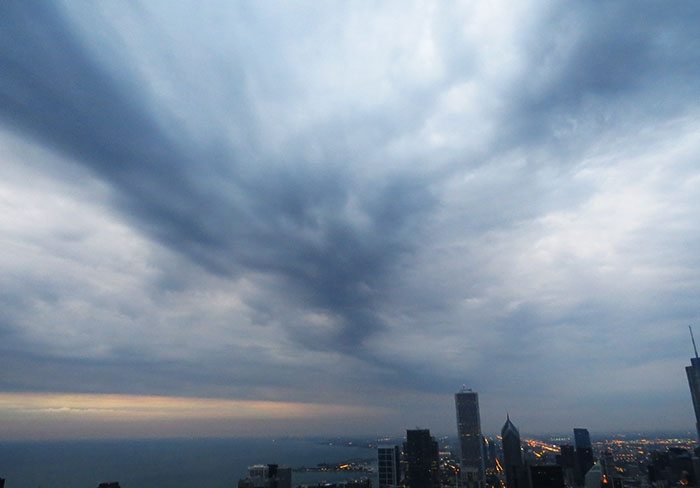 If you're a Chicagoan, this is a great staycation option – being a tourist in your own city is an amazing way to become excited about where you live again. And with views of four states, Navy Pier, Millennium Park, Adler Planetarium, Shedd Aquarium, and much more, it's hard to think of a better way to start your day.
Chicago tourists can use this as an opportunity to reinvigorate their bodies after days of walking the city, because there really is no better way to see this city than on foot (with the exception of the Chicago Architecture Boat tour, you can sit down and fall in love with Chicago on that boat ride).
Sunrise Yoga is offered Friday through Sunday at 6:00 am for $25.00 per Hotel guest. In the event of inclement weather, class will be held indoors.
Gym: The Ritz-Carlton Chicago, 160 E. Pearson St
(take the elevator to the lobby on the 12th floor, then take the stairs or the elevator on the lobby level down to floor 11 where the hotel's spa is. The class meets at the spa where you'll be taken up to the 75th floor rooftop)
Class focus: This yoga class is about the experience. It's a great yoga class, but you'll be so engrossed in the view that it really won't matter so much if you hold that down dog for four breathes or five.
Cost per class: $25
Arranging to take the class:  To reserve a mat, contact the Spa at 312 573 4915.