Class title: Rowing

Studio/gym: RowFit, 1455 W Hubbard, Chicago, IL

Class Focus: Group training on rowing machines – think the rowing equivalent of spinning.
Cost per class: $20
Money saving offers:
First class is free

This is a CrossFit gym, so monthly membership prices are available for a variety of membership levels.
Who should take the class:
Anyone looking for an intense cardio workout with a different spin 
The Fab Fit take:
I've been hitting the rowing machine lately so I thought that I was ready for a full hour of RowFit.  The coach Stephanie (remember, CrossFit instructors are coaches) gave the class a rundown of the machine and form,  getting all of the newbies on the same page as the veterans.
Stephanie had an insane passion for rowing and an eye for form, making rounds through the group making sure each movement was spot-on. She led the class as if she was training olympic athletes, striving for perfection.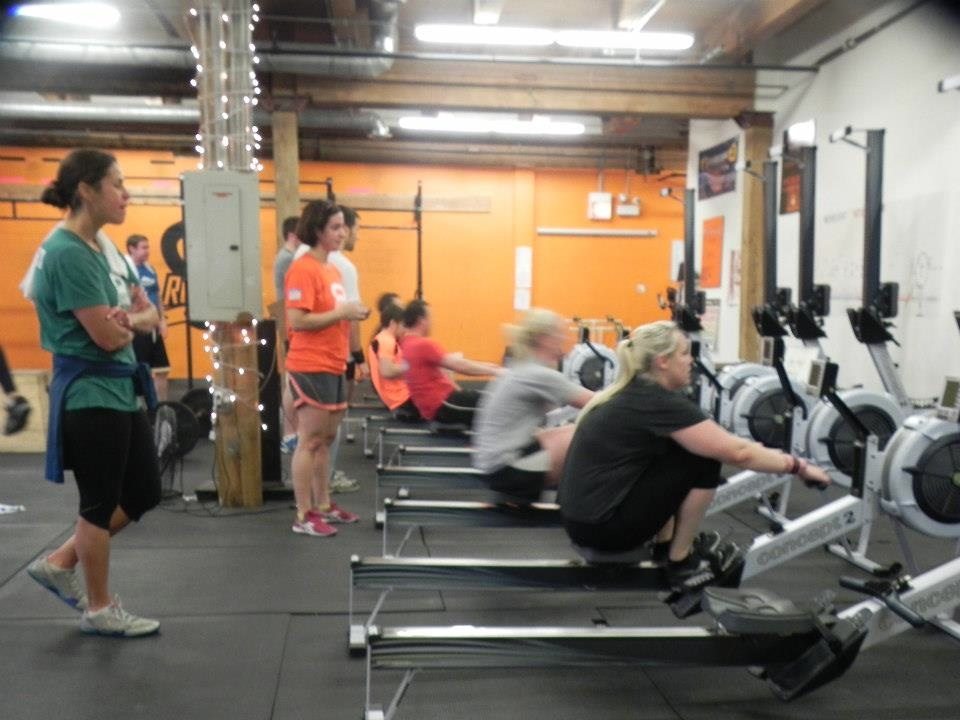 (image courtesy of RowFit)
The workout itself sounds simple, we rowed at varying speeds for 18 minutes twice. The first time through, we each worked individually to keep our pace, starting at 20 meters/second  (a slow and steady pace) to 24 meters/second (still steady, but definitely pushing it) back down to 18 meters/second, increasing or decreasing  every 3 minutes.
After our 4 minute rest, we went through the workout again. This time, the coach turned the class into a giant boat, teaching us to "match pace." We rowed in unison for the duration with the coach revealing her true colors as a college rower saying, "there's no better sound in the world than than everyone rowing in unison." It did actually sound pretty cool.
The verdict: This was a serious calorie burner, my heart rate monitor/watch tracked it at a little over 400 calories (if you think that's low, your treadmill has been lying to you). I'll be back to try Rowing Bootcamp.