Strictly Strength at Studio Fit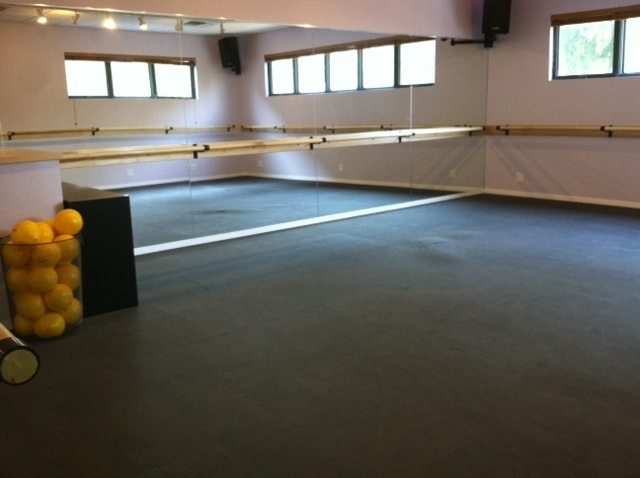 Class title: Strictly Strength
Studio: Studio Fit, 1011 W Armitage
Class Focus: Toning and strength at a fast pace using light weights and body weight as resistance
Cost per class: $13 for a single class, which, for the class type and the neighborhood is a complete steal
Money saving offers:
The studio is new, so it's running a ton of specials, ranging from first week free to packages with different daily deal sites
Packages can bring the price all the way down to $9/class
Sure Fit membership: $89/month if you work out 10 times in a month (Good and good for you)
Who should take the class: Anyone looking for an effective, fast-paced way to tone up. Great for yogis looking to hold a pose longer, runners who need to build up some speed and strength or anyone looking to change it up.

The Fab Fit take:
This class offers an approachable way to tone muscles from head to toe. The instructor offered modifications for different fitness levels, which makes this great for a wide range of people. Using two sets of light weights, this class was a workout from head to toe. The structure of the class moved in almost an arch:
warm up
a series of leg/arm combo exercises
abs on the floor
planks
The same leg/arm combo exercises
"Minutes of power" which was a series of minute-long exercises including calf raises, more planks and a few other exercises
cool down
My favorite part: the class moved really quickly. Each set was short and we moved quickly to each subsequent set, so the routine never lagged or felt like it was taking forever. Nothing kills a class for me more than feeling like I'm counting the minutes.
The teacher talked through proper form with each new movement, which a lot of teachers don't take time to do.
Although the class never maxed out my muscles, it was really effective. I felt sore for about 2 days after. It's a class that can really be adjusted for any fitness level and can tone without getting that, "If I have have to do one more (insert exercise here), my (body part) is going to mutiny." feeling.
Tips:
New student discounts aren't listed on the site, so try dropping in for discounts or a free first weeks
The studio is a 3 minute walk (at most) from the Armitage stop on the Purple/Brown line
The verdict: I'll go back – the class held my interest and challenged my muscles.