Why is Everyone You Know Playing Pickleball?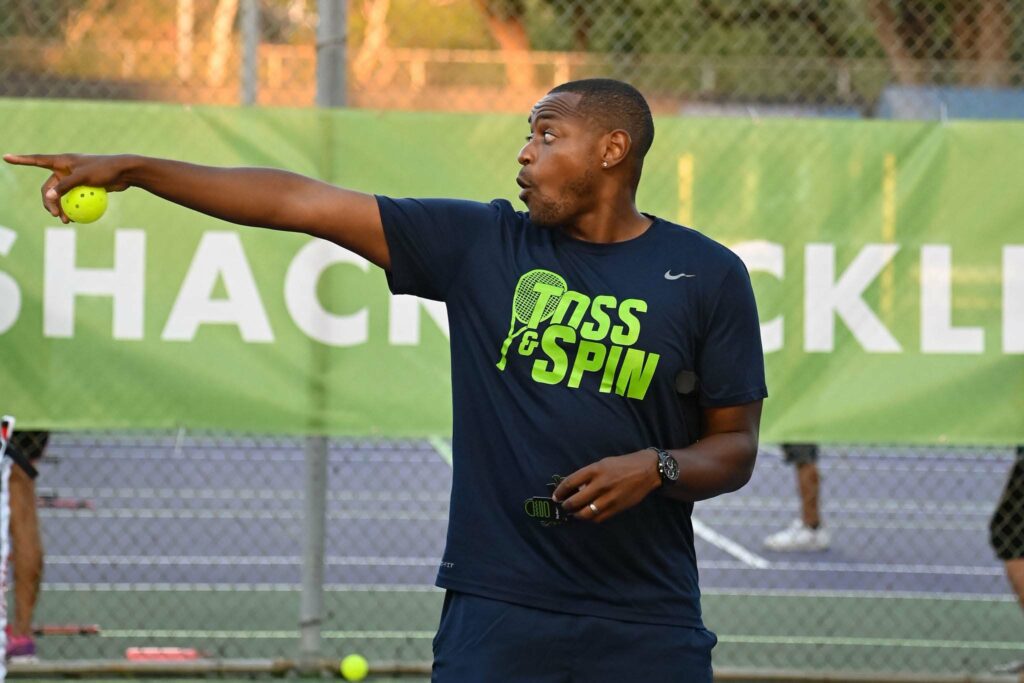 The pandemic did interesting things for any sport or fitness discipline that's primarily done outdoors. Hiking, running, and racquet sports all saw an influx of new participants. The most intriguing of these trends – to me at least – is pickleball.
It was a game with accessibility for everyone at its core, and was co-created by a one-time Lieutenant Governor of the state of Washington. No, I'm not kidding. And if you know anyone who has access to a country club, they probably play or know people who play pickleball.
But the pandemic created a unique opportunity for the sport to jump from a country club game to a game popping up on any open surface. It's been featured prominently on reality TV franchises like The Real Housewives and Vanderpump Rules (I maintain that my husband is the reason I know anything about Bravo).
One Chicago-based company has been riding this wave of popularity: Toss and Spin. As a collegiate tennis player who spent the early years of his career working for brands like Wilson, Gatorade, and Kraft/Heinz, the Toss and Spin founder Chris Clark was uniquely positioned to create something special in the pickleball space
So when the pandemic hit, he took a corporate furlough and made it work for him, creating a business around tennis and pickleball. But as you look at the company's offerings today, it's almost entirely centered around pickleball.
As I chatted with Clark, we talked about the changing age of pickleball players – in 2020, the average pickleballer was a 55-year-old according to the Sports & Fitness Industry Association (SFIA) 2019 Pickleball Participant Report.
"The perception, even now, is that pickleball is an older sport, but every day it gets younger and younger." Clark shared. The average age in 2020 dropped to 41 and in 2021 it was 38.
Timing is everything, even for pickleball. Mix together a number of pandemic-related factors and it's easy to see why pickleball was the fastest growing sport in the US in 2021 and 2022. Add a dash of the pandemic boom in leisure sports – Americans played an additional 32 minutes a day in 2020. And sprinkle in the ease of picking up the game, pickleball was in the perfect position to surge.
How easy is it to pick up pickleball? This easy. Last month, a group of aSweatLife ambassadors gathered to play pickleball at the Schoolhouse venue inside Architectural Artifacts, and on the way to organize the event, I realized no one in charge knew how to play. I quickly googled and watched an instructional video on YouTube. Then I taught everyone how to play and appointed ambassadors to do the same.
We had an incredible night of pickleball. And as I sheepishly told Clark that anecdote, he excitedly supported the method, reminding me that that's one of the best parts of pickleball – it's simple to understand and explain.
For Toss and Spin, pickleball lessons, classes, team building and curated brand events will continue to be a focus for the company, but underneath those goals, Clark has world domination on his mind. He shared his desire to be a global turnkey solution for pickleball, making it accessible for anyone to play.

For now, you can find Toss and Spin in Chicago, Los Angeles, San Diego, New York, South Florida, Baltimore and the DC area, but you can request them anywhere.