The Best Meal Kit Services to Try Right Now
In modern times, we're finding the need to go back to our roots and shift to health habits and practices we did decades and even centuries ago. As an RD, I would say one of the most important shifts in this area is cooking at home. While decades ago it was just simply what we did, now it's less normalized and our health is starting to take a hit. Meal kit services saw this gap and have combined modern technology and convenience with cooking from home.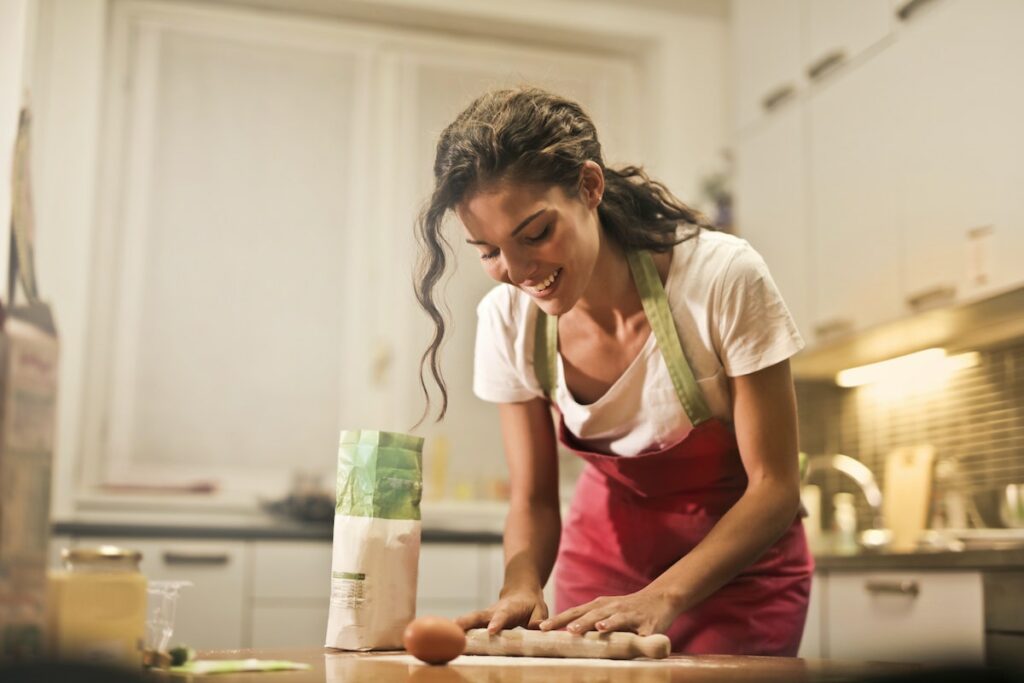 What is a meal kit service, and is it right for me?
Meal kit services commonly ship ingredients and recipes right to your door — and most now even ship full, prepared, reheatable meals. You might want to look further into this if:
You constantly have an issue with food waste. While there's a lot that can be done with proper planning and creativity, it's a common problem for most people. If your travel schedule and daily routine are somewhat unpredictable, this can be an uphill battle. Meal services make it easy to plan and receive the exact ingredients you need to make a meal. This can be a buffer for busy seasons like summer or the holidays. 
You don't consider yourself a pro in the kitchen just yet. We all start with different levels of cooking, and that's okay! A meal kit service could be an excellent start to get more comfortable preparing meals that actually enjoy. 
You're looking to start eating more balanced, whole food-based meals. If you've been prone to getting take out and eating on the go, this may be something you've gotten away from (again, that's okay and normal). This can be a good way to really nourish your body with full, consistent meals. 
You're looking to branch out with different flavors and cuisines. Some have more variety than others, but all meal kit services do alternate different types of food, spices, etc. This can really help you get more adventurous in the kitchen.  
Let's deep dive into popular meal kit services
I'm honestly drooling looking at Sunbasket's recipes — they have a variety of different spices and cuisines to keep you excited. What impresses me the most about Sunbasket is the sourcing. Their food contains nutrient-dense, organic produce, wild-caught fish, and organic meat and eggs. The one drawback is they do have limited vegan options. Although they do have some, another company might be better for vegan individuals. You have the option to cook yourself or just heat up the food and tailor each meal based on your lifestyle, preferences, or intolerances.
This one is without a doubt the best vegan option I've seen. All options are 100% plant-based, gluten-free, and decently high in protein, which can be rare for vegan recipes. They also have the meal kit or fresh prepared meal option, so you can decide what fits your lifestyle. While navigating their site, I see so much color, flavor, and variety. That said, the prep and cook time for most meals seems to be a little longer. All in all, it can be really beneficial if you're vegan or simply would like to add more color, fiber, and plants to your everyday meals. 
One of the standout features of Home Chef is that there are many different categories for preparation, which helps you know what to expect and allow adequate time. These include the standard home chef, express meal kits and oven-ready for busy nights, microwavable fast and fresh meals, grill-ready, and culinary collection for more intricate meals. The options to modify meals are "calorie conscious" and "carb conscious" as well as eliminating individual ingredients. Although they have good intentions with this, this can be nuanced as we all have different nutrient needs — so these blanket statements might not necessarily be helpful. They do have some (but limited) vegetarian options but no vegan options. 
Blue Apron was the first meal kit service I was exposed to and the pioneer in the meal kit space. Their current categories include signature, vegetarian, and wellness. After looking at each, everything in the wellness category looks flavorful, satisfying, and balanced. They do also have "heat and eat" microwavable meals, but there seems to be less variety with those. There also seems to be no strictly vegan option available. Blue Apron does offer hormone- and antibiotic-free meat, poultry, and eggs but nothing USDA organic. 
This is another one of the most popular meal kit services. I think their best feature is that they have a "family-friendly" category, in which the meals are kid-tested and approved. Additionally, they have a meat and veggies option, plant-based, "fit and whole" for more balanced meals, pescatarian, and quick and easy (meals under 30 minutes). They also are pretty generous initially for free meals to see if the service will work for you. It looks like some but not all food is organic. That said, they do have specific environmentally-responsible suppliers which are all listed on the site. 
The bottom line on meal kits
It seems that this food trend is here to stay. As someone who talks food/food habits with people everyday for a living, I really do think many people could benefit from using a meal kit service. While each has its own unique benefits for different people, needs, and situations, my overall favorite is Sunbasket. While I highlighted five, there are many more out there that could also be beneficial. If you're looking into these, be discerning with food quality, meal structure, types of recipes, convenience, and if they're allergen-friendly. All in all, meal kits are a great way to liven up your meals this year.