Best Holiday Pop-Up Markets in Chicago
This year, shoppers are returning to holiday markets for their holiday gift hunt. These rotating markets offer an opportunity to find well-priced items all season long. Trinkets and other special purchases are often better sourced in person.
"After two years of pandemic holidays when people spent more dollars online, shoppers are back in force in stores and at holiday markets," according to USNews. Small business owners are enjoying the financial benefits of shoppers' return. The scents of holiday candles, cookies, and cocoa get shoppers in the spending mood as they make their way through these holiday markets.
Now, I'm sure you're asking how do I get in on this? The answer: Shopping small businesses and saving some money all while enjoying the spirit of the holidays! If you're in Chicago, look no further than the list below for some of the most promising holiday pop-up markets around the city.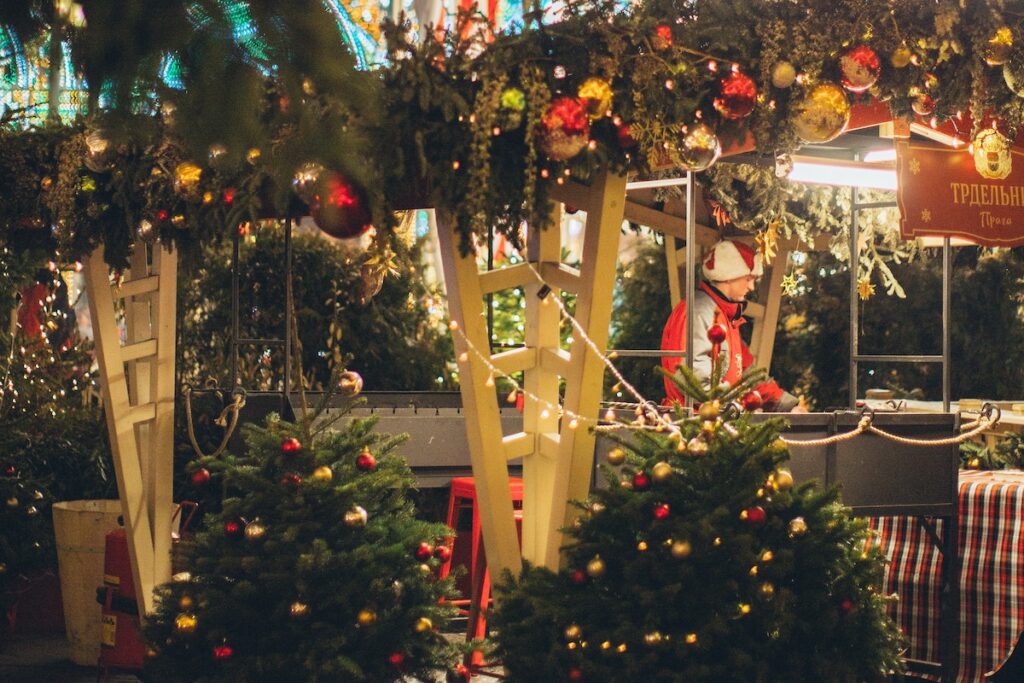 Now through December 18th, 2022
35 S. State St., Chicago, IL
This free market is sure to fill you with the merriment the holiday season is all about. Here, you'll find local artisanal goods and festive gift options. While soaking in the joy of the holidays, you can become a spectator for the weekly entertainment and participate in the fun seasonal activities.
The State Street Holiday market is a project of the Chicago Loop Alliance. Vendors and products include a number of boutiques, imported goods, home decor, beauty products, and self-care supplies. While you're in The Loop, feel free to start a new holiday tradition!
Now through December 24th, 2022
1554 N. Milwaukee Ave., Chicago, IL
This pop-up shop highlights small businesses this holiday season. If you're in search of the "perfect" present, Neighborly has you covered! This shop carries goods from over 200 independent makers. Most products are handmade and eco-friendly. Check out their website for a collection of their favorite holiday gift ideas.
There's also a special section on the website for festive, holiday goods. Some of my gift ideas for your loved ones include thermos bottles, tote bags, and Chicago apparel. Neighborly also has a permanent store location in Lincoln Square.
Sat. December 10th, 2022 from 10:00 am–2:00 pm
135 N. Kedzie, Chicago, IL
This seasonal market is one of the most unique in the city and will feature some local favorites. Masks are requested at this event. During the summer, the market is outdoors, but seasonally it's converted to an indoor marketplace. The space primarily sells hyper-local produce grown in community gardens.
This year, The Neighborhood Market celebrated its 10-year anniversary! You can also easily browse some of the other vendors online. Some of my gift ideas for your loved ones include travel supplies, crocheted accessories, organic herbal teas, wellness products, and vintage purses.
Sat. December 10th, 2022 from 12:00 pm–6:00 pm
4100 N. Damen Ave., Chicago, IL
This jolly market will feature tons of goodies from several vendors. 20+ merchants will be onsite along with amazing entertainment and a raffle. Santa and the Winter Queen will be available at select times for photos; be sure to visit the website for more information. There will be plenty of food options and drink merchants selling beer, mulled wine, hot cocoa, and lattes.
Grab some friends and stop by for music, shopping, and fun. This wonderful outdoor event is a great opportunity to support local businesses! Some of my gift ideas for your loved ones include toys, experiences, apothecary items, and pet supplies.
Sat. December 10th from 6:30 pm-9:30 pm
1740 W. Webster Ave., Chicago, IL
This winter market offers a unique twist on your holiday shopping experience. Goods from numerous craftspeople will be brought together and showcased during this event. There will be food from 5411 Empanadas and beer from Revolution. Activities will include small make-it-take-it crafts, holiday cookies, and a giveaway contest!
Featured vendors include woodworking designers, LGBT artists, and clay-makers. General admission tickets are $15 and you can add on drinks, cookies, giveaways, and more for an additional cost.
Sun. December 11th, 2022 from 10:00 am-4:00 pm
401 N. Morgan St., Chicago, IL
This curated, artisan market will showcase the best of Chicago and the Midwest in food, fashion, home goods, and art. Located in the Morgan MFG Building, tickets are $8 for general admission in advance or $10 at the door. Kids under 12 are free for this event and well-behaved, leashed dogs are welcome to attend.
This is a great time of year to shop and support small businesses at a market that celebrates their ingenuity and showcases their passions. This market is a great spot for one-of-a-kind products! Shoppers will also have the opportunity to meet some of the artisans and learn how their products are made.
Sun. December 11th, 2022 from 11:00am-3:00pm
1400 W. 46th St., Chicago, IL
This holiday market will feature numerous local vendors. Here, you're sure to find thoughtful gifts for everyone on your list! Some of my gift ideas for your loved ones include incense, holiday terrariums, jewelry, bath bombs, and candles. There will be vegan comfort fare and pizza onsite as well.
Keeping in the holiday spirit of giving to others, you can bring gently used warm winter clothing to donate to those in need. Another exciting offering is the free tour of Whiner Beer Company's Brewery led by the brewers themselves! All you have to do to participate is meet in the lobby at 3 pm.
December 17th and 18th, 2022 from 10:00 am-5:00 pm
1341 W. Randolph St., Chicago, IL
This stylish, indoor market will feature some unusual crafts with a mix of vintage and modern aesthetics. Some of my gift ideas for your loved ones include decorative objects, housewares, and hostess gifts. There will be more than 125 vendors present so the options will be plentiful. The market bar will be serving bloody marys, beer, and wine/champagne.
Local eateries will also be onsite at the three-floor market located in the Plumbers Hall building. General admission tickets are $10 and they're good for both days! There are also a number of ticket packages available if you're planning to attend with a group.
Hopefully, you'll be able to carve out some time to stop by at least one of these markets before it's too late!