8 of Our Favorite Women-Owned Companies in Chicago
Every year on December 1, we celebrate National Women Support Women Day. This day was created in 2018 by Amy O'Donnell to remind women that they're not alone in their struggles. It provides us with the opportunity to unite and build each other up. We can dedicate time to appreciate the hard work and determination of women and the achievements they've made throughout history.
Celebrating this day should be on your to-do list! This can be done by reaching out to some of the women in your life and expressing your support, supporting their business, or by donating to their cause. Diversity and opportunity are some of the greatest parts I love about Chicago. Chicagoans and visitors, this year I encourage you to embrace the opportunity to support women and make the most of this day.
Read below to see my picks for women-owned companies to support in Chicago as you celebrate "National Women Support Women Day."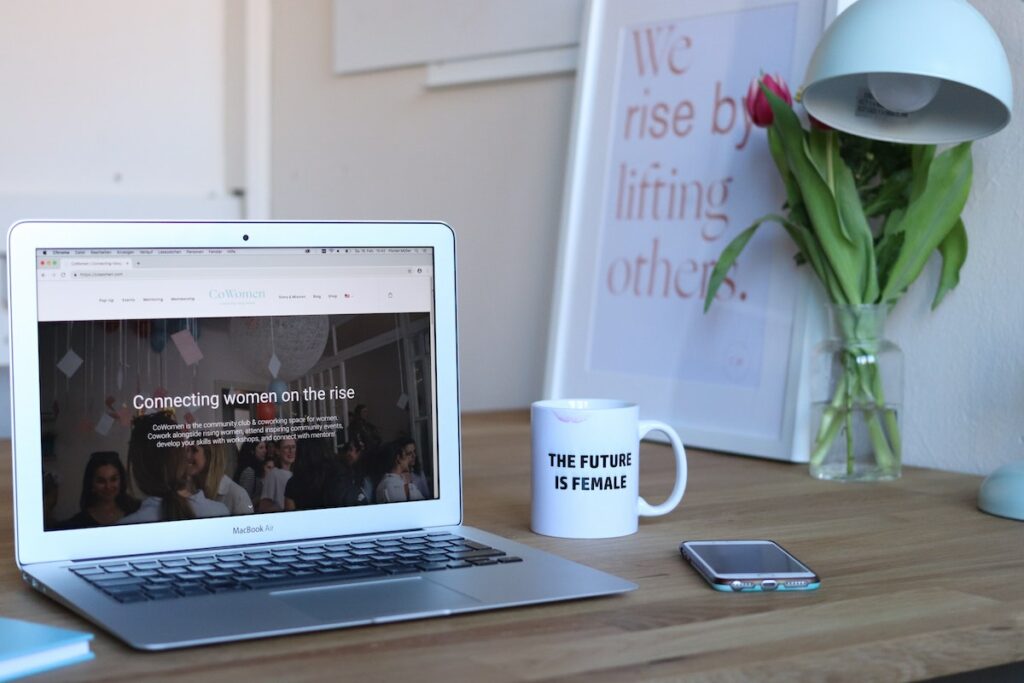 Coffee
If you're like me, your day doesn't begin without your first cup of coffee! Featured by TimeOut in last year's list of Women-Owned Chicago Businesses, Chicago French Press is my coffee shop pick. Founded by former Wall Street analyst Kris Christian, Chicago French Press has been in business since 2017. This gourmet coffee shop features 20+ coffee and tea blends, locally roasted here in Chicago. Suffice it to say, everyone should be able to find a favorite flavor when they head to the shop located in the Roosevelt Collection. Perhaps the best part of supporting Chicago French Press is that you'll also be supporting select 501(c)3 organizations since 5% of the proceeds of each bag sold are donated to charitable initiatives. 
Boutique
I'm a big fan and believer in retail therapy! Another business featured by TimeOut and several other publications is my boutique pick, Bon Femmes Shop. Founded by fashion and art blogger Omotola Akinbiyi in 2015, this shop started as a way to showcase female artists. Akinbiyi saw that women were "majorly underrepresented in the art world," and became inspired to bring their work to our homes. The current collection features art, home decor, beauty products, and more — all created by women. Another opportunity to support two causes at once, a portion of Bon Femmes proceeds are donated to female-run charities in order to give back to the community. Located in Ravenswood, be sure to stop by the next time you're in need of a retail therapy session.
Food
No list of recommendations is complete without a food spot! My food pick, Sweet Maple Cafe, tops many lists as a Chicago favorite. The cafe opened in 1999 when founder Lauren Hynson purchased an abandoned restaurant space and renovated it herself. Located on Taylor Street in Little Italy, this neighborhood staple offers country-style comfort breakfast and lunch. The modest storefront cafe feels homey and the community atmosphere and hospitality of the friendly staff will have you wanting to come back for another visit. The food is prepared the "old-fashioned way" based on Hynson's collection of family recipes, which were then taught to the cooks by Lauren herself. Sweet Maple Cafe has received national media attention and draws a daily crowd of loyal customers.
Hair salon
As a Black woman, it can be challenging to find a hair salon with stylists who are accustomed to doing Black, textured hair. I selected my hair salon pick, Salon 1800, based on both personal experience and the diversity of their team of stylists! Located in Lincoln Park, this salon offers a full-service menu from styling, coloring, and extensions to waxing. Salon 1800 has been a part of Chicago's history for over 30 years. In 2015, Lisa Kerman took over as the owner and rebranded the company. Kerman has a commitment to inspiring her team through her hard work ethic and can still be seen providing services as a hairstylist today.
Yoga studio
My personal favorite form of fitness is yoga! Located in Bucktown, my yoga studio pick is Eb & Flow. Ebonie Howard and Peggy Howard Moore opened their studio in 2013 while they were on a journey to find deeper meaning in their lives and inner peace. Through their practice they've been able to inspire others to achieve healthier physical and mental states of being. The large, sun-filled studio welcomes yoga students of all ages and all levels. The owners of Eb & Flow feel strongly about supporting the community and showing compassion for others. They've donated over $12,000 to charity throughout their time in business; some of those funds went directly to the non-profit Connections for Abused Women and their Children.
Bookstore
As my second grade daughter develops her reading skills, I've been reminded of the importance and value of diving into a good book! My bookstore pick, Semicolon, focuses on books, art, and a chill and relaxing atmosphere. This store and gallery is on a mission to connect the pursuit of knowledge to the community. Located in Wicker Park, Semicolon has developed their own literacy focused non-profit with the goal of raising literacy rates throughout Chicago. Owner Danielle Mullen opened the space in 2019 during a bout with cancer and now finds herself selling more than 50,000 books a week online and in store. The continued success is aided by the countless media mentions of the store as well.
Jewelry
The same way that retail therapy is healing, diamonds have been known to be a girls best friend. My jewelry store pick is independently owned, Adornment + Theory. Founded in 2017 by Viviana Langhoff, this store's mission is to curate a high quality collection of jewelry that all tells a story. Each piece was designed by Black, brown, and indigenous women of color from across the globe. Adornment + Theory showcases over 30 artists including Langhoff's own collection of engagement rings and fine jewelry. Guests are able to stop by the Logan Square location or schedule a consultation to design a one of a kind piece. 
Spa
As women we can support ourselves through self care! There's no better place for self care activities and treatments than my spa pick, Spa Space. Whether you're looking for a massage, facial, or acupuncture, this place has you covered. Natalie Tessler founded Spa Space in 2001 as a way to create a job for herself that would bring her happiness. She worked to create a space that people would love to visit. Located in West Loop, there's an atmosphere of respect and comfortability here accompanied by everyone's favorite hot tea or cucumber water. 
The bottom line: This list is of course not an exhaustive one but instead some of my favorite businesses around the city. On December 1, I encourage everyone to set aside some time in your day to support another woman in any way that you can so we can all celebrate National Women Support Women Day!