9 Ways to Upgrade Your Coffee
I'm a mom to three kiddos and am co-sleeping with any one, two, or three of them on any given night. Therefore this mama knows her coffee — and I know it well.
But I don't sip on your standard cup of Joe every morning — I make sure it's extra frothy, filled with supplements, and stays hot all morning long (because who knows when I will get to finish it!).
Below are my nine tips for you.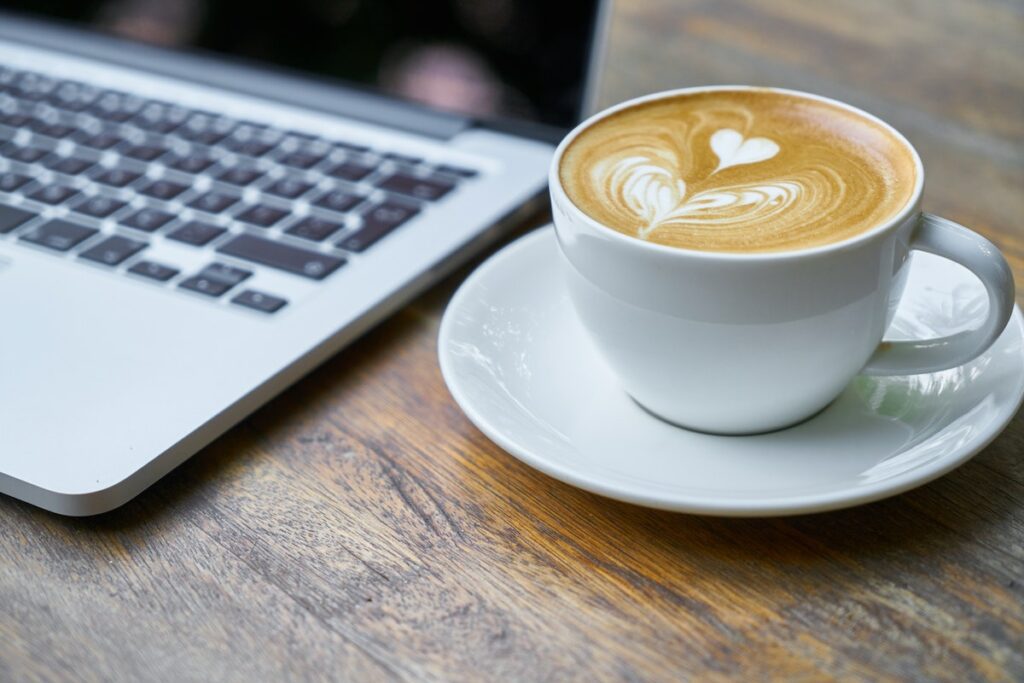 How to upgrade coffee
1. Organic coffee
This is probably the most important way to upgrade your coffee — make it organic and check the source of the beans. Why, you ask? Well, many conventional coffee brands have been found to have mycotoxins on their coffee beans. Mycotoxins are toxic compounds produced by certain types of fungi. Accordingly, when ingested, mycotoxins can cause a toxic response known as mycotoxicosis that's been linked to neurological disorders, cancers, immune disorders, and more. Some of my favorite reputable brands include Bulletproof, Purity, and Kicking Horse.
2. Insulated coffee mug
Sounds like a no-brainer, right? That plastic or paper cup from Starbucks isn't going to keep your coffee warm all morning while you chase toddlers to put on clothes or change back-to-back diapers. I highly recommend you purchase an insulated coffee mug or a fancy ember mug. An electric coffee warmer will also do the trick (and is less than $15 on Amazon!).
3. Handheld frother or blender
I love for my coffee to be frothy AF. You can easily grab a handheld frother on Amazon for less than $20, but if you don't want to add another gadget to your kitchen — believe me, I get it! — you can toss your coffee, raw milk, and supplements into a blender and whip it up for 30 seconds. Viola — it's frothy! 
4. Plant-based creamer
Bye, bye, regular milk. Hello, plant-based creamer. WhatIF's BamNut Milk Barista was designed specifically to be used in coffee and tea. With a balanced, nutty taste, it's ultra creamy and does an excellent job of frothing and foaming. Bonus: It's good for the environment too!
5. Protein
Another little hack I found really helpful has been adding protein to my coffee in the morning. By adding protein to your coffee, you can help keep your blood sugar and energy stable — and in return regulate your blood sugar so you don't find yourself crashing. (This happens when you add a ton of sugar to your coffee as well!). Sometimes adding a protein powder can add a thickness to your coffee, so take it slow and start with half a scoop to find the right consistency for yourself.
6. Date syrup
I love a good pumpkin spice latte, but I don't love all the chemicals that come with it. So I like to add a little date syrup, which is exactly that — 100% dates — to sweeten up my coffee.
A little bit goes a long way with this. I always find that products derived from whole foods serve my body better, and that's the reason why I reach for this syrup as opposed to many conventional coffee sweeteners.
7. Mineral shilajit
Once you go mineral shilajit, you won't go back! This product is a bit of a splurge, but it's jam-packed with 84+ essential minerals to support your immune system and improve energy and heart health. This is also easily mixed into your coffee with a blender or handheld frother.
8. Collagen
I'm sure you've heard of the collagen in your coffee trend by now, but do you know why it upgrades your coffee? Collagen is a protein your body produces less of as you age, resulting in wrinkles and a decline in bone tissue. When you add collagen peptides to your coffee, you can help make it easier for your body to digest and support your skin, hair, nails, bones, and more.
9. Grass-fed butter or ghee
I won't deny it, it took me a little while to get behind the grass-fed butter coffee upgrade. Butter in coffee?! But hear me out. Butter is a healthy fat, a good source of vitamin A, and helps keep you satisfied longer. 
On any given morning, I'll use a combination of these upgrades in my morning coffee. Which upgrades are you willing to try? Drop a comment and let us know!