6 Prebiotics to Support Your Gut Health
When it comes to the health of your gut and microbiome, probiotics seem to be the star of the show. Although those are important, your good gut bugs need to eat to survive — just like most living things. This is where the often overlooked but equally important prebiotics come into play.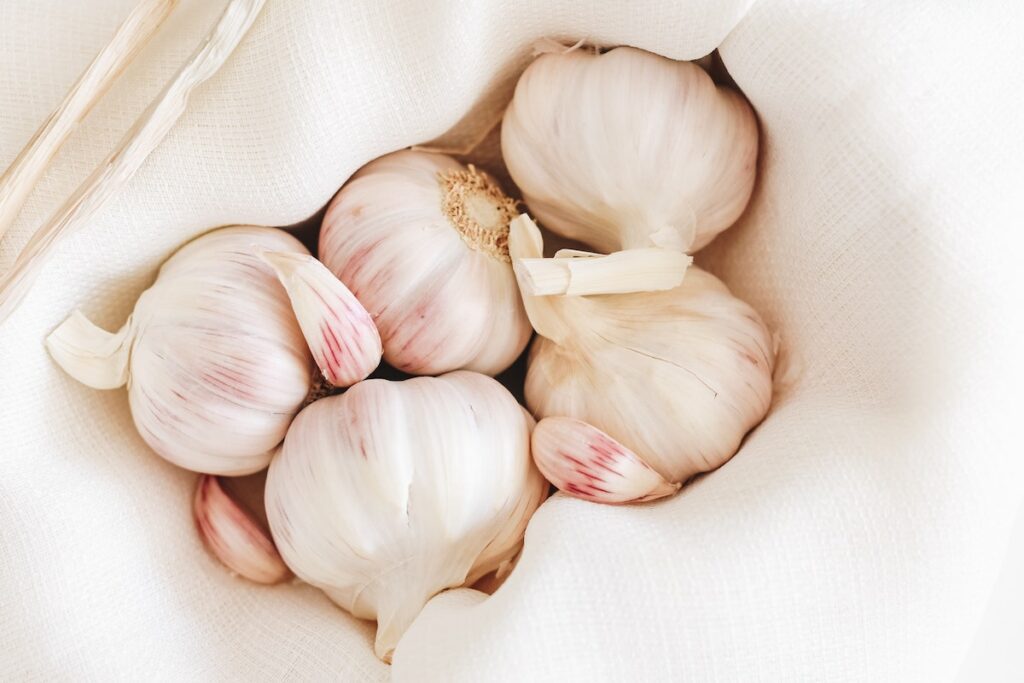 What are prebiotics?
I like to think of prebiotics as "fertilizer" for your good gut bacteria. They really are key players in creating an abundant and healthy microbiome. 
Let's first start with why our microbiome and gut environment is important. As research on the microbiome continues to grow and evolve, we're learning that the health of your gut can impact things like immunity, mood, sleep, energy, cravings, and more.
Sounds pretty important, right? Many experts would say so — but that said, gut health can be multifaceted. 
Best prebiotics to support your gut health
Being intentional about prebiotics, or certain types of indigestible, fermented fiber, is a good place to start. As you look through the following list, it may seem like a random mishmash of foods and might not seem very intuitive.
I encourage you to consider each one and take inventory of what you're currently incorporating into your diet and which ones you could add in and enjoy. 
1. Garlic
This one is my personal favorite, and I think most clients I work with would agree. Before even considering the prebiotic benefits, most know that this can really give a flavor punch to any meal. You can simply add fresh garlic to homemade dressings, stir fries, soups, sheet pan meals, or even to an egg scramble in the morning.
2. Artichokes
This can be helpful if you want to branch out and add a unique veggie side. Again, adding in a diversity of produce and prebiotics can help the microbiome, so branching out is always a good idea. These can be boiled, steamed, or my personal favorite — roasted. I will admit, cooking artichokes can be a little daunting at first, so I would check out the easy roasted artichoke recipe from the Mediterranean Dish for a great resource. 
3. Rolled and steel cut oats
This is a versatile classic you can easily rotate into your mornings. If you're new to steel cut oats, they're slightly chewier and nuttier than the traditional oats you're most likely used to. You can dress these up with a nut butter and berries for a sweet option or possibly an over easy egg, steamed spinach, and everything but the bagel seasoning for a savory option. Also, I do believe the overnight oats trend is here to stay — so that's also an option! 
4. Bananas 
Another reason to keep eating this popular fruit. These are great paired with almonds or cashews for a pre-workout snack, easily added to protein shakes for a nice texture, or (cue Jack Johnson) you can venture out and try these two-ingredient banana pancakes. 
5. Asparagus
If you're looking to expand beyond the traditional green veggies like broccoli and spinach with added prebiotic benefits, asparagus is the answer. This can be added to stir fries or sheet pan meals or simply sautéed as a side. I'd encourage you to check out this lemon-garlic sautéed asparagus recipe for a Mediterranean twist — it's one of my favorites. 
6. Potatoes
A timeless comfort food right here that can accompany many different main dishes. The possibilities are truly endless. Some options include buffalo chicken loaded potatoes, roasted Yukon gold potatoes, and hasselback potatoes. 
The bottom line on prebiotics
When it comes to expanding your diet and adding in functional foods, enjoyment and practicality are key. It's important to first know what the food is doing for you and the role it plays in your health — and then, of course, you can get excited about cooking it. I hope you walk away from this article with a little more insight into what prebiotics do and how to add them into your diet.
Let us know what prebiotics you've started to incorporate into your life!