9 Ways to Have Fun While Sober
Do you ever wake up on a weekend morning feeling refreshed and ready to go? Or are you like 23-year-old me waking up at noon with a headache and a deep desire to eat fried food? In my younger days, it didn't occur to me that I could have fun with my friends while sober. I rarely met folks who were choosing to not imbibe — and if I did, they were sober drivers who weren't thrilled about their job.
This changed for me in January 2017 when I decided to participate in Dry January. Though the concept of "Dry January" and sober curiosity became a more formal movement in 2012, it hadn't entered my social circle until a few years later. Dry January was developed in the UK as a way to take a break from alcohol after the holiday season when people tend to indulge. As it was trendy, I thought I might give it a go.
By taking a month away from drinking alcohol, I realized how habitual my drinking behaviors were. I'd typically have some wine while watching The Bachelor or order a drink while having a meal. If I was at a party, there was no question of if alcohol would be consumed but rather how much. By the end of the month, I was feeling more rested, less anxious, and confident that I would be more intentional about my alcohol consumption.
Though I'm not a sober person full-time, I now often take breaks from alcohol if I have a challenging race on the horizon, have more responsibility at work, or just feel like my body needs a break. Whenever I choose to not drink for a while, I'm asked by non-sober friends and family if I'm able to have fun.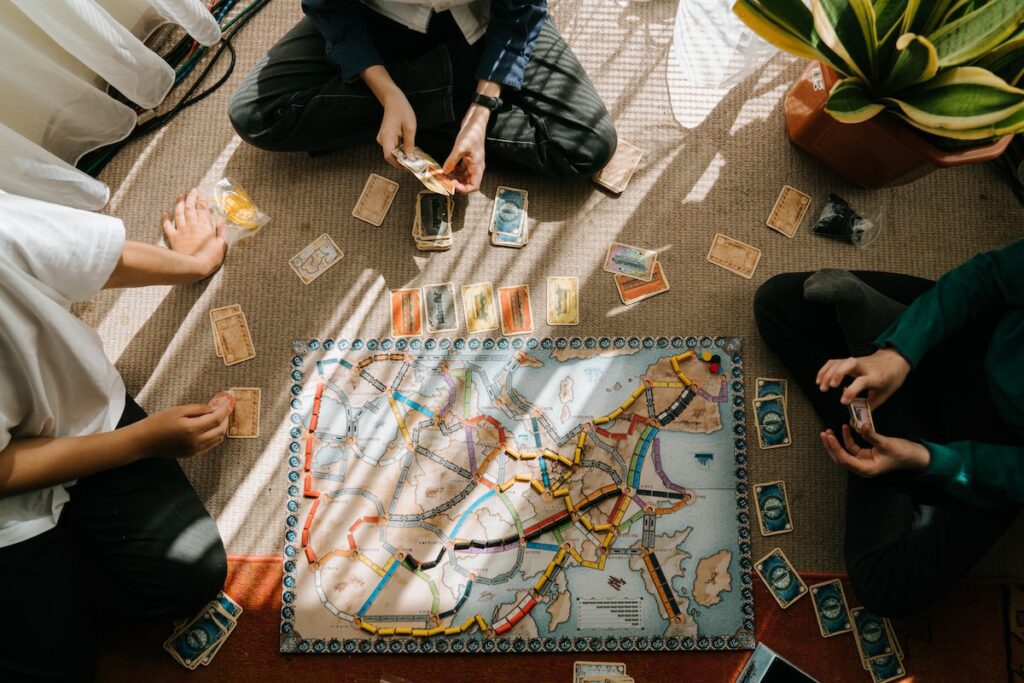 Exploring your relationship with alcohol
My response is that if believe you need alcohol or other substances to have fun, it may be a good time to explore your own relationship with substances. Some good resources to check out include:
Book: Sober Curious by Ruby Warrington. This book gently challenges readers to explore life through a lens of sobriety. Warrington encourages readers to remove alcohol from their life and reflect on how that changes their experiences.
Podcast: Recovery Happy Hour by Tricia Lewis. In this podcast, the host discusses how her fears of missing out were preventing her from choosing sobriety. She talks about how she was able to face her own fears and describes her life now.
Television show: Single Drunk Female created by Simone Finch. This show follows the main character Samantha Fink as she begins pursuing sobriety after having a catastrophic work experience. The show is a comedy but offers a compelling look at how a person may explore sobriety.
Whether or not pursuing sobriety feels like a temporary or long-term decision for you, you might feel similarly to Tricia Lewis and fear missing out on alcohol-induced frivolity. I won't lie to you, there may be some moments that feel difficult to miss — but there will be others that don't.
How to have fun while sober
If you're engaging in sobriety right now, here are a few activities that may be more fun while sober:
Spend time in nature
Living in Chicago, my access to nature is pretty limited. Spending my Saturday mornings hiking in Kettle Moraine or at the Indiana Dunes is much more fulfilling than nursing a hangover.
Organize a game night
Classic games like Settlers of Catan and Dungeons and Dragons are having a bit of a renaissance as they create space to build community with others. Jump on the bandwagon and invite friends over to play your favorite childhood game.
Take a cooking class
Maybe part of your draw to alcohol is that you enjoy the various tastes of alcoholic beverages. You can still engage your tastebuds without having to drink by learning how to cook a new meal. Search Groupon for special deals in your city.
Experiment with different mocktails
Another reason why people tell me they're unsure if they want to be sober or not is that they enjoy having a variety of beverage choices. As sober curiosity has become more popular, so have mocktails. Peruse Pinterest to see if there are any recipes that are appealing to you.
Explore your local music scene
While your previous date to a concert may have been an alcoholic beverage, I invite you to bring a friend instead. Seeing live music while sober can allow you to have a clearer and more entertaining experience.
Spend the day at the spa
If you're not drinking, you likely have a bit more money to spend. Take that hard-earned cash and have a day date at the spa. I recently spent a Friday evening at Aire Ancient Baths, and I have to say, I 10/10 recommend it.
Volunteer in your community
Many people discuss wanting to give back to their community, but not as many actually get out there and do it. Volunteering in your community may introduce you to new people with similar interests to you and will leave you feeling more fulfilled.
Learn a new skill
What is something you always wanted to do but never got around to trying? For me, it was swimming. Instead of going to the bar for drinks, use your evening to learn a new skill.
Host a potluck
Instead of having a booze-centric social life, invite your friends to make it about food. Hosting a themed potluck can encourage attendees to cook a new dish and will leave your mouth watering for more.
The bottom line: Making life changes can be challenging, but as we say at ASweatLife, everything is better with friends. If you're considering sobriety, invite a friend to try it out with you and see what kind of fun you can have while trying new things.