8 Steps to Help You Transition to a New Career
Many professionals have used the time of Covid and quarantine to transition careers. In fact, since the start of the pandemic, roughly 20% of Americans have changed careers.
Thinking of doing the same? There's never a wrong time to give something new a try or let go of a role that makes you unhappy.
Below, you'll find some helpful tips if you're looking to explore a completely different career. Hopefully, these steps will help you make an easy and smooth transition. You got this!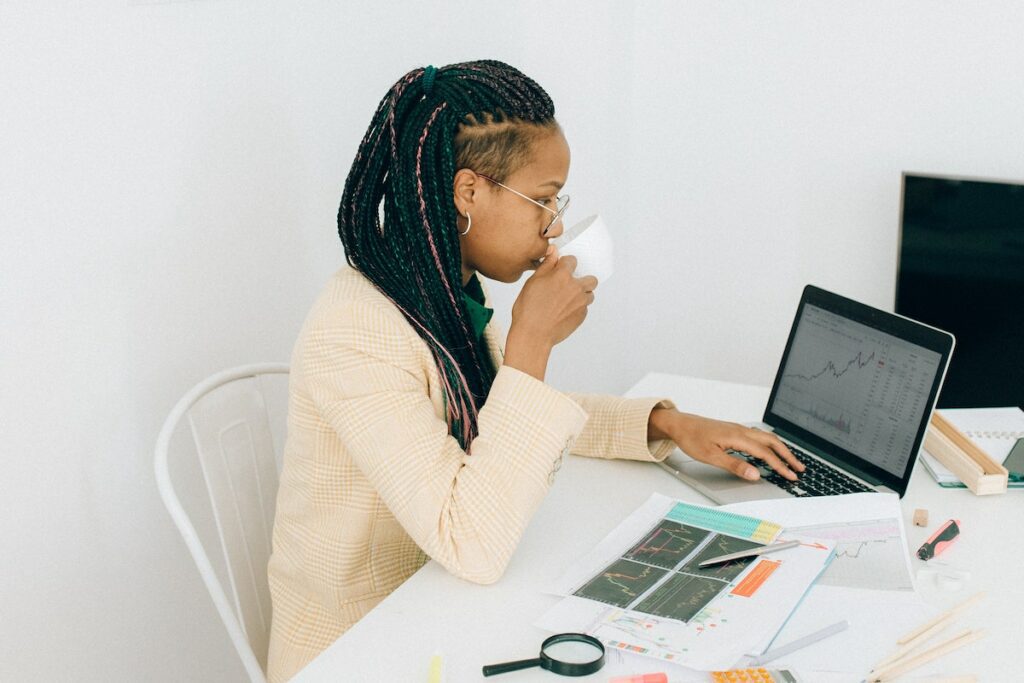 How to transition to a new career
1. Consider the job requirements
When you transition to a new industry and career, you'll have to research the requirements typical of that career. You want to ensure a work/life balance that's beneficial, productive, and compatible for you.
Making a professional switch doesn't have to be permanent, but it is a big deal — so research beforehand is important. You want to ensure to the best of your ability that you're entering a position that'll be exciting and fulfilling for you. 
2. Organize all of your resources
You can create or update your LinkedIn and Indeed profiles. You can also create a Glassdoor profile and Coursera account. Now is an excellent time to reach out to your network, especially if you haven't been touching base as often as you should have.
If there are any colleagues you know in the industry you're looking to get into, you can contact them and get more information on what some of the recruiters and talent team look for in candidates for these positions.
Now is also a good time to remove any skills or listed previous experiences that no longer benefit you in your transition and new role. 
3. Come up with a plan and an ideal role
In creating a plan, understand that not all things will go exactly as you'd like — but simply having a plan to follow should relieve some stress.
You should reflect on your interests and find a role that allows you to work in an industry you enjoy. Be sure to take into account things like pay, benefits, and work schedule.
Prioritize your deal breakers, such as finding a remote role or working a specific schedule. Double-check that the benefits of transitioning outweigh the risks. 
4. Learn the industry
Research the industry you're looking to enter. Find out the backgrounds and careers of employees in the industry, especially anyone in a role similar to what you're looking to do.
You can do this by utilizing tools such as LinkedIn to search the industry you want, the company in that industry, and some of the employees who work there.
See what soft skills are listed in their bios and listed in job descriptions for some of the available positions. 
5. Identify your transferable soft skills
When you're looking to transition, you should review the skills and abilities you've acquired throughout your career and determine which of those would be valuable in a new role.
Some of the top soft skills in 2022 are teamwork, communication, and problem-solving. Assess the job duties of your current role to determine more specific skills and abilities you can carry to a new role.
Be prepared to answer questions about why you'd be a good candidate for the position. 
6. Gain additional hard skills
If you've determined you'll need additional skills to help you become a great candidate for the new career you're interested in, you can take courses to help develop these skills.
Indeed, Linkedin, Coursera, and many other platforms offer free virtual courses that can help you develop many applicable skills for that new role.
You may need to plan out specific times to be able to accomplish any needed certifications or licenses. If you'll need a bigger set of skills, you can consider continuing your education with an advanced degree or going to school for the new industry you'd like to enter.
You can then update your resume and professional profiles to include these skills. 
7. Apply for new roles
Be sure to write a thorough cover letter for each position you apply for since it may not be obvious from your resume that you have the experience and skills that make you a good candidate for the position.
You can also use this opportunity to showcase your knowledge of industry terminology. Read all job descriptions thoroughly to ensure you have an understanding of what's required of the role.
Additionally, connect with hiring managers and develop your network by attending industry events. 
8. Leave your current job
Once you've accepted a new role (congrats!), it's time to leave your current position. Resign professionally and on good terms. Writing a formal resignation letter explaining your departure and finishing up any projects will be well-received by your employer.
In leaving this position, you may also be starting over in an entry-level role in your new desired industry. This may even come with a lower salary — so you should be realistic about your initial transition.
In the end, though, know that this switch could transform your life and kickstart a new career journey.