How Fhitting Room, One of The Toughest Studios, Is Growing Post-Pandemic
The 7th season of our podcast is a HUGE celebration of fitness – its creators, innovators and everything in between. We made sure to include goodies from the studios and brand we're chatting with for you, so make sure to listen, share with a friend and try something new. And also, make sure you don't miss a single episode by subscribing wherever you get your podcasts including Apple Podcasts and Spotify.
And listening to this week's episode featuring Kari Saitowitz gets you access to a free first class. Use the code SWEATLIFEFHIT at checkout to redeem your first class free for an in-studio or at-home!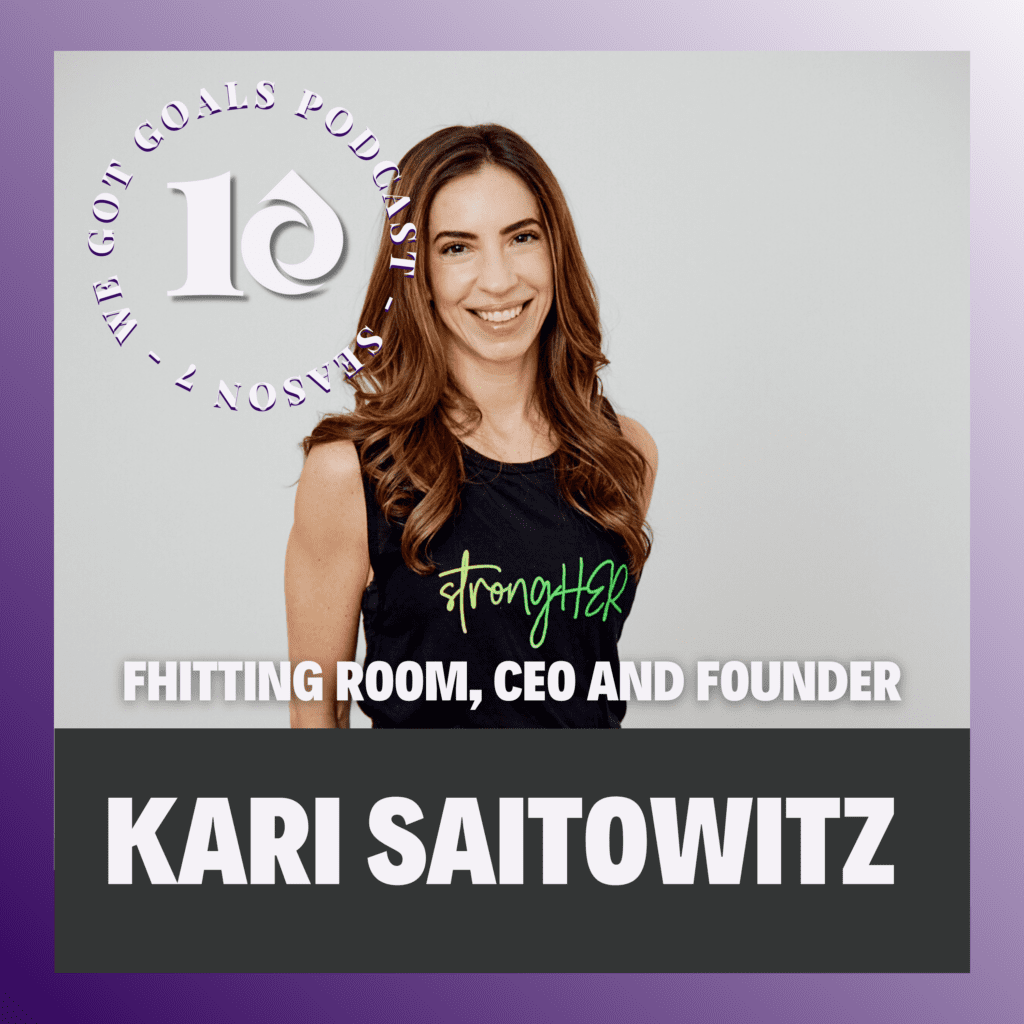 New York City has the same thing going for fitness that it has for every other industry: if you can make it there, you can make it anywhere. I mean, granted, something that's on the fringes of woo-woo and cult-fitness may not do great in Fargo. But for the most part, if New Yorkers will pack a class, it has a certain mile-a-minute effectiveness and cool factor that the rest of the country can get on board with.
Fhitting Room stood out for a few reasons that you'll hear come out on this week's episode of #WeGotGoals featuring its founder Kari Saitowitz.
I was lucky enough to take class with Eric – Fhitting Room's Head Coach – in 2017. I reset my account password so I could confirm that fact for sure. And when I took my first class, Fhitting room used to have two coaches in every single class. It was like a workout and a show – Eric and Jason (his co-teacher) – bantered the entire class. I remember feeling expertly coached and entertained. Here's a photo for evidence.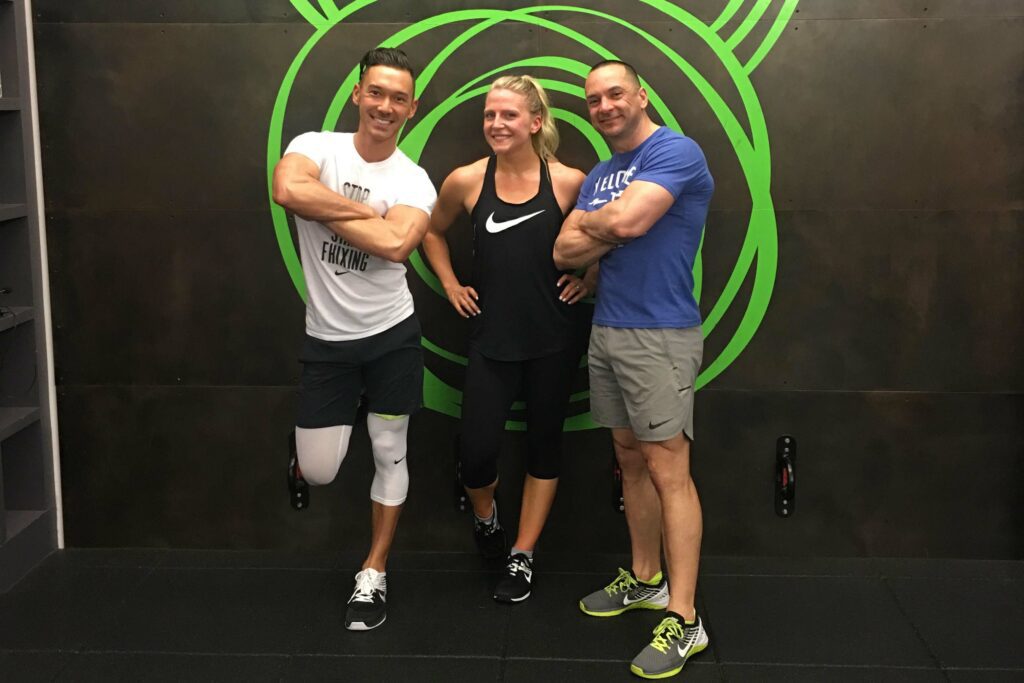 Classes are taught with just one coach now, but I can still picture that flatiron studio and I haven't been there in five years. Kettlebells, assault bikes, TRXs, Ski ergs – honestly anything you can think of to spike your heart rate and get you stronger with heavy reps. And you'll hear Kari talk about this in the episode, but I also felt incredibly safe moving through that room. When space is limited as it often is on the island of Manhattan, you have to make every inch count. 
Twist! Fhitting Room coaches LOVE kettlebells – the gym is sort of built around making that little heavy friend accessible. When you're swinging a ballistic object around like a kettlebell, packing people in like sardines can compromise that safety.
Fhitting Room makes sure every piece of equipment has a home and every class participant does too. When I walked in, I was given a number and that number corresponded to a spot on the ceiling. I stood under my number like a good little Fhitter.
Kari also digs into the nitty gritty of her passions around this concept – she learned to love Kettle bells with a personal trainer and didn't let go of it. She knew she needed to make it easier for time-crunched people like her to pack more efficient workouts into their days.
And she built it, taking her love of branding and diving in with a team. Fhitting Room caught the attention of New York City's fitness enthusiasts and elites – getting coverage in Vogue, Vanity Fair, Well and Good, and was included in my favorite piece that covered boutique fitness in 2017. The Wall Street Journal included Fhitting Room in its round up of "Fitness Studios Too Tough for Mere Mortals."
For the record, that Wall Street Journal piece defined a burpee for the reader as "dropping to the floor in a squat/push-up move called a burpee."
But I bring that up to set the tone for a thriving studio that very much needed to adapt and evolve quickly as soon as COVID-19 hit New York City. Kari recalls her studio's quick action in creating a plan, "that could sustain the business even if COVID lasted a year." Her foresight likely saved the business as they never did a single class for free – allowing them to keep trainers employed and their community working out together.
Pivoting quickly also earned FHitting Room even more press as Kari appeared on The New York Times, The Today Show, Cheddar TV and so many others. 
Kari shares how the business is coming out of COVID. She shares some of the cost efficient ways they're growing and her vision to bring kettle bells to even more people. We can't wait for you to hear the episode.
Resources:
Get your free first class from Fhitting Room. Use the code SWEATLIFEFHIT at checkout to redeem your first class free for an in-studio or at-home!
Follow @FhittingRoom on Instagram
You'll also hear from aSweatLife ambassador Nimbe Juarez, follow her on Instagram