The Absolute Best BBQ Side Dishes for Vegetarians
Barbecues are summer — they open the season with Memorial Day and herald its closing on Labor Day. In between, they're a staple of the party circuit during these gloriously warm months.
Without even mentioning a barbecue menu, undoubtedly thoughts of grilled meats dance in your head. It happens to me every time I hear the word — and I'm vegetarian! Grilled meats and plant-based sides can and do play well together, but what makes the best vegetarian barbecue side dishes?
Since barbecues feature mostly meat-focused items, a really good side dish can't be too bulky or dense. Keep in mind the flavors need to be strong enough to hang with the burgers or ribs.
There's also plate space competition from heavy hitters like processed food items (chips, pretzels, etc.). Finally, they need to also double as mains for the vegetarians amongst the crowd. That's a lot of pressure for a side dish!
So what's a plant-chomper to do? Read on for veggie-focused summer saviors!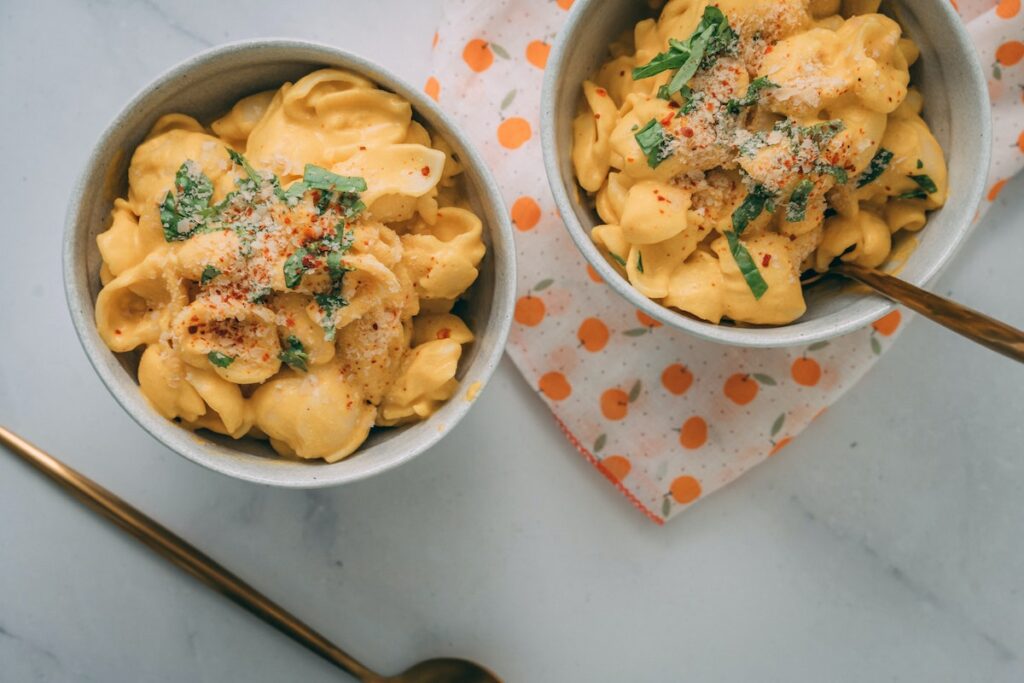 These are the best BBQ side dishes for vegetarians
Mozzarella cucumber tomato salad
Hello! This summer sweetheart kills it at the food table. It's fresh yet somehow both light and satisfying. It doesn't get any better — or easier — to make.
It's cucumbers, tomatoes, and mozzarella pearls drizzled with olive oil and balsamic, topped with basil, a little salt, a little pep — boom, that's all! It's a delicious, bright salad that goes with any summer barbecue dish it shares your plate with.
Tomatoes are as summery as barbecues themselves, and they mix perfectly with cucumber's light and crisp flavor. The mozzarella adds just the right amount of heft without being overbearing. Balsamic and tomatoes make for a wonderfully acidic salad.
Avocado tomato salad with chickpeas
Flavorful but somewhat unexpected, this recipe is just as quick to make as the mozz-cuc-tom salad mentioned above — and just as delicious.
Avocado is deceptively filling, the feta brings additional creaminess, and the chickpeas finish it off with satisfying protein. This dish can definitely stand alone but is gracious enough to pair itself with almost any barbecue item you throw at it. What a delightful, selfless team player!
In case you're all tomatoed out, here's a version of this salad that omits those red summer orbs. It focuses on chickpeas, feta, and avocado with a lime kicker. When I make this for parties, I do a double recipe because it never lasts — everyone wants some.
Mac and cheese
The ringer — our collective devotion to mac and cheese knows no bounds. Movies have been written about it, songs sung, paintings painted, and all manner of art devoted to this simple dish.
This dish is loved by all barbecue attendees. From grandmas to toddlers, meat-eaters to vegetarians — everyone flocks to mac and cheese, the wily, meat-free veteran of summer barbecues.
If you want to blow the minds of your fellow guests, there are some outstanding vegan versions out there. Don't tell anyone until after it's all gone and watch their surprise — or, label the dish "vegan" and have it all to yourself!