Top 5 Picks for Fast Casual Dining from a Dietitian
If you're like me, fast casual dining can be a lifesaver in between grocery visits or for a quick lunch when you're short on time. They offer high quality (and often freshly prepared) food in an informal setting, and really cater to our always on-the-go lifestyle. Oftentimes, customizable "bowl" like items are offered, which is a tried and true way to consume all of your macronutrients and fiber for a satisfying meal. Check below for some of my favorite fast casual restaurants, why I love them, and ideas at each restaurant from the lens of a dietitian.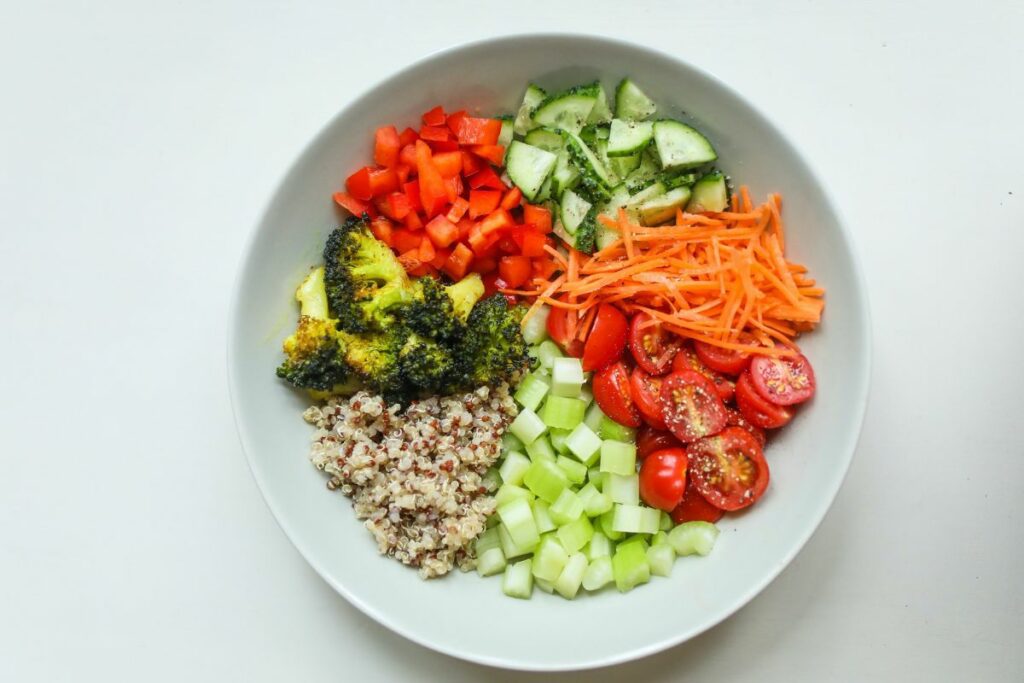 Chipotle
We can't discuss fast casual restaurants without mentioning the OG, Chipotle. They currently have almost 3,000 locations, so there's a pretty good chance you'll find one close by.
Make it a filling and balanced meal by starting with a base of dark green leafy veggies. Add in beans, fajita veggies, protein, a salsa of your choice, and guacamole for the fat. This will have enough protein, carbohydrates, fat, and fiber to keep you satiated while keeping all the flavors that we love from Chipotle. Also, did you know a serving of Chipotle guacamole has about 6 grams of fiber? Another reason to opt in for the guac!
sweetgreen 
Another big name directly associated with fast casual dining, sweetgreen is really starting to make salad (and bowl) eating trendy and truly delicious. The hallmark of a good salad is incorporating different flavors, textures, and temperatures of ingredients, and sweetgreen has got this down.
Most menu items for sweetgreen are balanced, filling, and colorful and they seem to add intention to the quality and nutritional content of their meals. That said, two of my favorite menu items are the Buffalo Chicken Bowl and Super Green Goddess. The Buffalo Chicken Bowl has so much spice and flavor, while still giving you those veggies and protein. The Super Green Goddess includes lentils and chickpeas for fiber and plant protein, as well as a variety of colors for microbiome diversity (green, red, orange, purple). 
Brown Bag Seafood
Brown Bag Seafood is making waves in the fast casual space, adding its own spin with seafood as the main protein source. They currently are in Illinois, North Carolina, and Georgia, and expanding! They have a very customizable "design your own" meal, where you can pick your protein from a variety of fish options and chicken.
I'd recommend adding the protein to the greens and grains option, which gives you a blend of brown rice, quinoa, and wheatberry for energy and fuel. Pair this with cruciferous veggies such as Brussels sprouts, kale, and broccoli to support hormone balance. Also, I am a big fan of omega-3's in seafood for brain health and anti-inflammatory benefits.
Protein Bar
A Chicago fast casual chain that was founded on the idea of "fast fuel" versus fast food.  Each of their entrees has at least 15 grams of protein per meal (and some much more). They have many bowl options, breakfast items, and shakes to fuel your workouts or work day.
I personally love their bowl options with quinoa, such as the spinach and pesto, which ramps up the fiber and protein in the bowl to keep you satiated, balance blood sugar, and support muscle recovery.
Roti
Anyone else a big fan of Mediterranean food? The fresh herbs, lemon juice, and olive oil sometimes just hit, and also (conveniently) help reduce inflammation in the body. Roti takes more of a casual spin to Mediterranean dining, while still keeping quality ingredients and so much variety.
I would recommend the build your own salad option to get a base of dark green leafy vegetables, add a protein (the salmon skewers taste great), prioritize color when adding in the sides, consider the fresh beets and black lentils (nutrient dense foods that we often aren't exposed to), and a flavorful and complimentary sauce. This one will be a go-to.
Putting it all together
The fast casual space is growing, and for good reason. It fills a need for fresh, quality, real food, while making it quick and labor free for you. I'd encourage you to give one of these a try, and check to see if they are close to work, home, or on your commute. Plan these options into your routine during or post-travel, when your food supply at home is running low, or for just straight up busy days.