What Supplements Does the Average Person *Really* Need to Take?
Everywhere you look these days, people or companies hawk supplements to help you lose weight, have more energy, live longer, or get a six-figure a year job. Okay, I just threw in that last one to see if you were paying attention.
Stores are filled with shelves of vitamins and supplements by so many manufacturers it makes your head spin. But what vitamins do we need to take daily, if any? If yes, which ones?
(To be clear, vitamins are a type of supplement. For this article, I will use the words interchangeably.)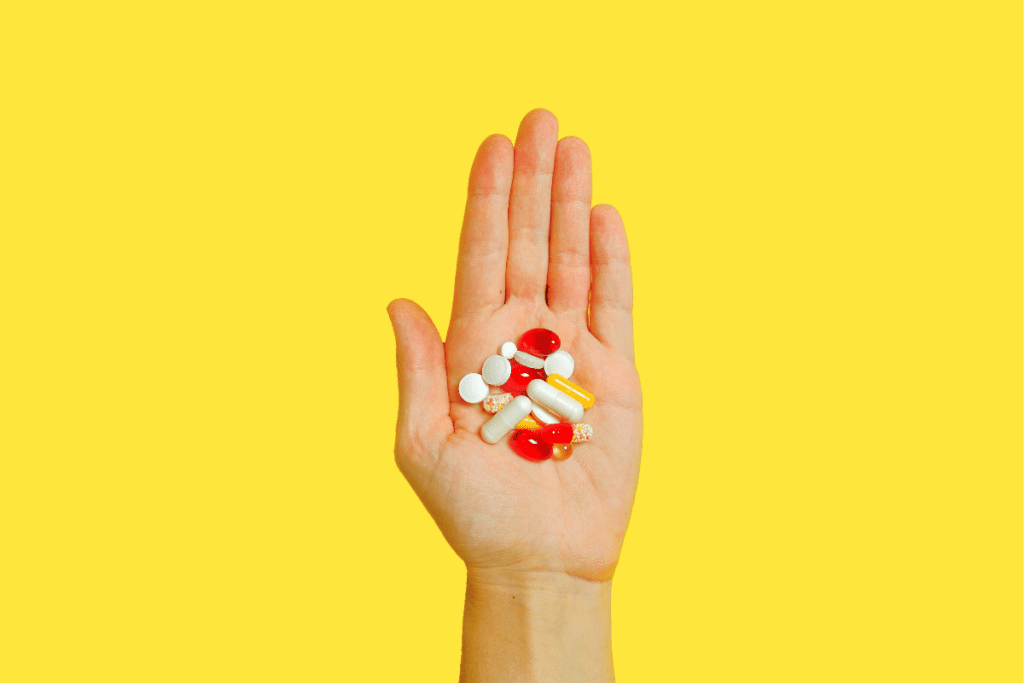 What vitamins do we need?
"This is one of our most frequently asked questions," said Dr. Michael J. Kaye, D.C., DACRB, CFMP.
To begin with, Dr. Kaye said that Vitamin D plays a very important role in optimizing health. The dose should be based upon its D blood marker. Vitamin D supports cell function, bone and immune health, muscle function, brain cell action, and muscle activity. It also serves as an anti-inflammatory and antioxidant. It's important to take Vitamin D with K2.
"Vitamin D levels, often referred to as the "sunshine vitamin," tend to be lower in the northern hemisphere," said Paul M. Izes, D.O, FACOFP, a board-certified family practitioner "Most of us can get enough Vitamin D, from arguably, about 20 minutes in direct sunlight a few times a week. But in locations where that is not possible, a supplement is helpful."
Dr. Kaye also explained that another essential vitamin is magnesium. There are different types of magnesium, each addressing a specific outcome such as brain health, muscle cramps, constipation, nerve function, and energy.
Vitamin C is important for immune function, cartilage support, gums and teeth, growth and tissue repair, and wound healing. In addition, it helps to form collagen (think joints and skin), and most important and often overlooked is its importance in the absorption of iron.
Lastly, zinc plays a role in metabolism, nerve function, cellular support, and digestion. It also has a role in wound healing, skin health, immune, gut symptoms and may contribute to anti-inflammation.
Dr. Izes also pointed out that there are medications, like statins (for high LDL cholesterol), where supplements like Coenzyme-Q10 will help alleviate or eliminate the side effects from body aches and pains.
Protein pump inhibitors ((PPIs), commonly prescribed for acid reflux), affect B12 and magnesium absorption in the body. Patients who take PPIs may require the addition of both of these supplements. It's always best to have your doctor check bloodwork before taking anything that can affect your body.
Common misconceptions about vitamins and supplements
We take some misconceptions as gospel with all the advertising and marketing about vitamins and supplements. So let's debunk some of those.
"Supplements aren't potent enough to interfere with prescription medicine." This is false, which is why patients need to stop making certain supplements before any procedures.
"Vitamins are a magic cure." Nope, not the case for the average person.
"If you take enough vitamins and supplements, you can eat non-nutritional foods all the time." Not true.
"Supplements are never necessary." False. If your blood indicates you need supplementation, it's probably best you take them.
"Vitamins are a tightly regulated industry." Far from it.
"All supplements are safe because they are natural." Inaccurate.
What may change in the future for supplements?
Since vitamins aren't regulated now, will that change as we look forward?
"More studies will be done on supplements in the future," Izes said. "The FDA does studies on medications, not on supplements. Europe does more studies on supplements than the United States does. Western medicine doesn't have all the answers, but more and more physicians are open to doing more with supplements in the future."
One last thing to keep in mind
Grabbing any supplement mentioned above off the shelf is not a good idea.
"All vitamins and supplements are not created equal," said Dr. Kaye. "Where you source your vitamins and supplements are as important as what vitamins and supplements you are taking on a daily basis. I use companies that perform third party testing as you want to make sure the contents are not contaminated. I also avoid supplements that have excipients (coloring agents, preservatives and fillers) as they may pose a problem for some patients."
Dr. Izes reminds us, "It is a good idea to run your list of supplements by your health care provider, even though most supplements are safe. For example, taking too much magnesium can excess can cause diarrhea. So keep the dose to no greater than 400mg per day."