What to Look For in a Multivitamin
Think multivitamins are just expensive pee? Or do you think it's going to cure your every ailment? The answer, like most things, lies somewhere in the middle.
Truth is, it is 2022, and the supplement industry is getting much better. With this, some of our nutrient demands also need a little TLC due to increased physical or emotional stress, food quality, and to build the immunity that is much needed in today's world. Multivitamins can certainly be helpful for the majority of people, the trick is to be mindful of why you're actually taking it and informed on what to look for in a multivitamin. Let's unpack this further.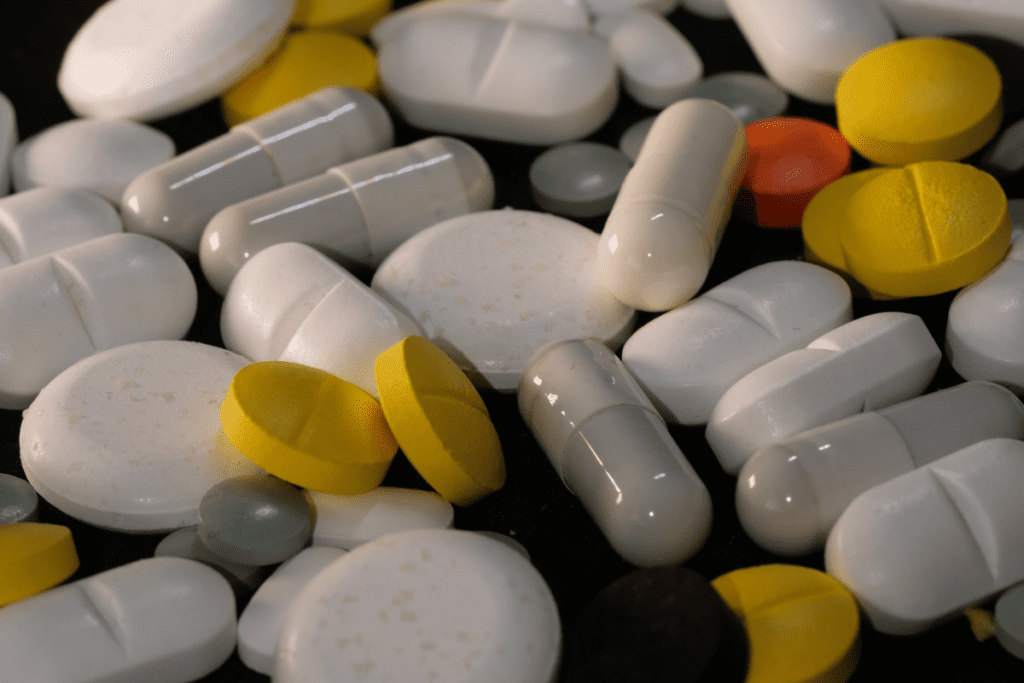 What does a multivitamin actually do?
This is certainly a loaded question, as multivitamins can support the body from so many different angles. Multivitamins can act like insurance, covering your bases WHILE you consume whole foods. Current farming practices have evolved, and some of these practices unfortunately lead to a decline of vitamin and mineral content of foods. The key is to be aware of this and use a multivitamin as a tool to support your everyday eating – without relying on supplements as a complete crutch. A multivitamin can help fill in the nutrient gaps that today's lifestyle presents. For example, a high stress lifestyle can lead to B vitamin and magnesium deficiencies, and lack of sun exposure can lead to vitamin D deficiency.
What are third party certifications?
When it comes to looking for multivitamin, the word quality always comes up. It's top on the priority list for consumers to consider in order to not waste their money or even consume harmful products. The reality is, there are standards and practices set in place in the supplement industry to ensure safety, quality handling, and content (that is, that you're actually consuming the nutrients it's claiming to be giving you).
In the United States, it is the duty of the manufacturer to ensure that the supplements are produced according to a set of standards set by the FDA, which is called Good Manufacturing Practices. Look for "GMP" of your supplement bottle as a stamp of approval that your supplement has met these standards. In addition, common third party certifications in the US include NSF and USP. The National Sanitation Foundation (NSF) checks for heavy metals, pesticides, herbicides, and that it is safe for competitive athletes. U.S. Pharmacopeia (USP) ensures that the products meet their standards for identity, potency, purity and performance. 
What to look for in a multivitamin
Now that you know that your multivitamin is giving you what it's claiming to be giving you, check to see if you can actually break down and absorb these nutrients. Low quality supplements often have nutrients in synthetic forms that are difficult for the body to break down. It can be beneficial to look for folate instead of folic acid, which is a more bioavailable form. Similarly, looking for the bioavailable form of B12, methylcobalamin, instead of cyanocobalamin can be helpful. Quality multivitamins also often have baseline doses of common deficiencies in the US such as magnesium and vitamin D3. 
Putting it all together
Multivitamins can be a beneficial part of your everyday wellness routine and really help you feel better. That being said, it is important to be informed and picky when knowing what to look for in a multivitamin. With all supplements, quality over quantity is the name of the game. Some trusted supplement companies include Thorne, Orthomolecular, Designs for Health, Pure Encapsulations and Integrative Therapeutics to name a few.