Zoe Morse of the Chicago Red Stars on Bringing Sustainability to Professional Sports
Listen to #WeGotGoals on Apple, Spotify, below, or wherever you get your podcasts!
Here's a fun stat for you. In 2018, the North American sports market had a value of about $71.06 billion. Sports have a huge influence on the way we spend our dollars, whether it's to shell out for a ticket to the Super Bowl, or grabbing a certain candy bar because their Super Bowl ad made you laugh. 
So… what if we harnessed that power of influence for good? That's what we explore today with Zoe Morse, a defender for the Chicago Red Stars soccer team. Growing up in East Lansing, Michigan, Zoe lived, laughed, loved, and lake life-d her way through her childhood. But when she arrived in Charlottesville to attend University of Virginia, she realized just how much she'd taken her proximity to nature and fresh water for granted (especially after witnessing the Flint water crisis).
In college, Zoe balanced studies in environmental science with soccer practice. She also founded a group called Green Athletics that advocated for sustainable changes in the athletic department. Now, as a second year player in Chicago, she's found creative ways to continue her passion for sustainability. For example, she was certified with the Chicago Conservation Corps through the Peggy Notebaert Nature Museum. This position empowers her to lead local sustainability projects. She's also a member of EcoAthletes, a group of athletes and activists teaming up to mount a comeback against climate change.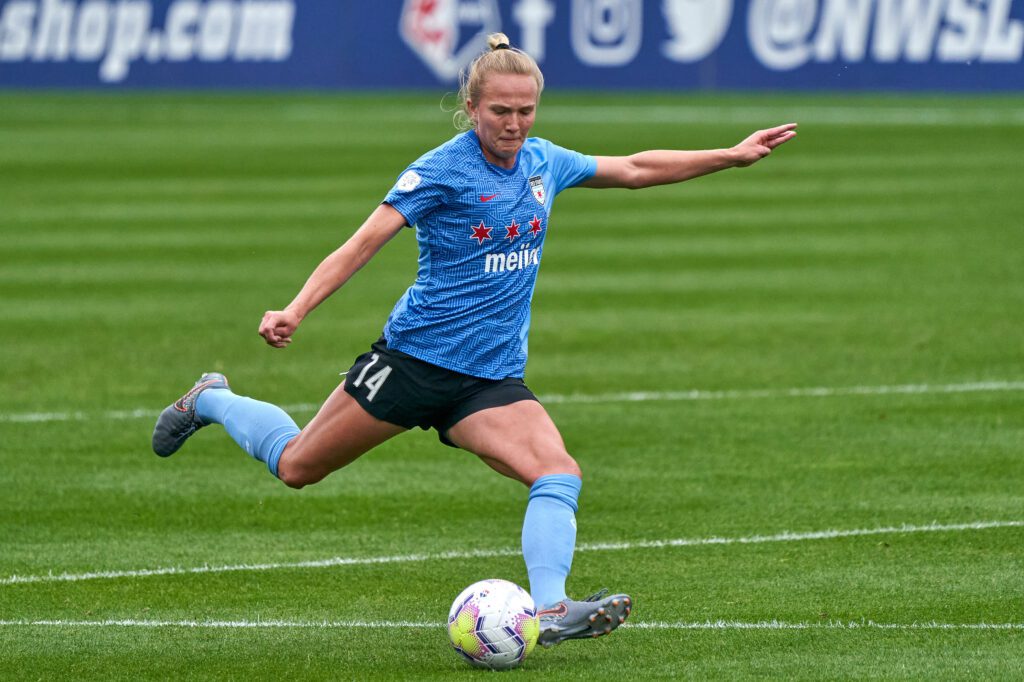 And most recently, Zoe was named the official Sustainability Ambassador for the Chicago Red Stars. As Zoe says, this brand new position shows the club's commitment to sustainability issues. As the Sustainability Ambassador, Zoe will continue her advocacy work for the environment and make suggestions for ways the club can improve their sustainability efforts. Eventually, they hope that other women's soccer clubs will have their own sustainability ambassadors, so they can work together to create change on a broader scale. As a young league, the women's professional soccer league has the freedom to establish sustainability-forward practices and partnerships. We're excited to see how they do it.
About Zoe Morse:
Zoe Morse, originally from East Lansing, MI, was drafted by the Red Stars in the 2020 NWSL Draft. That year Morse made her NWSL debut June 27 against the Washington Spirit. She went on to appear in six matches in the Challenge Cup and three matches in the Fall Series. At the University of Virginia, Morse was an All-Region Second Team selection by United Soccer Coaches, named to the ACC Championship All-Tournament Team and the CoSIDA Academic All-District second team.
Resources: