Liam Donnelly on How (and Why) to Try Composting
Listen to #WeGotGoals on Apple, Spotify, below, or wherever you get your podcasts!
I recently became the proud owner of a VERY cute little Bamboozle compost bin (which you can find on Goldune, the e-commerce site of previous podcast guest Azora Zoe). The only problem: no idea how to use it in a city.
Luckily, Liam Donnelly, CEO and founder of WasteNot Compost, came on to give me the breakdown on composting (pun slightly intended). This will blow your mind: Liam has been running his own composting business since he was 15 years old, when he started transporting the compost from a local coffee shop to his parents' backyard in Lincoln Square. Since then, he's built WasteNot compost into a zero-emissions business serving most of Chicagoland with an all-electric fleet. (See below for a picture of teenage Liam and the trailer he pulled on his bike to transport the compost. What a hero.)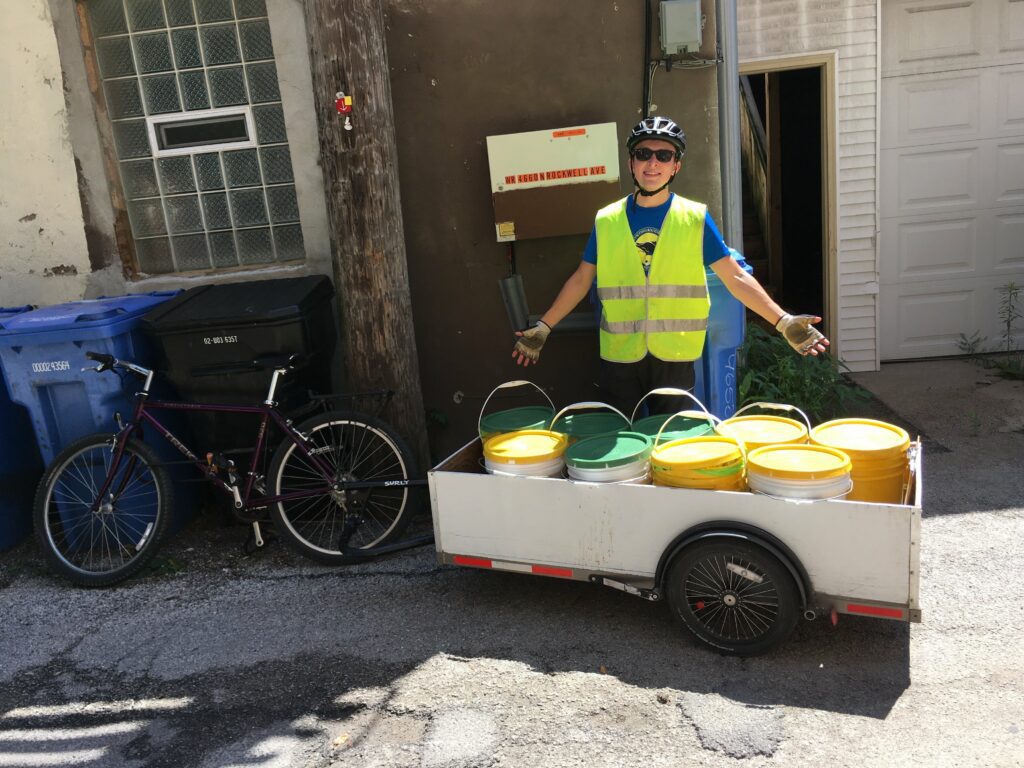 In this episode, you'll hear Liam share his delightful and fascinating origin story. We also cover composting tips for beginners, what you can and cannot compost, and the most common misconceptions about composting that Liam runs into.
Listen to the episode on Apple, Spotify, or wherever you find podcasts. And if you want to join WasteNot, they're giving new residential sign-ups a $22 credit. Use code EARTHMONTH22 by 4/30/22 to redeem. (And learn more about their services here)
About Liam Donnelly:
While working at a cafe on the north side of Chicago, Liam began WasteNot at the age of 15. Realizing there was a better use for compostables — and without a license — Liam biked around Chicago servicing members with a trailer. Devoted to operating a sustainable company sustainably, he worked to transform WasteNot's humble beginnings into the largest all-electric fleet in Illinois. An alum of Loyola University Chicago's School of Environmental Sustainability (SES), Liam loves all things sustainable and has over ten years' experience in the waste industry.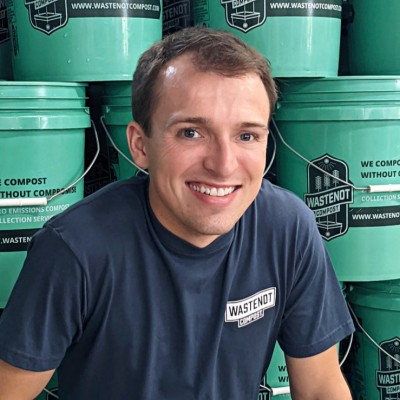 Resources for this episode: